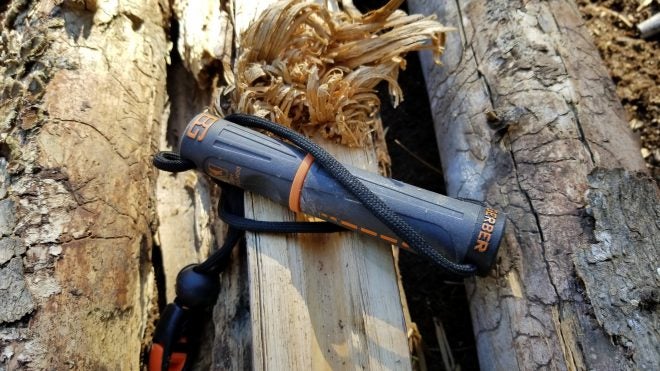 In the world of survival, few names are as recognizable as Bear Grylls. Like him or not, the man has put together an impressive body of outdoor work. There's also an entire line of Gerber knives, axes, and tools bearing his name, but thanks to their poor quality and cheap production, these have largely been banished to the realm of parody videos.
There is, however, one piece of Grylls gear that's drawn almost universal acclaim: The Bear Grylls Fire Starter. Here's how mine has held up over six months of abuse.
The Package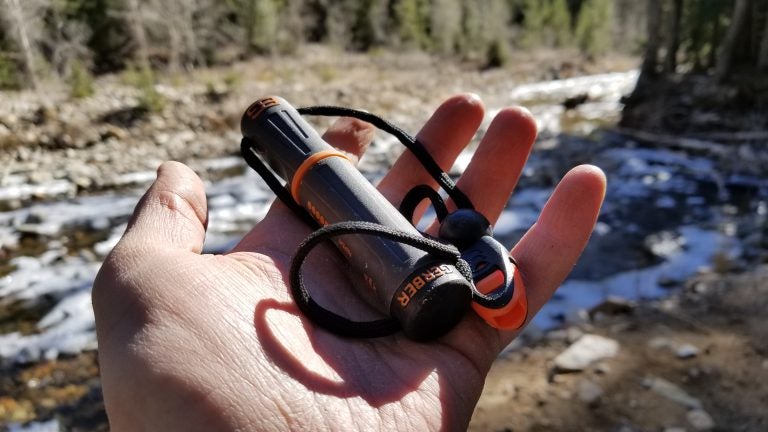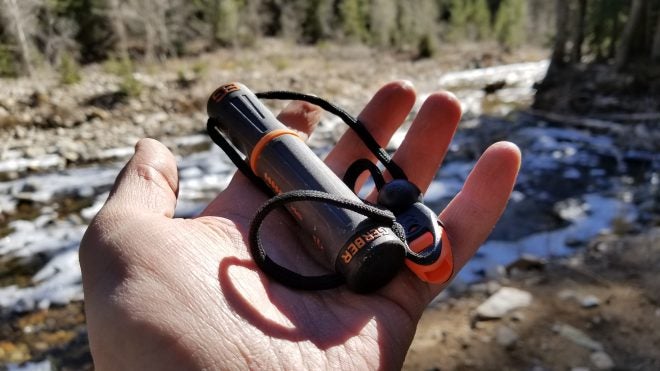 Selling for nearly the same price as the popular Light My Fire Swedish Firesteel, this orange-and-black alternative has a few advantages over its contemporaries. First is its closed, capsule-like structure. The two halves containing the ferro rod and striker fit into each other, locking out the elements with a reasonable degree of success. There's also the screw-off end cap, which can be used to hide a small piece of tinder (mine included a cotton ball). Gerber claims this compartment is waterproof, but I wouldn't go that far. Water-resistant is probably a more accurate term.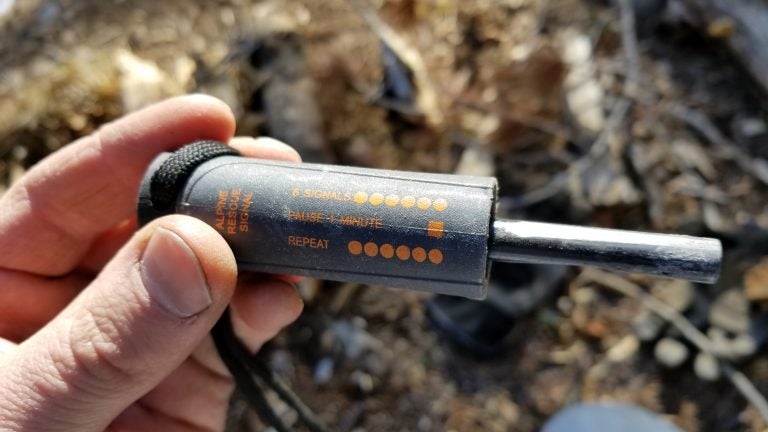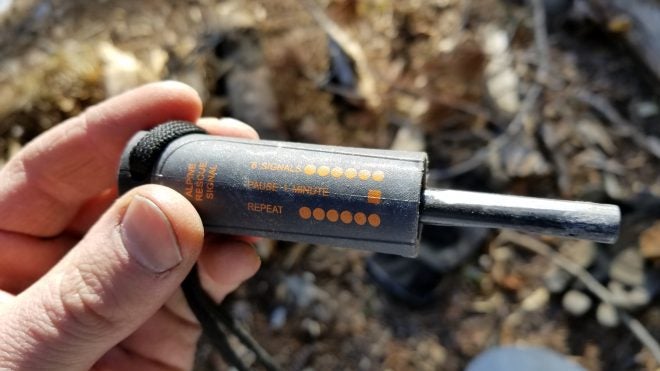 Lastly is the exterior printing. Depicted here are a few basic survival calls, including Alpine rescue signals and a Morse code SOS. Certainly not something I'll use every time I whip this guy out, but it's nice to know it's there. You also get a whistle on the attached lanyard, which could come in handy if you need to get someone's attention.


The Steel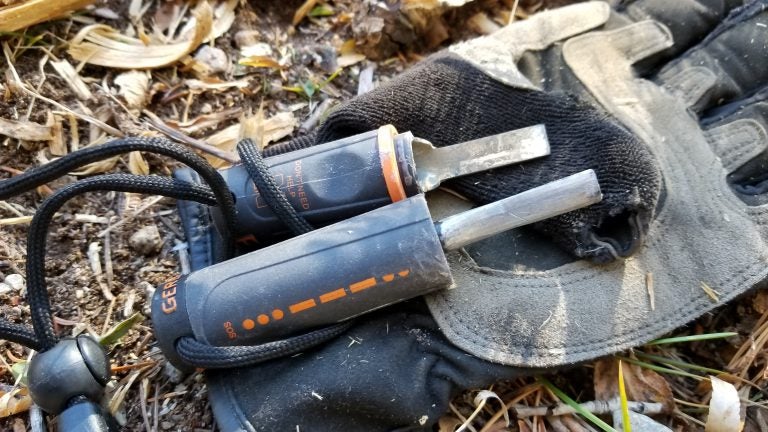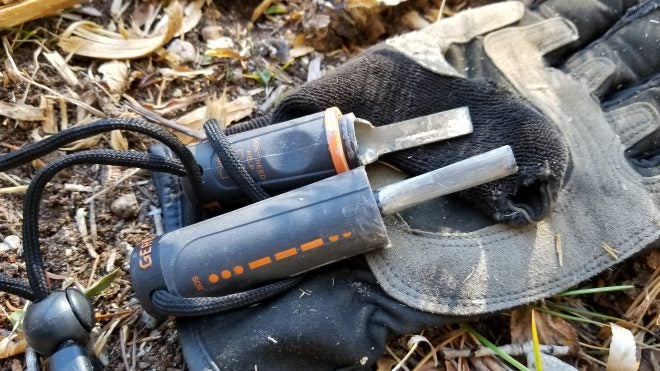 Unlike the Light My Fire, the Bear Grylls model features a relatively soft ferro rod. This means that, while it may lack the staying power of the Swede, it's capable of unleashing a much larger spray of sparks. The included striker is also far better than the competition's, though you'll get superior results from a 90-degree knife spine.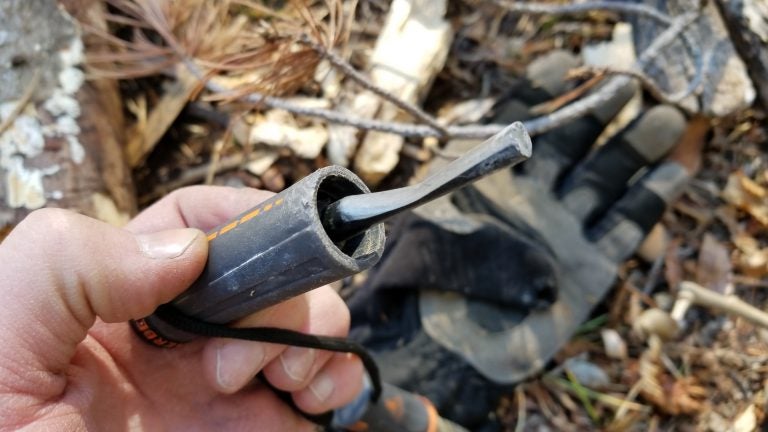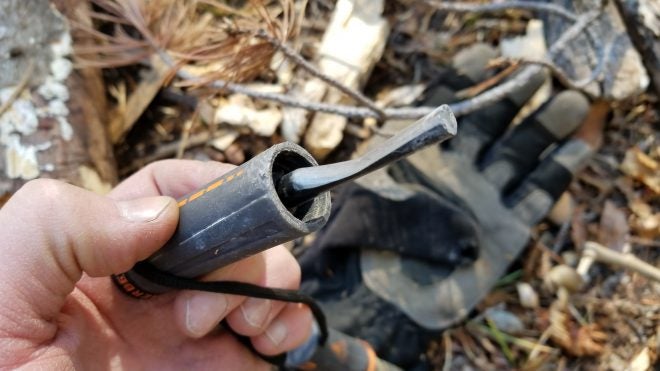 As you can see from the photos, I've all but destroyed this tool. It was my first ferro rod, and I learned by making plenty of mistakes. Still, this was an excellent beginner's option. The plastic construction is tough enough to handle abuse, and I enjoy the self-contained nature of its design. I plan to purchase another as a camping backup, or maybe for my car kit.
The Verdict
In the end, I don't have many bad things to say about this product. It's averaging 4.5 out of five stars over more than 3,000 Amazon reviews, so a lot of other folks seem to feel the same way. If you're in the market for a beginner's ferro rod, the Bear Grylls Fire Starter is an excellent place to look. Pair it with a sharp-spined knife, and you'll be set for survival. Or, y'know, at least for making campfires.
SHOP NOW