Review: Excalibur Micro Suppressor Crossbow + Video
Lucas Cooney 11.13.17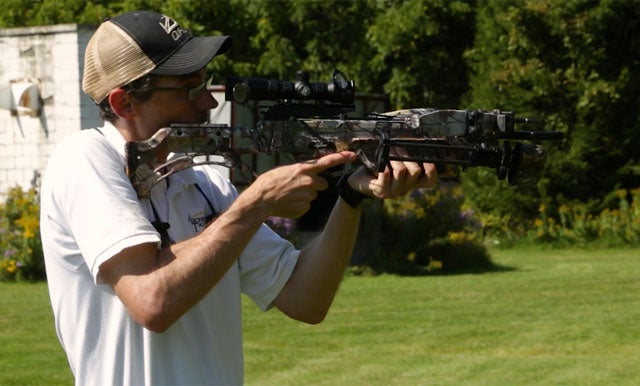 A few months back I made a trip to the Excalibur factory and left with a new Excalibur Micro Suppressor for some testing for sister site CrossbowNation.com.
I'll be clear here. I don't have a lot of crossbow experience. The majority of my archery experience is with compound bows and a little time with an Olympic-style recurve setup. So consider these the impressions of a new crossbow shooter.
The Excalibur Micro Suppressor is a very compact recurve crossbow. Specs include an uncocked width of 25 inches, cocked width of 21 inches, length of 31 inches, power stroke of 10.2 inches, draw weight of 280 pounds and speeds up to 355 fps. The package includes three 16.5-inch bolts, quiver, and Tact-Zone illuminated scope with 30mm rings, ambidextrous cheekpiece and rope cocking aid. Retail price for this package is $1,299.
Fit and finish on the Micro Suppressor are excellent. The Realtree Xtra camo pattern on my test bow is pristine. There is some visible wear where you attach the rope cocking aid, but that is understandable. The rest of the bow looks pretty much brand-new. The string is showing no wear and the serving is only beginning to show even minimal signs of use.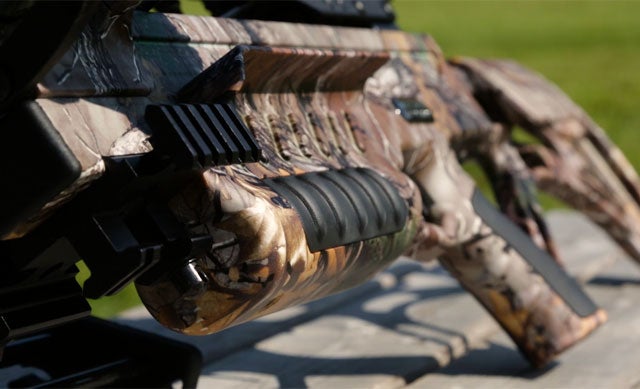 I've found this to be a comfortable bow to hold and shoot. I particularly like the rubberized material on the forearm. The main grip is maybe a bit narrow for my liking and the trigger seems a hair closer than I'd prefer. The trigger is also quite flat with teeth or ribs cut out. I prefer a more curved trigger design, but that is all personal preference.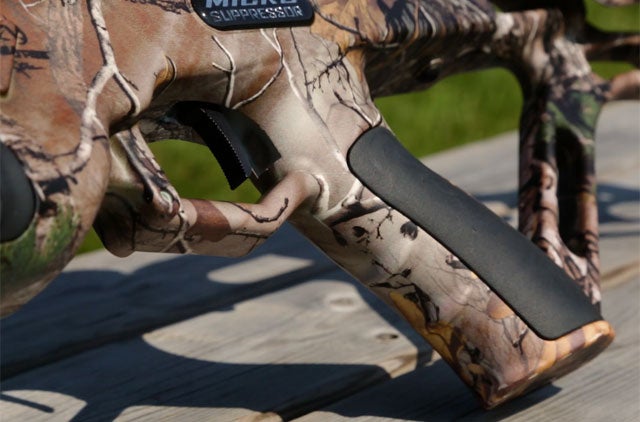 The TactZone scope seems quite nice for a package bow. It is adjustable for speed, so if you want to use a heavier or lighter bolt, you can adjust the scope to work for you.
When it comes to cocking the bow, the Micro Suppressor requires some effort. This bow has a 280-pound draw weight and you can feel it. The good news is that the power stroke is only 10.2 inches, so you don't have to pull it back very far. I like to shoot a lot when I go to the range and after 30 or 40 draws I can start to feel it. It's good incentive to get my skinny butt to the gym once in a while.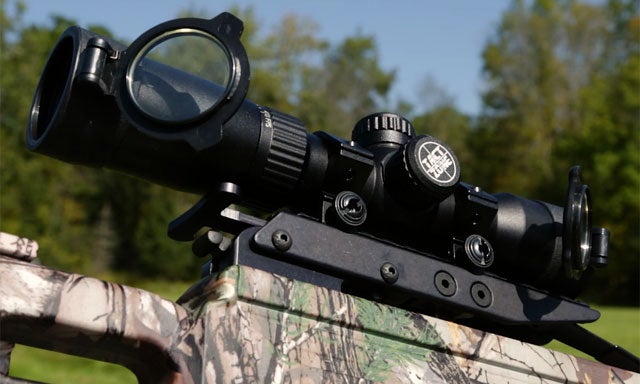 While I don't feel entirely comfortable shooting a crossbow while standing, the Micro Suppressor feels better to me than the few crossbows I've spent time with in this position. Keep my inexperience in mind, but the bow feels really well-balanced to me.
But it was during longer range shooting when the Micro Suppressor really stood out to me. While I'm far from an expert marksman, the bow had no trouble shooting baseball-sized groups for me at 50 yards and on a few occasions I was able to stack them right up against each other.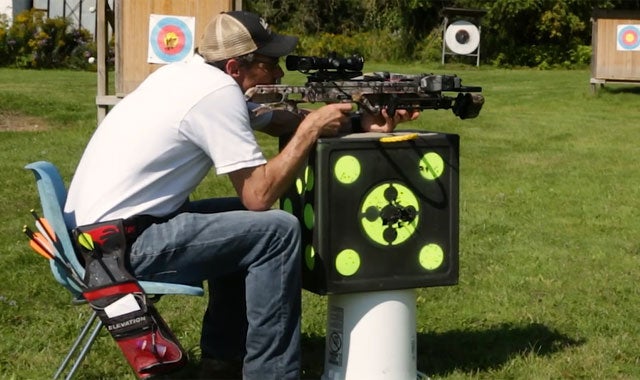 This bow is equipped with the Guardian Anti-Dry Fire System and I'm a bit embarrassed to admit I can report that it works just fine. After years of shooting compound bows, I'm just used to shooting after drawing a bow. It took me a little time to get used to the fact that crossbows are different.
One thing I don't like is that the safety doesn't come on automatically when you cock the crossbow. It's not difficult to flick the switch to safe, but I would prefer an automatic safety.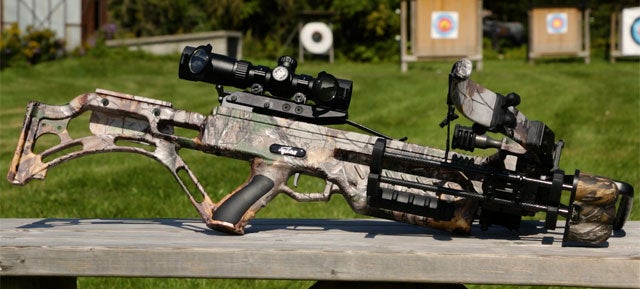 And though I haven't needed to let down (or de-cock it), it is nice to know you can do that with the Excalibur Micro Suppressor. You do it by hooking up the cocking rope and pulling all the way up with your strong hand. Then you move the safety to fire and push the anti-dry fire deactivation handle and squeeze the trigger at the same time, then let down gently. It's a bit awkward, but definitely a nice-to-have feature.
As well, if you buy the Excalibur Stringing Aid, you can swap out the bowstring in the field if necessary. This could be a huge benefit to hunters, as an accidental nick from a broadhead could derail a hunt without this feature.
After a couple months with the Excalibur Micro Suppressor I am pretty impressed. This bow seems practically bulletproof and Excalibur backs it up with a limited lifetime warranty.