NEW Springfield Armory SAINT Edge AR-15 in 5.56 NATO
Adam Scepaniak 11.17.17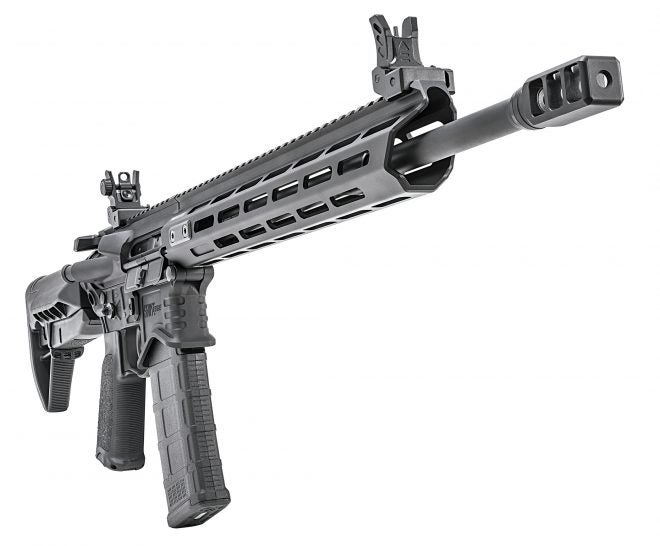 Springfield Armory introduced their flagship AR-15, the SAINT, back in November 2016. This introduction came with much surprise in the firearm industry with their rollout coming into a very soft AR market. Since the inception of the SAINT, it has sold strong ever since with an additional variation being added to the line. Throughout 2017, consumers have had the ability to purchase a Keymod handguard variant of the SAINT (the original model) as well as a sleeker M-LOK free-float handguard model. Most recently, Springfield Armory even unveiled a SAINT AR-15 pistol. With an ample series of firearms now available through their SAINT label, what do you do next? Reach higher!
As of November 15th, Springfield Armory has officially unveiled the SAINT Edge! The official press release can be read below: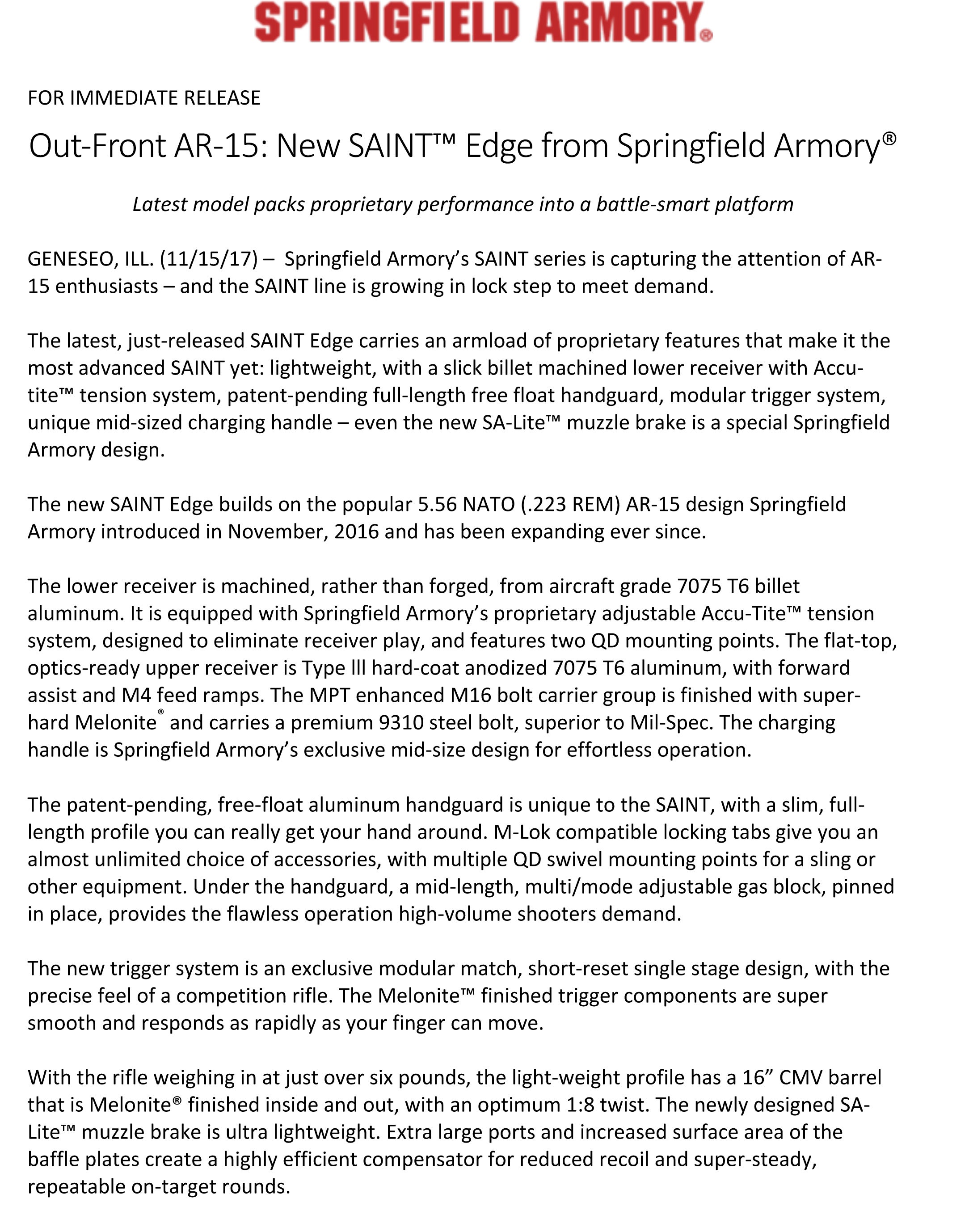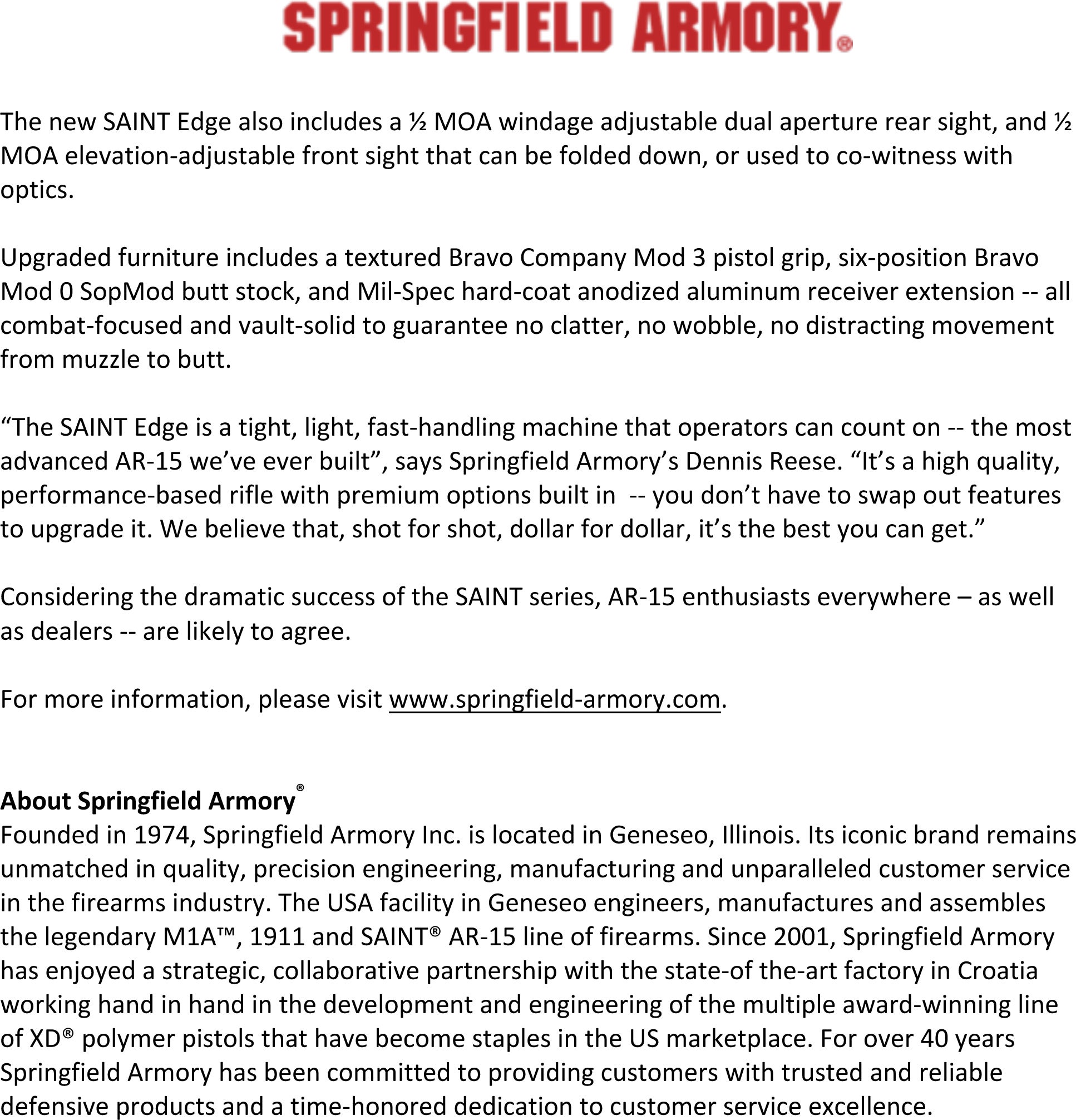 Some of the upgrades that you will see in the new SAINT Edge compared to the previous models boil down to not only the appearance, but also the raw components.
The striking lower receiver is not just for show. It is machined T6 7075 billet aluminum and once again has Springfield Armory's Accu-Tite™ tension system. With this, you have tremendous strength in your lower and no sloppiness between the upper receiver.
The SAINT Edge is also outfitted with a stylish and functional free-float M-LOK handguard that is proprietary to Springfield Armory. This covers their mid-length gas system with a mult-mode, adjustable gas block. Mated with a barrel that has a 1:8″ twist rate leaves consumers with a wide range of bullet choices to accurately shoot.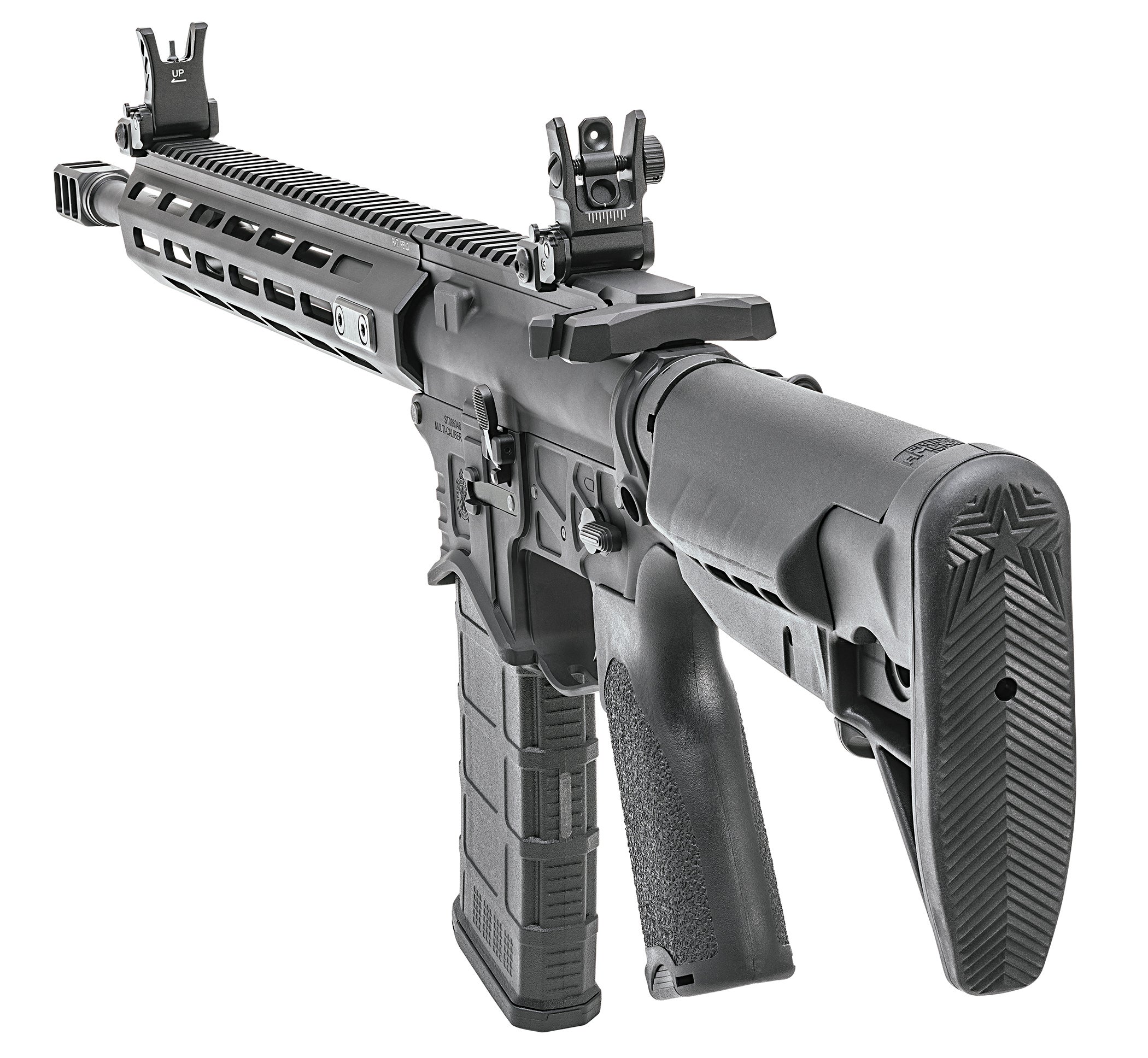 You will notice the same textured furniture as the previous SAINT models with a Bravo Company Mod 3 pistol grip and a 6-position Bravo Mod 0 SopMod butt stock. What is new though is the introduction of an ambidextrous safety selector and an improved trigger.
This improved trigger system features a Melonite™ finish with an exclusive modular match, short-reset single stage design. With this type of coating and Springfield's proprietary match quality it gives the shooter a clean, buttery pull every time.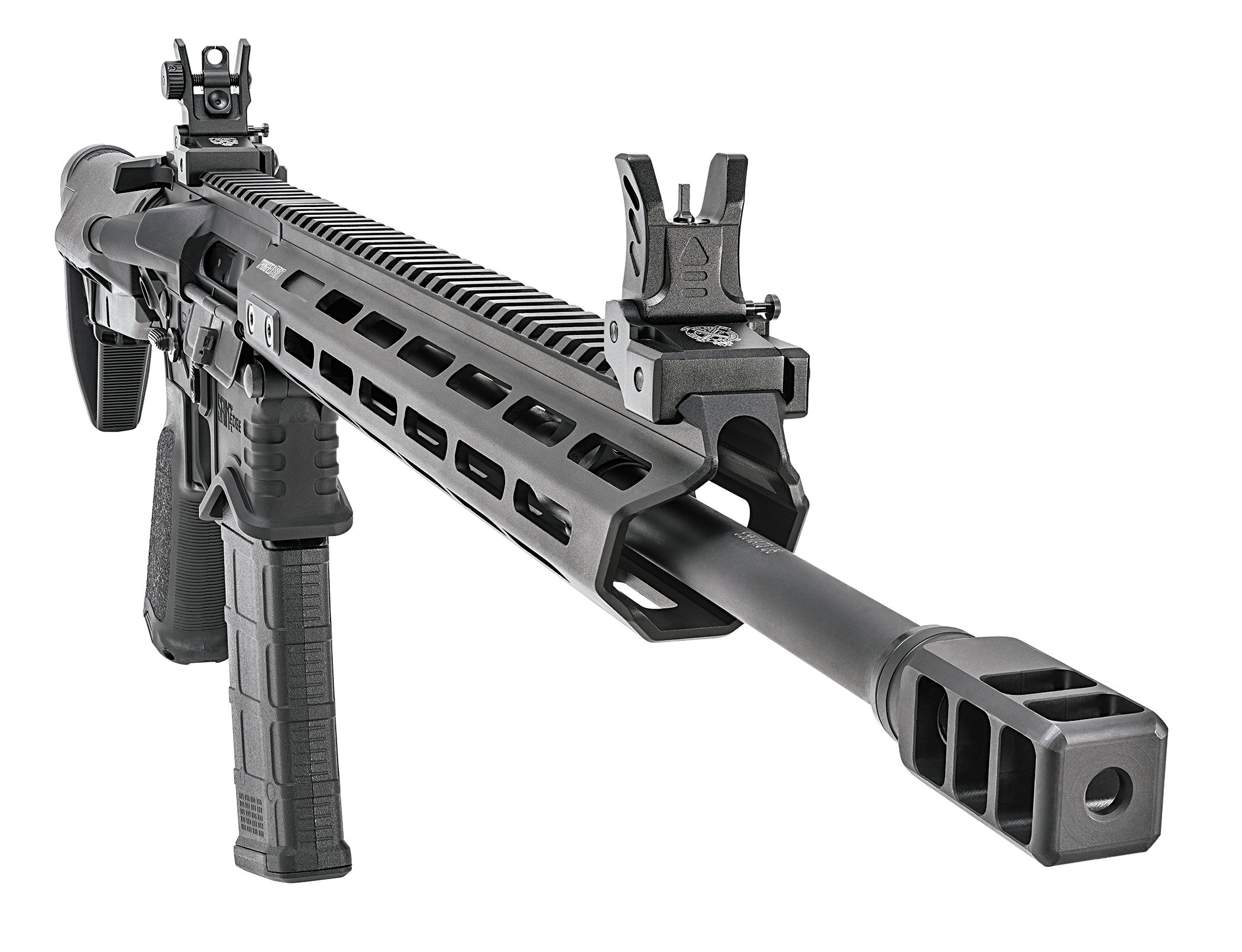 Finally, you may notice the new SA-Lite™ muzzle brake which is a special Springfield Armory design. This keeps muzzle rise down for quicker, repeatable shots, but conversely makes the rifle pretty loud. It is a give-and-take relationship, but completely designed and produced by Springfield Armory.
You may have noticed that many of the components on the SAINT Edge are from Springfield Armory's own doing, and you would be correct. When they set out to build this upgraded version of the SAINT they were not looking to piece-meal another ho-hum AR-15 together. The machining is not farmed out to unknown sources. It is done in house by Springfield.
Springfield Armory's CEO Dennis Reese confidently exuded his thoughts on this new rifle of theirs:
The SAINT Edge is a tight, light, fast-handling machine that operators can count on — the most advanced AR-15 we've ever built… It's a high quality, performance-based rifle with premium options built in  — you don't have to swap out features to upgrade it. We believe that, shot for shot, dollar for dollar, it's the best you can get.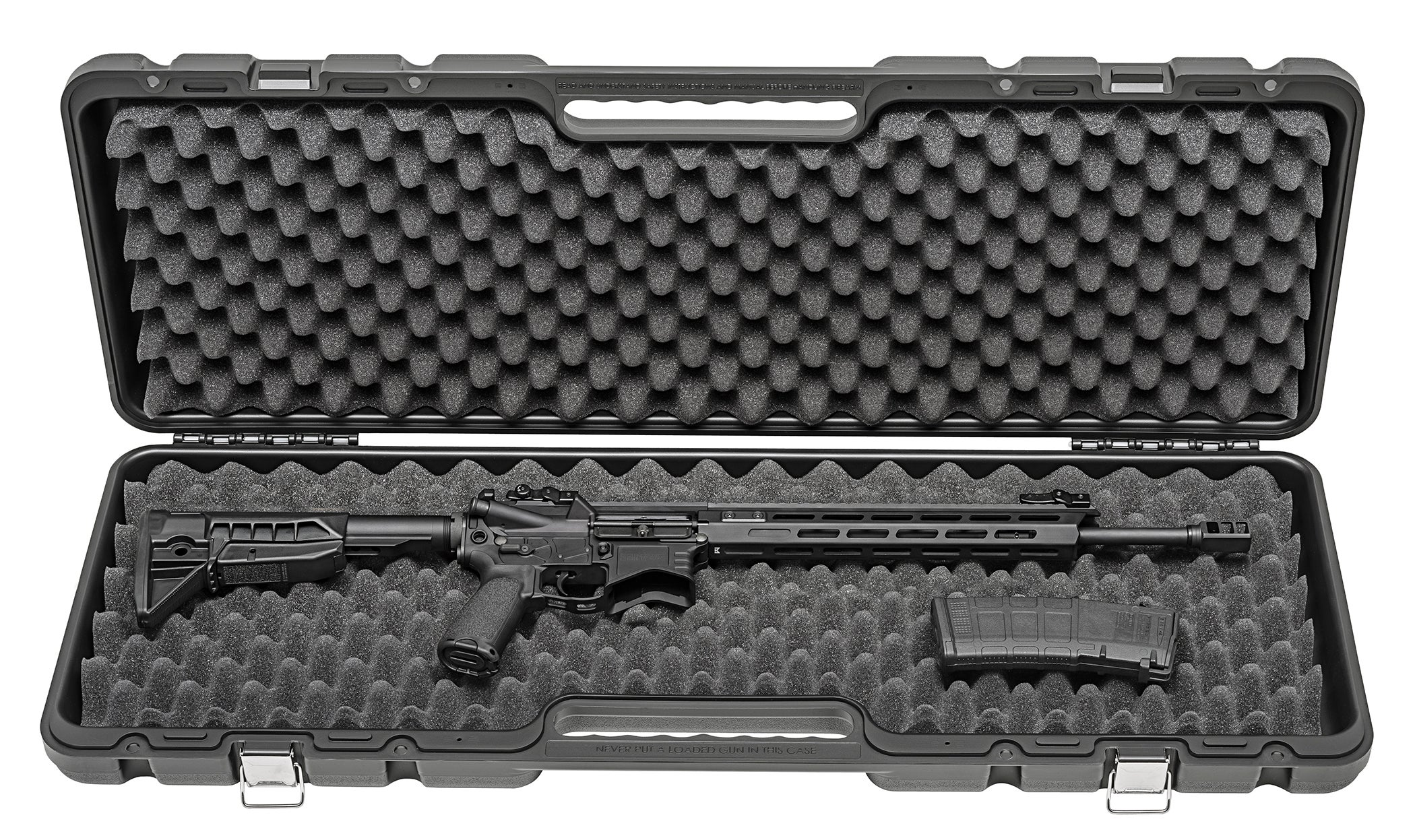 The SAINT Edge is going to retail for $1,299 making it a great value for the amount of quality parts that have been implemented into this newest model.
If you like free stuff (everybody does, right?) you are in luck! Springfield Armory is actually giving one away to one lucky consumer! Check out the link below for further details.
https://www.getyouredgegiveaway.com/