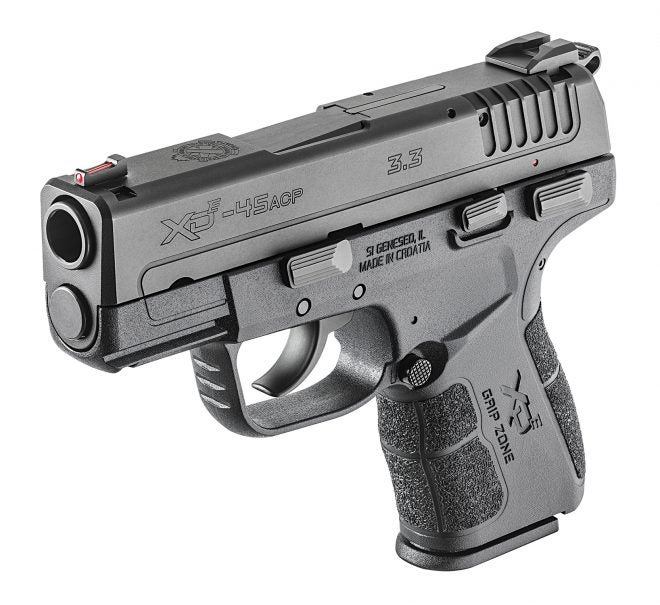 Springfield Armory shocked most of the world when they unveiled the XD-E earlier this year. Being the smallest polymer-frame, single-stack, hammer-fire gun on the market today was no small feat. If the ease of carry was not enough to sell consumers then the L.E.S. (Low Effort Slide) definitely has for many. The LES feature on all XD-E models makes it 27% easier to rack the slide than comparable striker-fire pistols. The ability to confidently manipulate your firearm can be make or break for a lot of firearm enthusiasts. A carry firearm is truly a tool. It serves a purpose of protection, security and confidence. The LES of the XD-E improves upon that necessary confidence.
With the introduction of the .45 ACP cartridge into the XD-E platform, shooters get their request answered. Springfield Armory's CEO Dennis Reese elaborates on the logical conclusion of bringing in the .45 ACP to the XD-E:
Our customers told us they'd like the fight-stopping power of a .45 ACP, with the easy carry of our XD-E Series… The new XD-E .45 gives them exactly what they asked for: a no-compromise .45 weapon that forges quickness and control into a pistol so comfortable against the body, they'll carry it everywhere.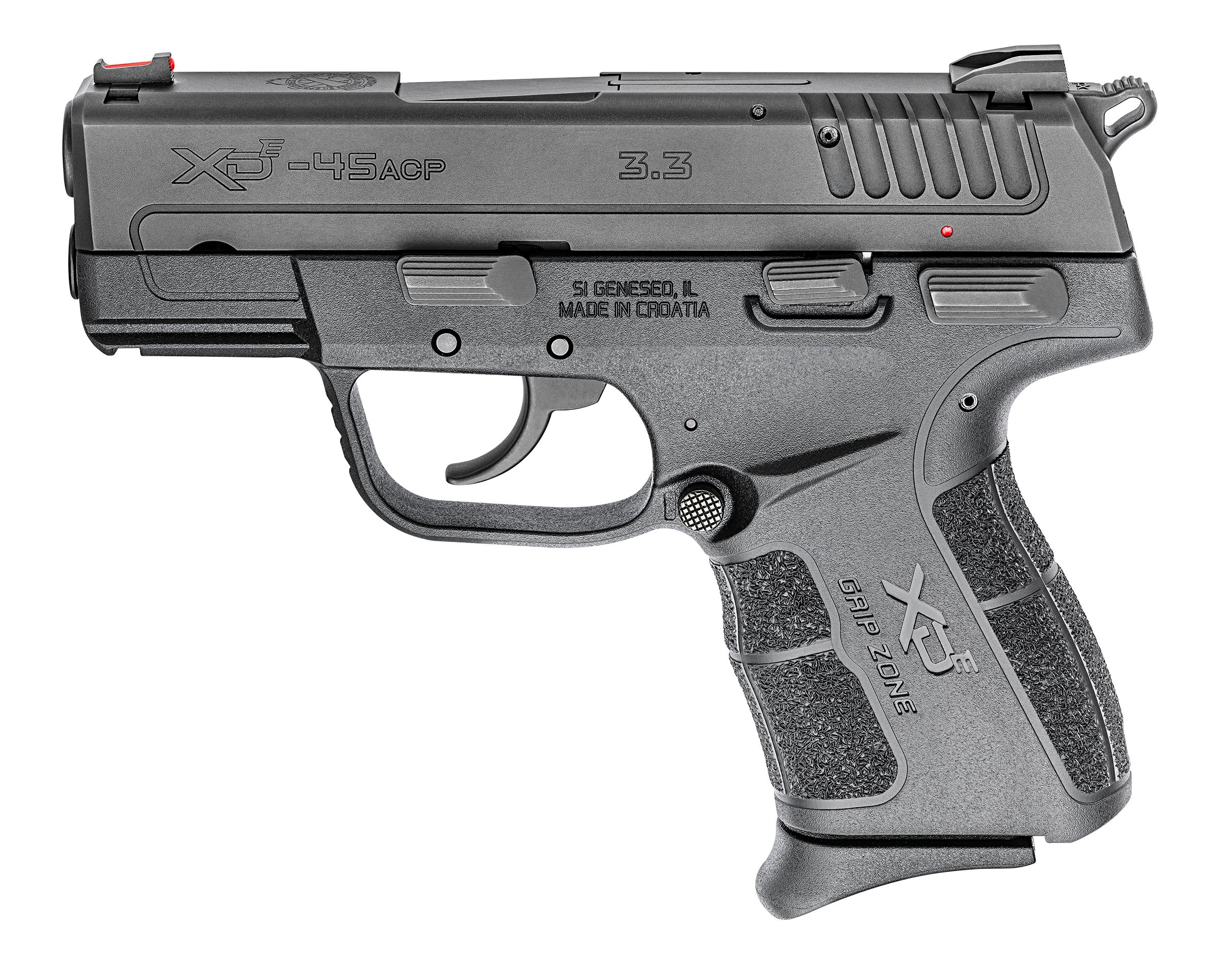 For those unacquainted with the XD-E platform, you have lots of desirable features at your disposal. You have a 3.3″ Hammer-Forged, Steel Barrel with a Melonite finish and a 1:10″ Twist. You get an eye-catching, fiber optic front sight with a low-profile, white-dot, combat rear.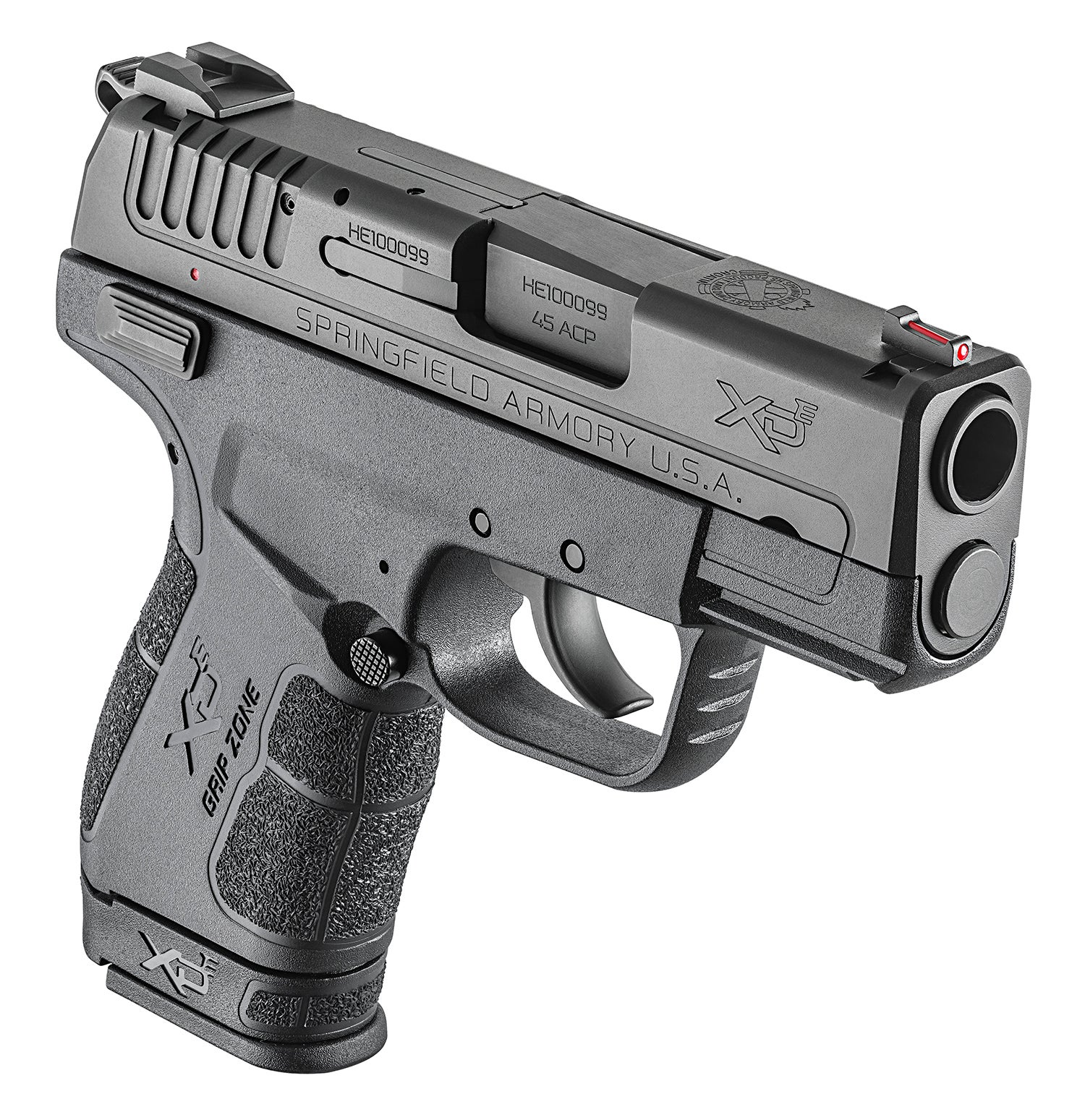 You get two different magazine sizes to use. One 6-Round Grip X-Tension magazine and one 7-Round Mag X-Tension magazine. Both of which are stainless steel. Though two different capacities, both magazines give the shooter a full, positive grip on the handle.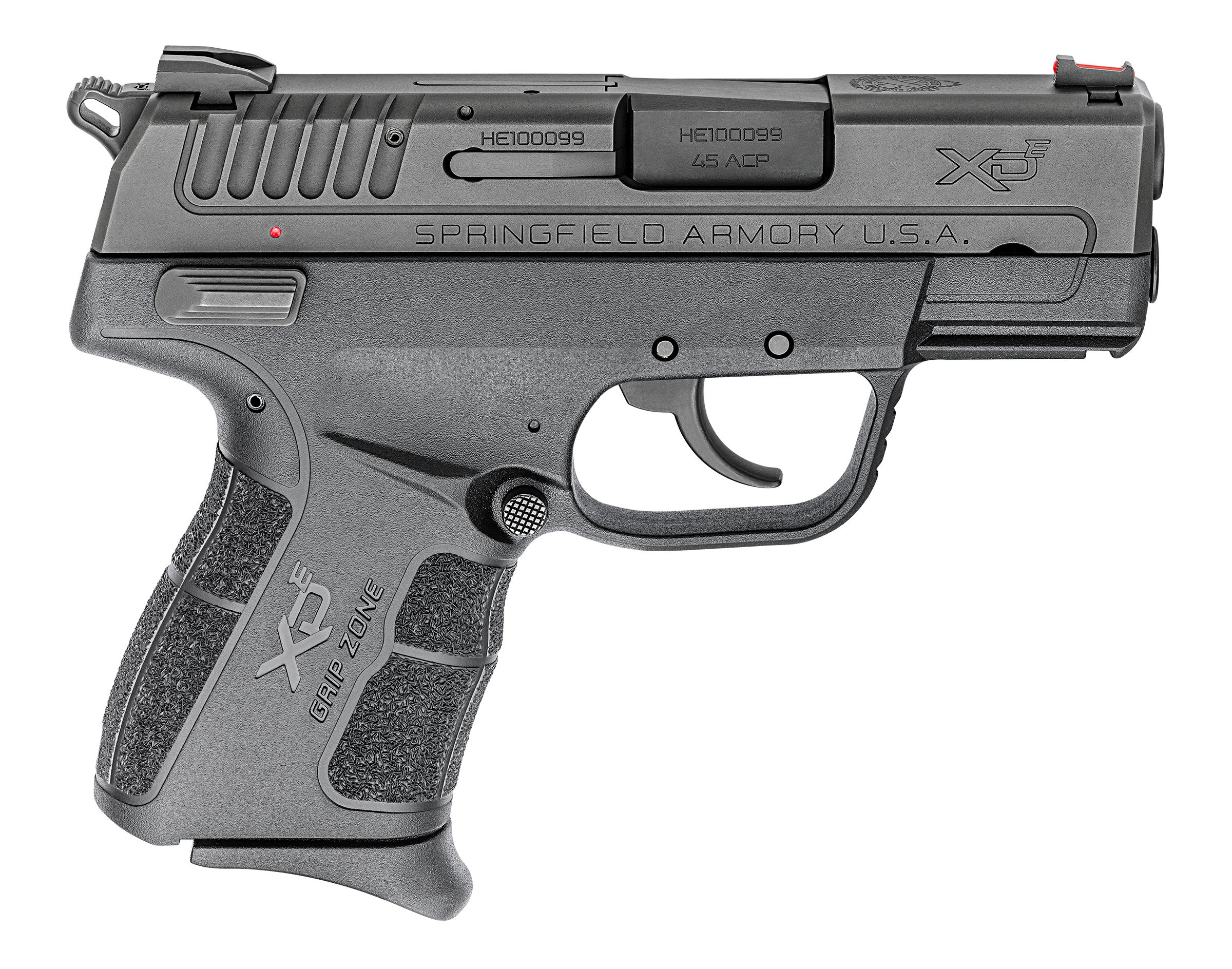 Being that this is a hammer-fire mechanism, you are afforded the ability to shoot the XD-E with either a single-action or double-action trigger pull. The ambidextrous manual safety also functions as a de-cocker on this firearm. As a result of this platform being hammer-fire, you also get the LES function making it significantly easier to rack the slide; 27% easier in fact.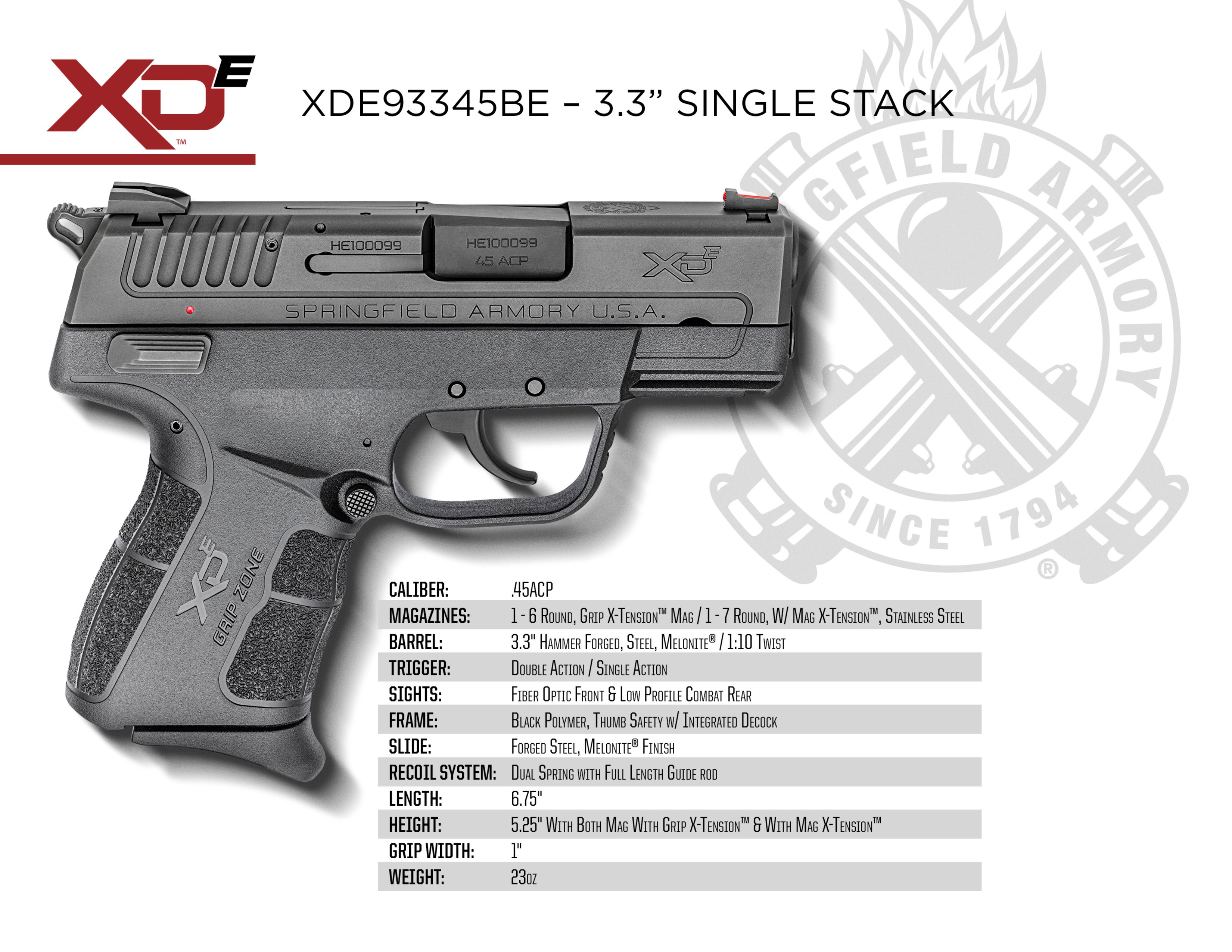 Not only is Springfield Armory expanding the XD-E line of pistols into the .45 ACP caliber, but they are also adding in factory laser configurations. The current models that you will be able to purchase from Springfield Armory if you are in the market for the XD-E looks like this:
XD-E 9mm | XDE9339BE | MSRP:$525
XD-E 9mm w/ Viridian Laser | XDE9339BVR | MSRP: $555
XD-E .45 ACP | XDE93345BE | MSRP: $568
XD-E .45 ACP w/ Viridian Laser | XDE93345BVR | MSRP: $598
The Viridian Laser configured models as well as the .45 ACP variants should be hitting store shelves and internet retailers imminently.
With its sleek profile, secure feel and perfect balance, it launches from invisible to impactful in an instant, for the all-situation security every American citizen deserves.