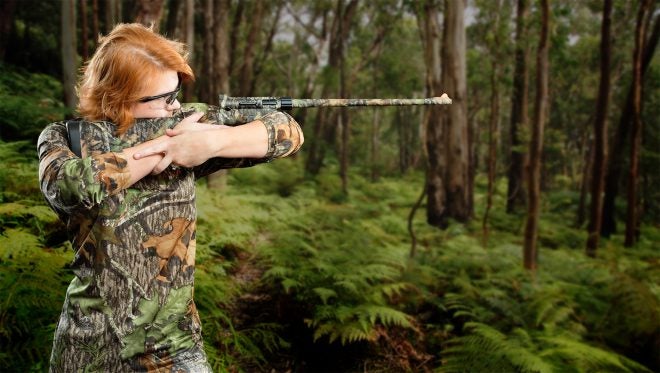 Camouflaged clothing, guns, cases, and accessories are pretty standard for hunting equipment. On the other hand, deer hunting pretty much requires safety orange. For a few hunters, a highly visible finish would have saved them from misplacing items in the field. Turkey hunters strive to be visual and audio camouflage masters with the unfortunate side effect of occasional friendly fire.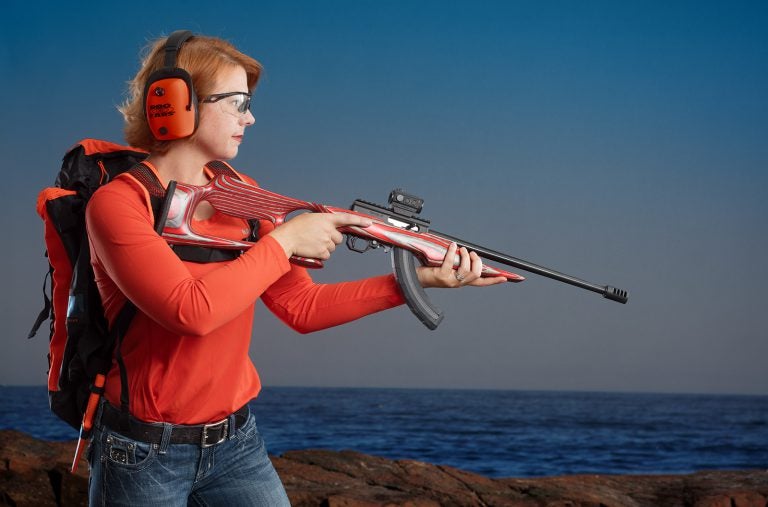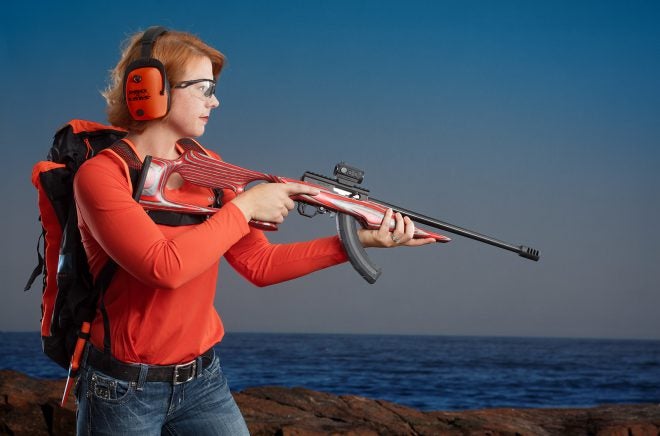 This brings us to the other approach: bright, even day-glow colors, typically of the kind not readily found in nature. That obviously makes sense for cops or construction workers in traffic, and perhaps for people hunting in densely populated areas.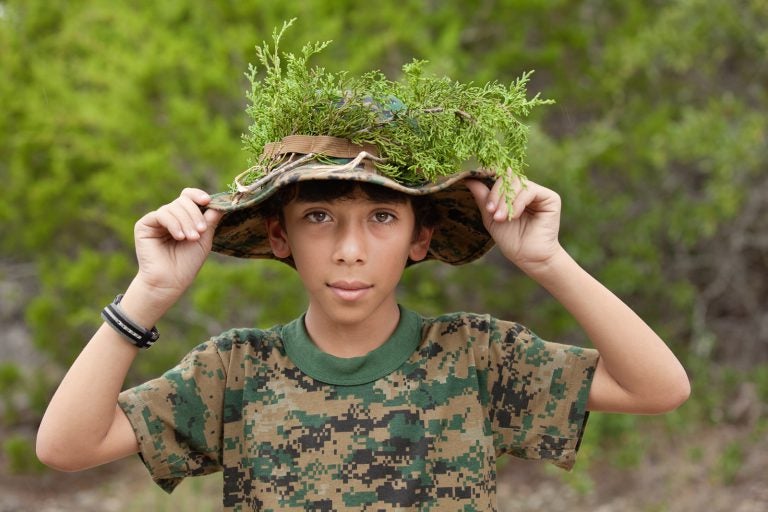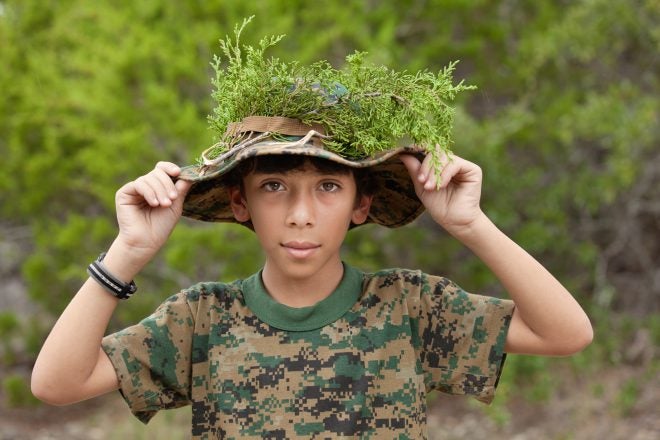 At which point should higher or lower visibility be emphasized? Should rifles and clothing be kept to neutral colors, with either fluorescent orange or disruptive camouflage tape or foliage applied as circumstances dictate? Some outdoor clothing makers, like Haeleum, offer both extremes with the choice left to the consumer. Others make brightly colored camo on the theory that humans will see it, while deer with their monochromatic vision  will not.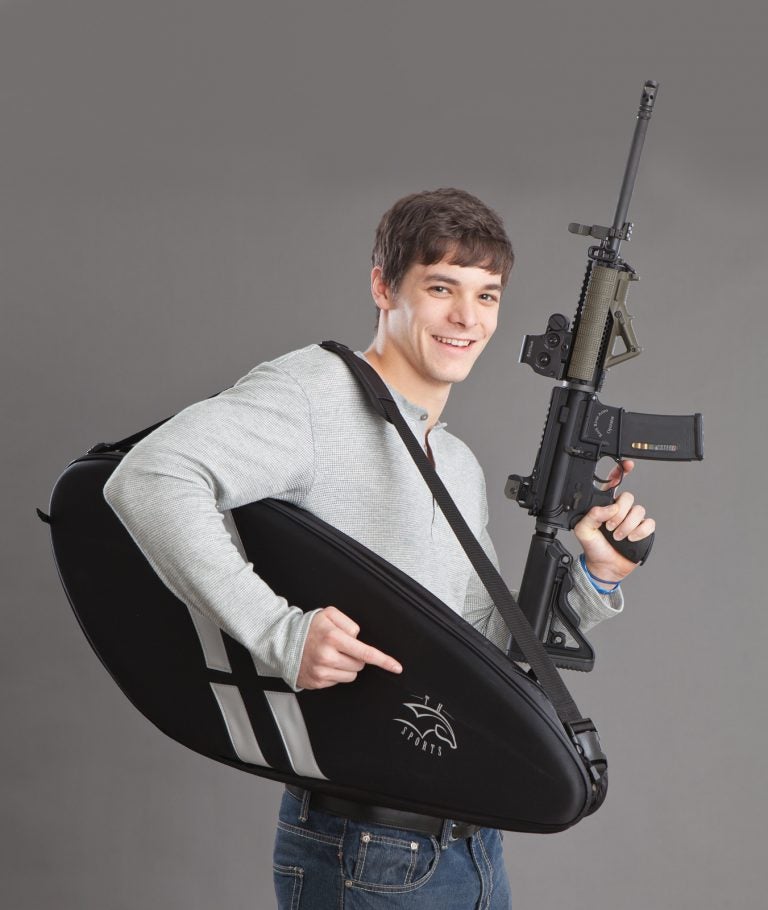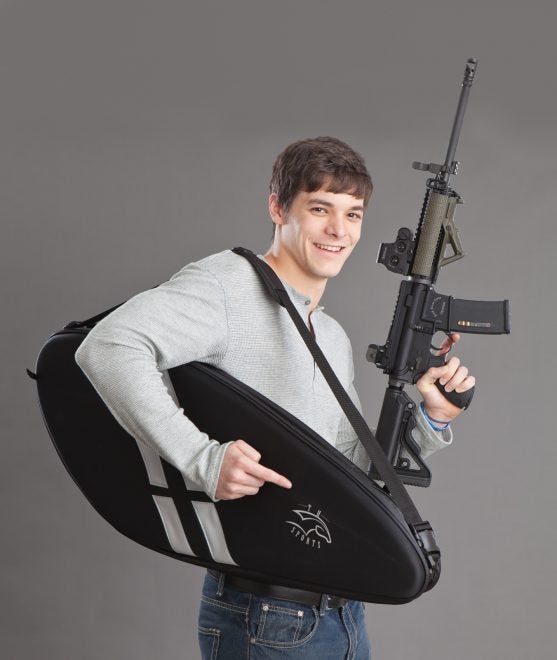 And then there's the function of social camouflage. While plainly visible, the case above doesn't jump out as a gun container. Since it has multiple layers, the top one can contain a racquet and thus mask the weapon behind it even if checked. The same bag in marpat or multicam pattern would be rather more of a giveaway.