Watch: How to Make a Minibar From a Jerry Can
Russ Chastain 11.21.17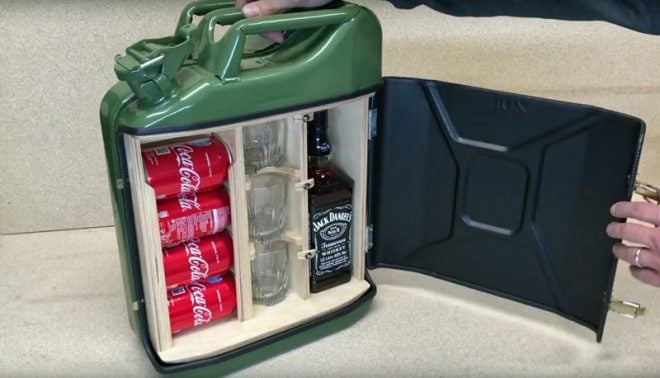 What is it about Russian how-to videos narrated in English? The accents are somehow addictive, or at least appealing. Maybe it's the way they phrase things, such as:
To get nice and round corner shape, I used random plastic cap as a guide.
He cuts the door out, covers the raw edge with rubber after deburring it, and installs the door & latches. When it comes to the wooden insert that makes up the "minibar" itself, he doesn't show every step.
Measuring, cutting, again measuring, cutting, sanding, and etcetera… this process was real boring, so I'll show ya only final assembly.
I like his approach, and I can see it being handy for all kinds of other applications as well. You don't have to be a drinker to appreciate this video.