Meprolight Micro RDS coming in early 2018
Dickson 11.30.17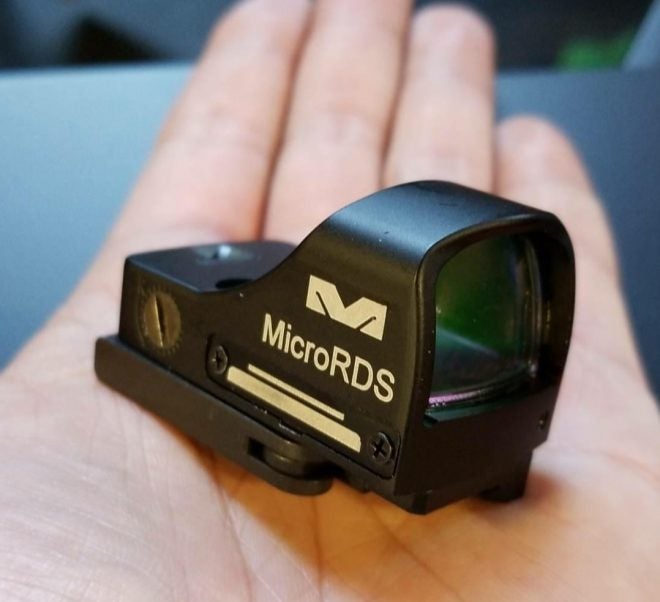 The new Meprolight Micro RDS pistol red dot sight first debuted at SHOT Show 2017. Since then, the company has been improving the design, with specific changes to the QD mount as well as the optic.
A revised prototype was shown at the North Sylva Dealers Event last month in Canada. According to a Meprolight representative from Israel, they will further improve the optic with better coatings before going into production.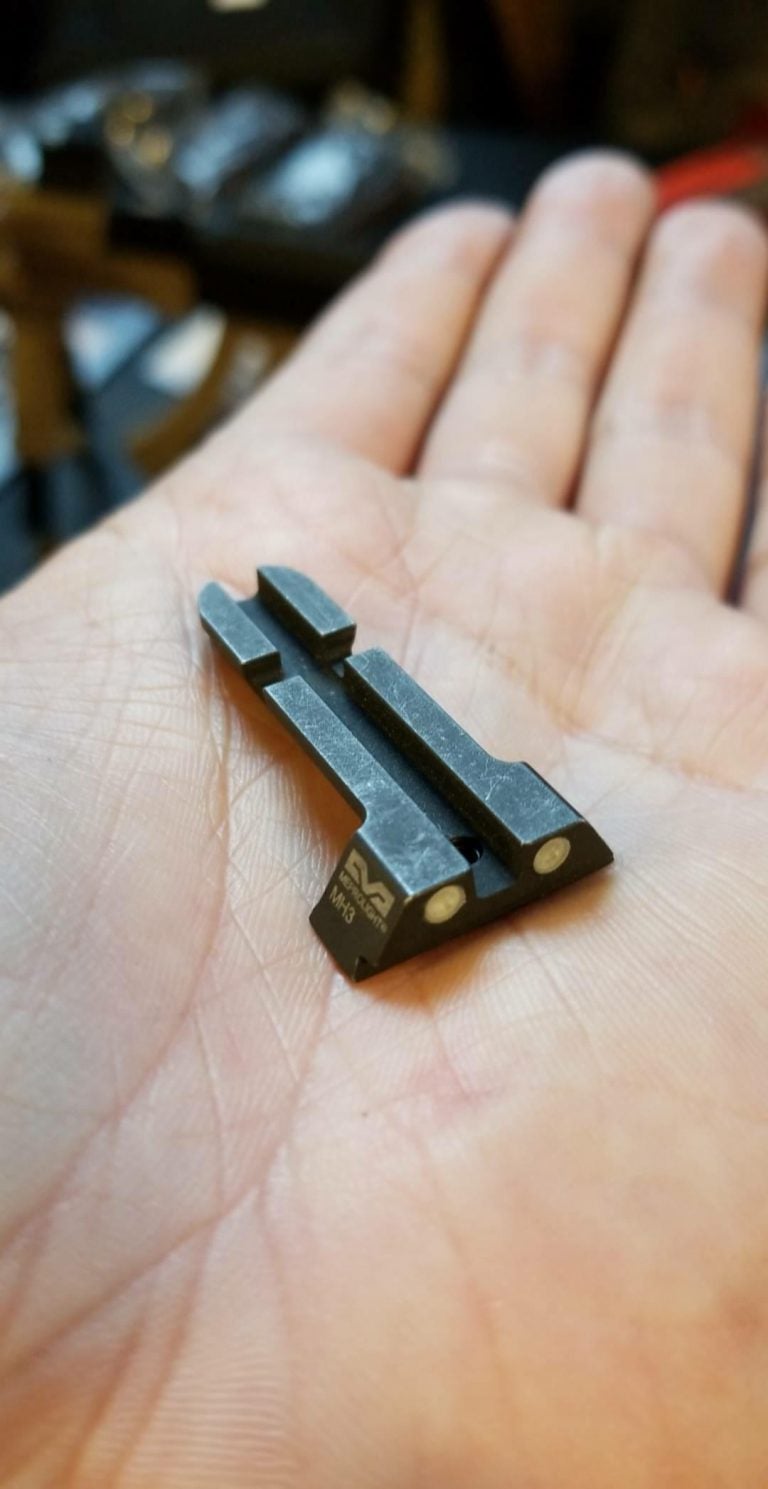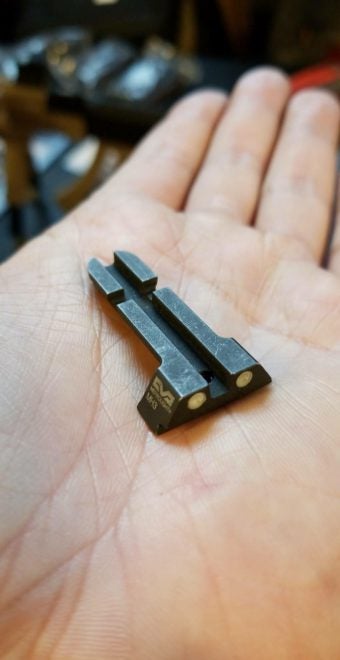 The Meprolight Micro RDS has a unique design; you are not required to mill the slide or purchase an optic-ready pistol slide. The rear night sight contain an extension rail with a cut for the optic. The optic can then be installed and removed in seconds, offering return-to-zero capability. They have plans to make an adapter that will fit other RDSs such as Vortex & Trijicon RMR, etc. This is great for those who prefer not to modify their factory pistol slides by milling, or who don't wish to purchase an extra dedicated slide for optics.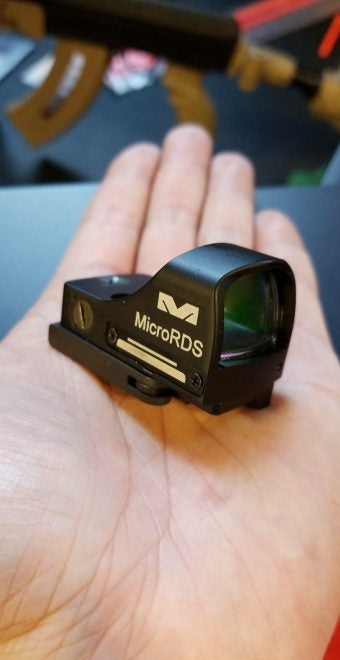 The Micro RDS is sold separately, or as part of a kit (with the rear sight adapter) designed for Glocks, CZ 75/85 series, Sig P226/P320, and S&W M&P series.
It will be available to the market in January 2018 or soon after. Pricing should be announced fairly soon.