Bow Hunting with the Yamaha Whitetail Diaries Crew + Video
Lucas Cooney 12.14.17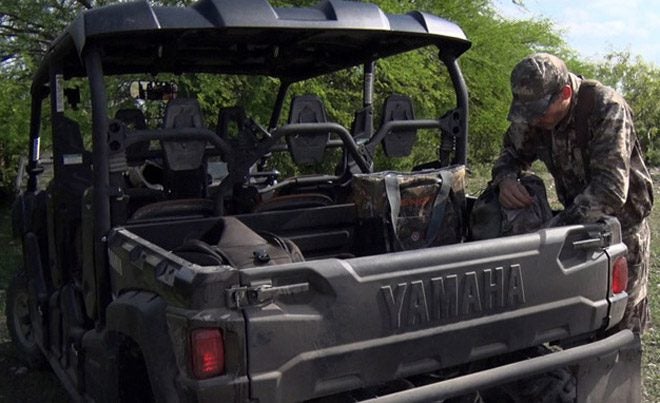 Three years ago, an invitation to visit the Yamaha Whitetail Diaries camp in southwest Texas resulted in my first-ever hunting experience and a freezer full of organic goodness. It is an experience I wrote about here and one I think back on often. As luck would have it, I was invited back again this year and didn't hesitate to accept.
A lot has changed in the three years between these experiences. I was still fairly new to archery at the time of my first hunt, but I've now got 4.5 years of archery experience under my belt. And this doesn't mean a rare trip to the range to practice. I shoot 300 to 400 arrows every week and am now in charge of bow reviews for the ArcheryTalk YouTube channel.
I've also got more hunting experience under my belt, though I'd still call myself a relative novice. I've taken down a pig on a night hunt in Texas, but have been shut out otherwise on my hunting adventures.
Things, however, are different in Texas. The Yamaha Whitetail Diaries crew operates out of two leases – one is about 1,500 acres and the other is more than 12,000 acres. Despite the fact that this isn't a high fence operation, the properties are well managed, hunted carefully, and loaded with wildlife.
I arrived at the ranch after a long day of travel, but still with a couple hours of daylight left. After dropping my bags off in my room, I unpacked my Hoyt Carbon Defiant and hit the practice range to get loose and make sure the not-so-loving hands of the TSA hadn't knocked anything askew on my bow.
For anybody curious, I set up the Hoyt Carbon Defiant with a QAD HDX drop away arrow rest, Trophy Ridge React H5 sight, ¼-inch peep, and a Bee Stinger Counter Slide stabilizer. My arrow of choice was a Gold Tip Kinetic Kaos tipped with a QAD Exodus fixed blade broadhead. This is a fairly heavy arrow at about 464 grains, but I was willing to sacrifice a bit of speed for the improved penetration the extra weight provides.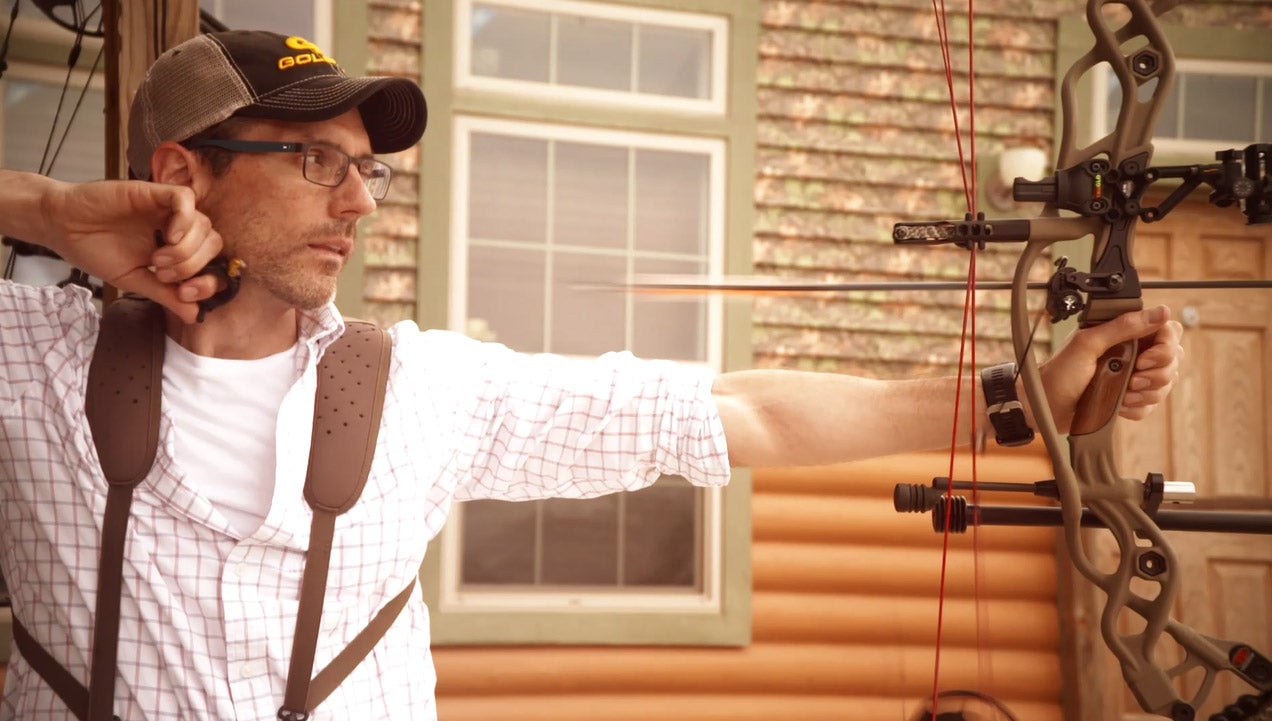 I had this setup tuned as well as I possibly could, and my broadheads were flying exactly the same as my field points. With the hard work of setup and tuning done, I just needed to worry about making a good shot when it counted.
The following morning, the other two hunters and I loaded up and prepared to make our way to various stands across the property. There were a number of Yamaha ATVs and UTVs on hand, including the new Wolverine X4, which you can read about here. Wade Middleton, who hosts the Yamaha Whitetail Diaries, was my guide for the day and we headed out in a Yamaha Viking VI Ranch Edition.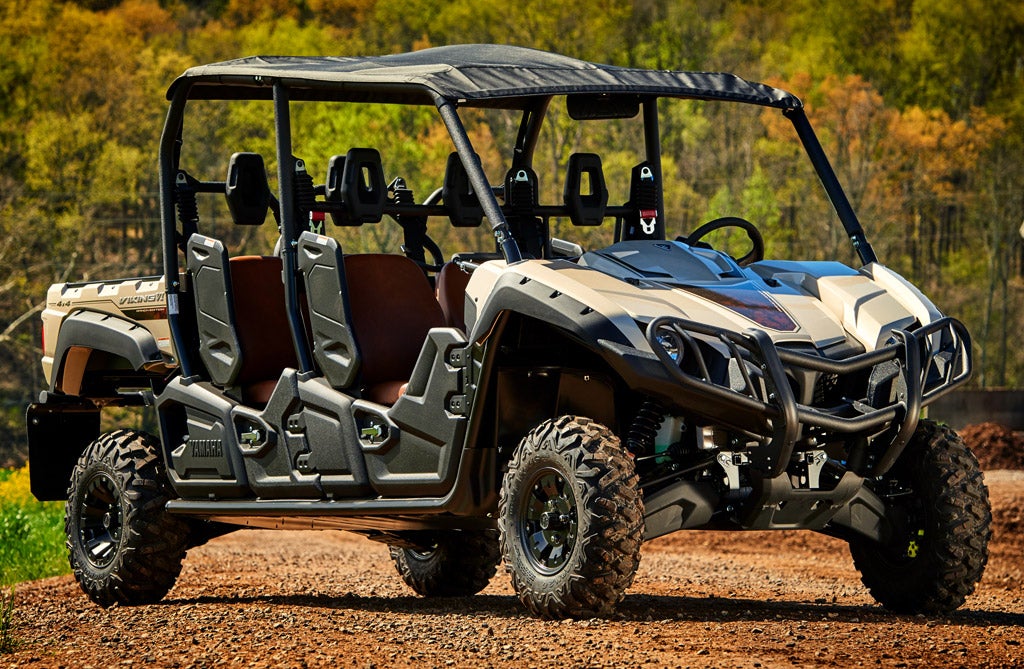 Wade led us to a spot known as the Killing Tree–a favorite of his. I'd heard about this spot and seen videos of deer taken down there, so I was pretty excited for the opportunity to hunt this location. We arrived maybe 90 minutes before sunrise, so it was extremely dark. I climbed onto a tripod and began the waiting game.
Before we could even see anything, we could hear animals moving around the stand. As the sky slowly started to brighten, I saw a small pond about 25 yards in front of the stand. While a tree obscured my view of the other side, I did see a reflection of a rack that looked very promising. I'd call that a pretty outstanding start to the day.
That deer eventually revealed itself enough for me to see it was maybe a 4.5-year-old 11-pointer. That is very much a shooter deer, but he wasn't terribly interested in getting close enough or in good enough position for me to try to put an arrow through him. We watched that deer for at least an hour or so, when off in the distance Wade pointed out an absolute stud of a deer. It was probably 100 yards way, but he stood out in a big way.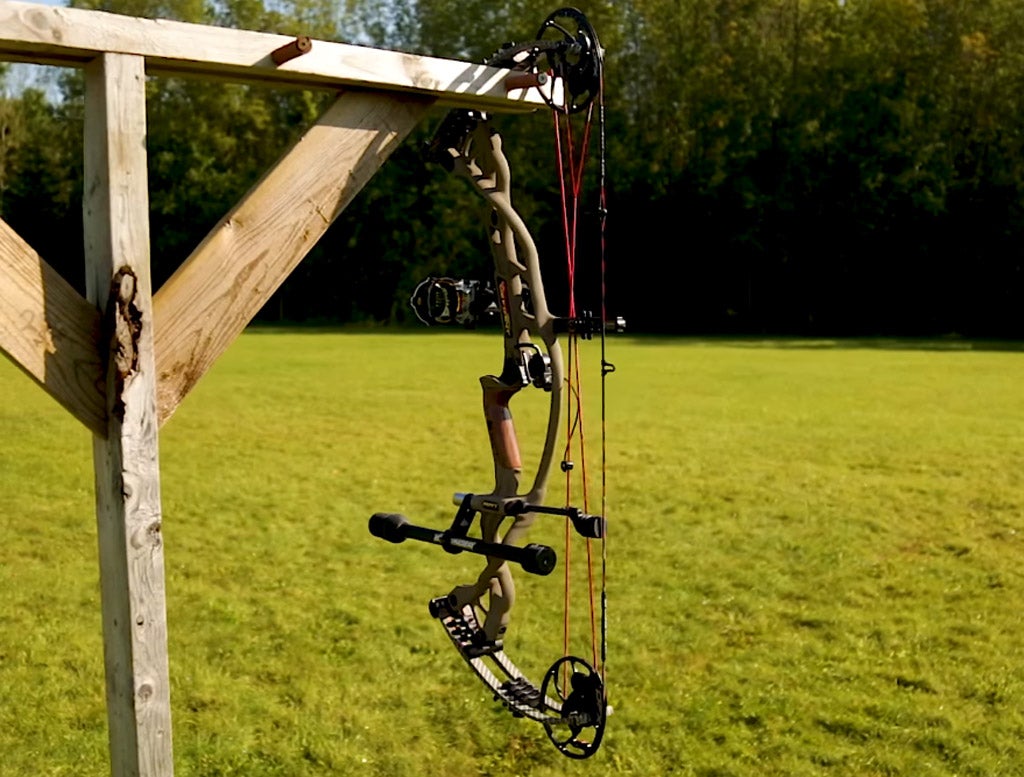 Eventually the 11-point deer did get into a good shooting position and there was another mature deer within range, but we decided to wait and see if the stud in the distance would get closer. He did not.
After the deer cleared out, Wade and I headed back to camp with me questioning my decision to hold off taking down one of the two great deer that were in position. Through breakfast, lunch, and a couple hours of shooting, I was replaying the decision again and again. Wade, though, was not nearly as worried, figuring at least one of those deer would make an appearance in the afternoon.
We made our way back to the Killing Tree mid-afternoon and waited for the deer to start moving again. After an hour or two, the deer began appear again around the pond. The 11-pointer from the morning was among the returnees. We watched and waited some more and he gave me a slightly quartering away shot at about 25 yards. I stood up, drew my bow, and that's when he decided to move, turning his back to me and forcing me to let down. I was devastated and as he walked out of view I was thinking my greediness had gotten the best of me. But no more than a couple minutes later, the stud buck we'd seen in the morning appeared on the other side of the pond about 55 yards away.
I stood up when I had a chance and watched as he worked his way around the pond. He was always quartering towards us, though. As he got closer, my legs started to turn to jelly and I had to sit down. Buck fever was beginning to take hold. After a short rest, I stood up again and the buck finally presented broadside at 37 yards. Despite my shaky legs, my upper body was fully cooperative as I drew back, took aim, and let the arrow fly.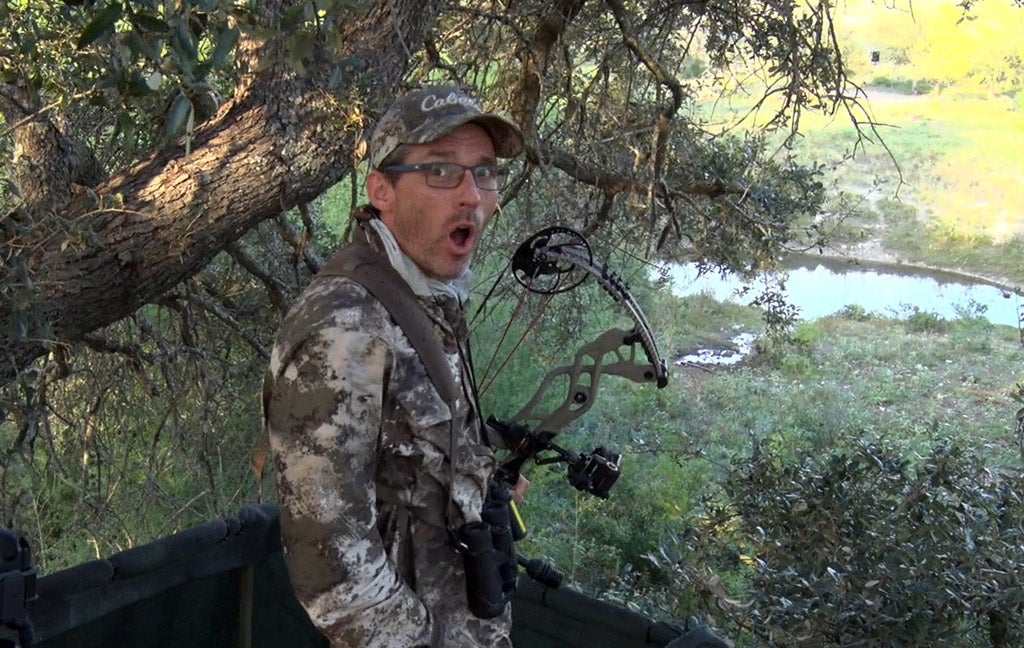 The shot felt perfect to me and the deer jumped into the air and took off into the nearby trees. The next 30 minutes were among the longest of my life as we gave the deer some time and I replayed the shot over and over in my mind.
After climbing down from the stand, we made our way to where the deer had been standing and found my arrow, which had passed completely through the deer. From there the tracking was easy. The blood trail was good and we found the deer maybe 35 yards from where he'd been hit.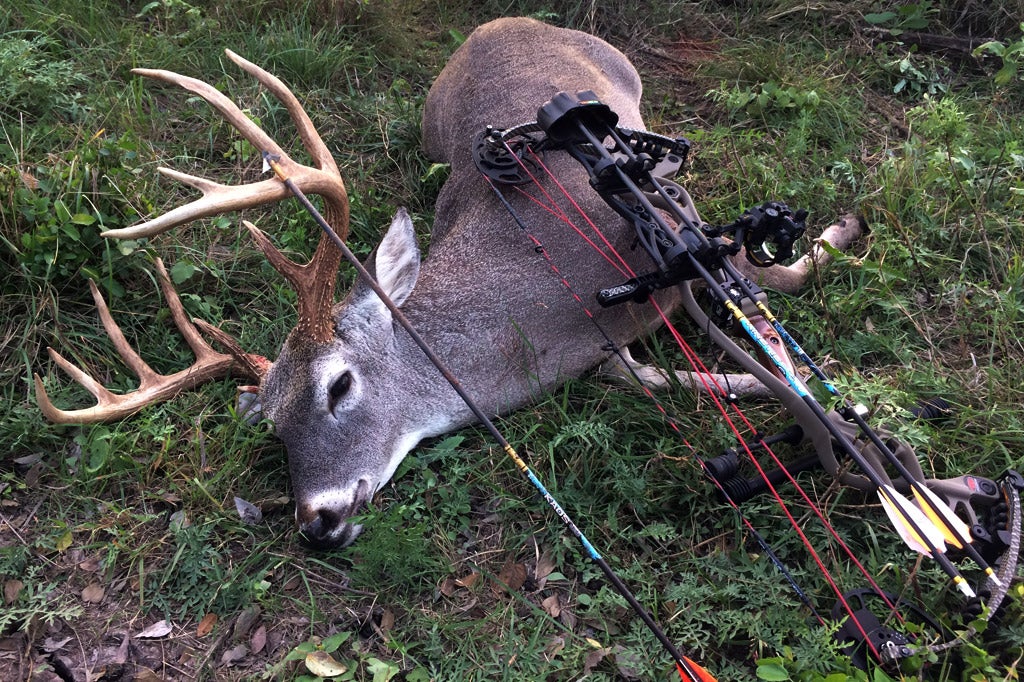 Seeing him up close, this deer was even bigger than I'd imagined. With a split G2 on the left side and a little kicker on the right, this was a monster 12-point buck dreams are made of.
I later learned that Wade had been hunting this particular buck for two years. Another archer had taken a shot and missed the previous year, and NFL Hall of Famer Brett Favre had been about to take him down, when another deer got in his way and ruined the shot – never to get another good look at him. I may not have a Super Bowl ring, an NFL MVP trophy, or millions of dollars, but I did put that brute of a deer on the ground.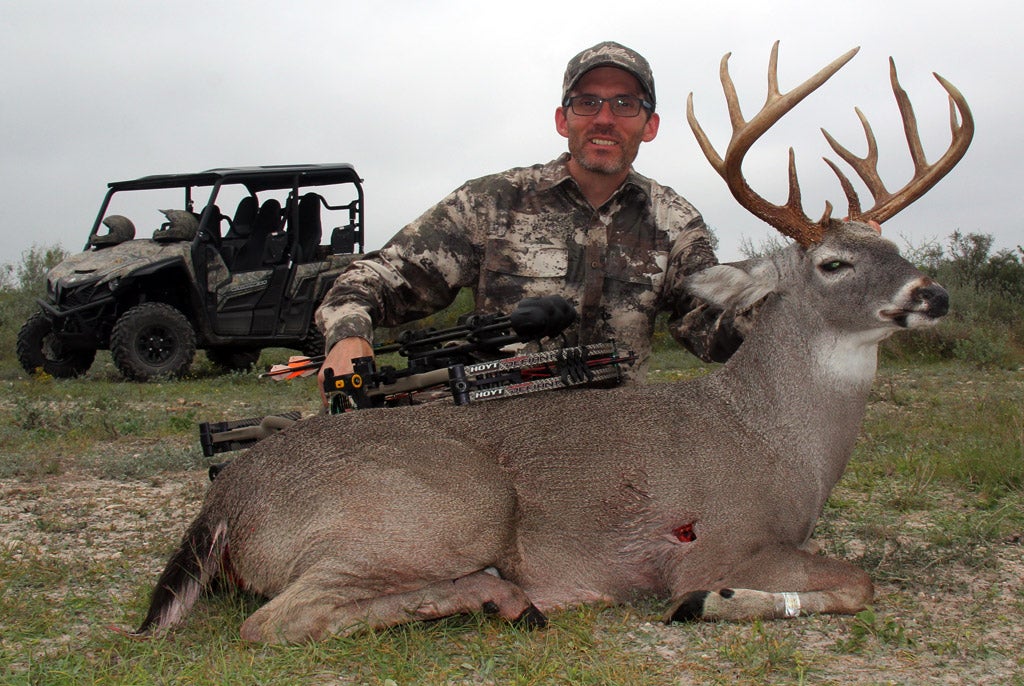 The rest of my stay at the camp is sort of a blur. We went looking for hogs to hunt, but didn't bag a single one. I even went on doe patrol and came up empty. But none of that matters much to me after taking down the deer of a lifetime.