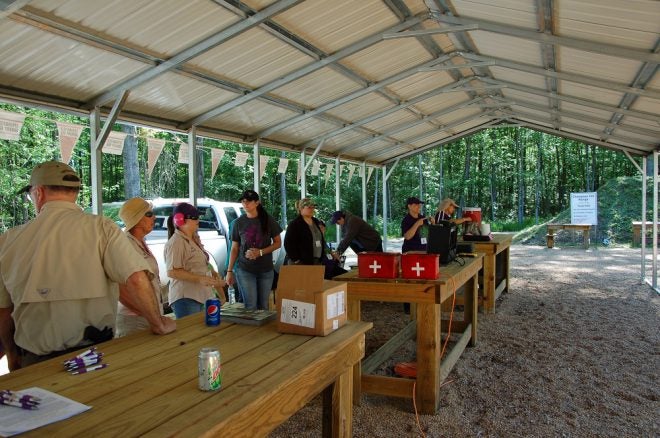 Picking a quality shooting school is not as easy as it might sound. It is not just a matter of looking in the phone book (if there are still any of those) to find a listing for places to learn to shoot. Today even conducting a Google search for a place to learn to shoot is an iffy proposition not unlike trying to find a good car repair service or a good plumber. There are a lot of con jobs out there when it comes to shooting schools.
First of all, you want to pick a school that matches your shooting goals or competence levels already achieved. If you are a first time or beginning shooter, then you want a range that caters to that level, not advanced shooting skills or competitive shooting for example. However, it is common for most shooting schools to offer training at all levels so don't let that scare you off.
Initially be aware of hyperbole school named terminology or titles. Just know that terms such as "combat", "tactical", or some militaristic phraseology does not automatically imply competence among the instructional staff or the owners. You have to do some homework and investigate a potential school to see if it meets your specific needs and comfort levels.
For example, if you are a first time lady shooter, do they have a certified lady instructor(s)? By certified, I mean an NRA training school graduate. Ask to see their credentials and be certain they are official. If you are a senior citizen, do they cater to shooters your age? You're looking for a basic gun safety course, gun handling, and perhaps some more advanced self-defense shooting. You may not be looking to sign up for 3-gun shooting contests and rifle or shotgun courses may not interest you, at least at first anyway.
Tour the facility to get a first impression. See if the place seems in order, well maintained, and looks professional. A dirty, disorganized range in ill repair is not what you want. Is there an adequate training classroom with good lighting, comfortable seating, and technology to present well organized training? Is there a course booklet, course outline, or other instructional materials provided? Ask to see them.
Find out up front what gear is needed for the course. Do they rent firearms or loan them? Do they sell ammo on site along with other support gear such as hearing and eye protection? Quality ranges will have these things. Find out course costs and accepted methods of payments. Ask for a schedule of courses. Get all of this information sorted out and you might have found a good shooting school.