Turkey Presidential Guards deployed with MKEK MPT-55 5.56mm AR15 Rifles
Dickson 01.10.18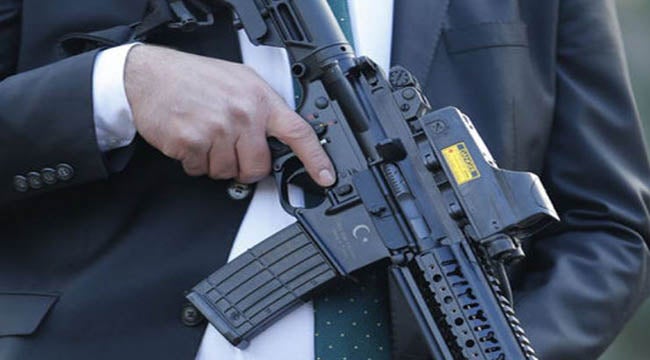 Photos of Turkish Presidential Guards have surfaced online with their personnel holding the new MPT-55 5.56x45mm NATO 10.5″ rifles made domestically by the government-owned MKEK small arms factory.
The MKEK MPT-55 is the smaller brother of MPT-76 in 7.62x51mm NATO, which replaces the aging H&K G3 for the Turkish armed forces. The MPT-55 is a gas-piston-operated AR15 rifle, similar to the Heckler & Koch HK416.
There is a Israeli-made Meprolight MOR sight on top that has build-in visible and IR lasers activated by a pressure switch cable. It is interesting as Turkey may not have the best relations with Israel as of late but when it comes to equipment they don't have a bias against them.