IWI Tavor TS12 Bullpup Shotgun: Ultimate Home Defense Or Bug-in Gun?
Jon Stokes 01.17.18


Just in time for SHOT, IWI announces the TS12, a bullpup semiautomatic shotgun with a 15 + 1 capacity.
Yes, please.
It comes in at $1400 list, which is not that crazy in my opinion. It's so not-crazy that I will definitely be picking one of these up if the reviews are good.
Here are the specs:
Gas regulated
15+1 max capacity
Right or left ejection
Automatically feed a round into the chamber
Four sling mounts
MLOK compatible rail
Picantinny optics rail
Benelli/Beretta choke tube compatibility
18.5" Barrel
OAL 28.35"
3.5kg (8lbs) unloaded
Cross bolt safety
"Bullhead" Bolt locking system
MSRP: $1,399
This is going to be a beast of a shotgun when fully loaded, and I wouldn't want to carry it very far. But boy will it make a killer home defense and/or bug-in gun. (If I'm firing indoors I'm using frangible rounds, FYI.)
I can't wait to try this out at the Range Day on Monday.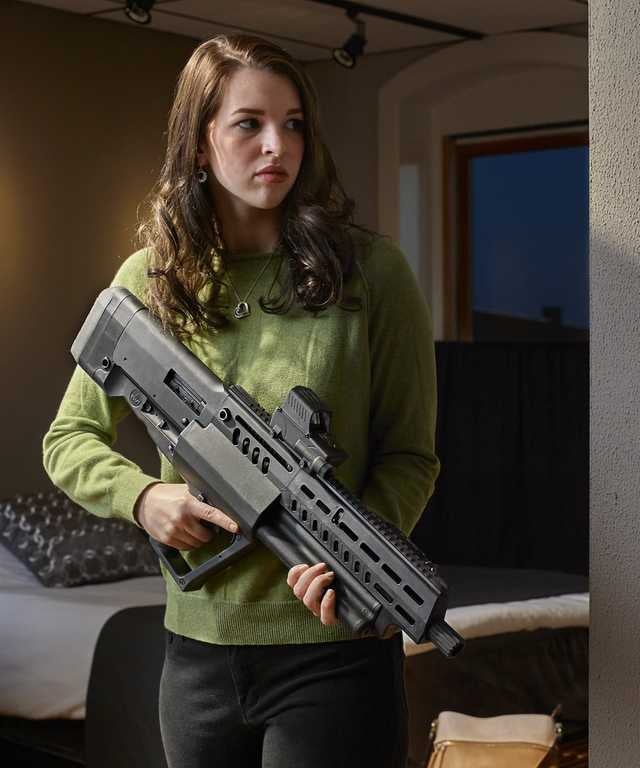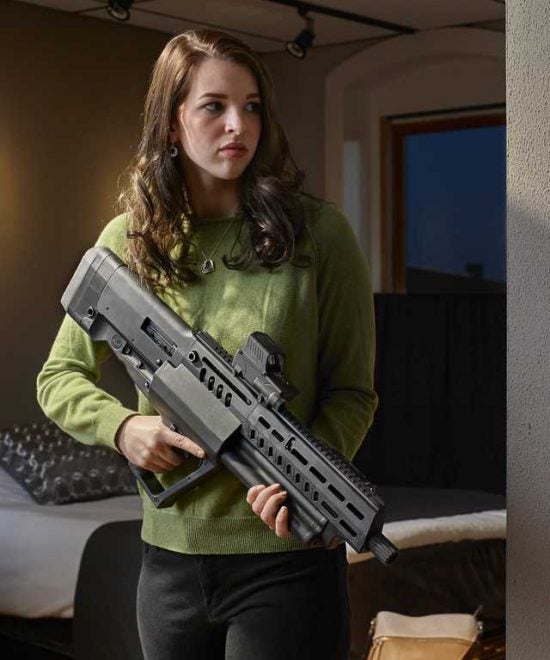 The last bullpup gun I tried out was the DP-12, and I was impressed with the build quality but it had one fatal flaw: it's a pump action that you rack every other shot, because it feeds alternately from two different tubes. Why is this bad? Because you have to train yourself specifically for this gun. When I was shooting it, the fact that I could pull the trigger twice without racking a new one in put my brain in "semi-auto mode." But it ain't a semi-auto; you have to remember to pump every second trigger pull.
I would never want to train myself to pump every second trigger pull, because it would ruin me for a regular pump action gun. I'd get in a high-stress situation, and having fired my first shot my last few seconds on this earth would be spent wondering why the gun didn't fire the second time I pulled the trigger.
Anyway, I've wanted a bullpup shotgun for a while, but the QA issues on the Keltecs and UTAS guns have scared me away. And as I said above, the DP-12 is just a no-go.
So if this shotgun performs like its centerfire namesake, then sign me up.