New AR Grip Conforms to Shooters' Hands — and Can be Reset
Russ Chastain 01.22.18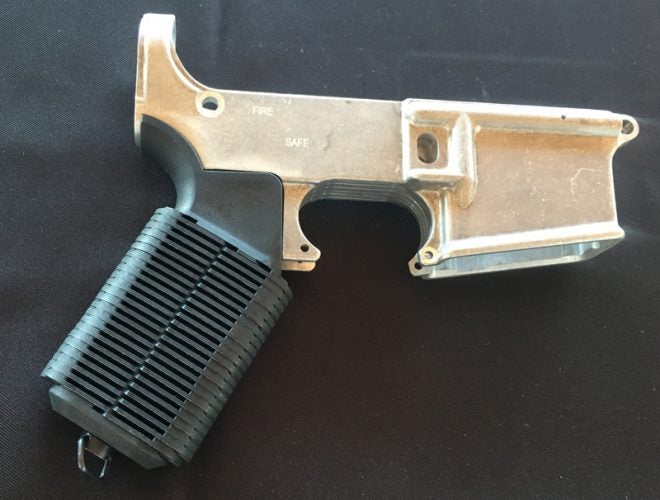 Today I checked out an interesting new product at the SHOT Show Range Day. It's a pistol grip for ARs which conforms to an individual shooter's hand, can be locked in that position, and can later be reset for another shooter.
It's made by Unique-ARS and it's called the Unique-Grip.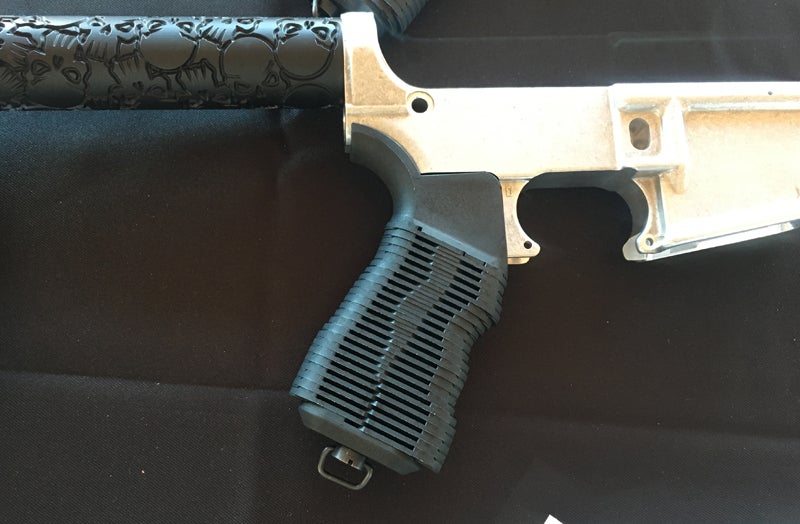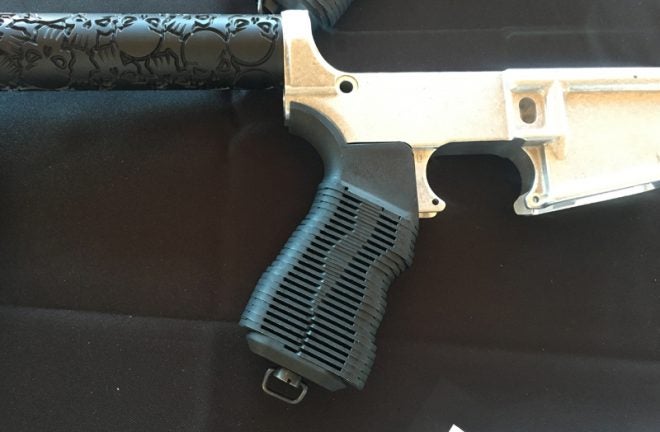 Here's what they say about it:
Unique-ARs now offers the versatile Unique-grip. The Unique-ARs Grip customizes the AR platform in a way no other does. This completely customizable Unique-Grip perfectly conforms to each shooter's hand, regardless of size, shape, strength or dominance. This ergonomic pistol grip adjusts exactly to your hand to reduce fatigue and improves performance.  The patented functionality of the grip allows it to compensate for the natural twist of every shooter's hand. Instant fit, instant comfort. Made of space-age polymers this grip easily installs on all mil-spec AR platform rifles. Simply grip it, lock it, and fire away.  The weight of the Unique-Grip is 4.2 oz.
The guy demonstrating it set it for his hand and I gripped it, then we loosened it and I set it for my hand. There was a definite difference. The idea is that, once you get it set the way you like it, you dog down the bottom screw nice and tight to lock the sliding polymer pieces in place.
Personally, I'm not sure about that approach. Why not leave it loose so that, no matter who picks up the rifle, it will automagically conform to his or her hand?
I plan to test that notion and see how it shakes out. Initial testing shows a tendency for the grip to twist sideways if it's not tightened, though.
If you're looking for a grip that can match your hand, but you don't want to be locked into one particular shape forever, this Unique Grip might be just the ticket. And nobody wants a permanently-molded grip on a gun which will be used by multiple shooters, so this is probably a better choice for a "family gun."
It's currently available here for $65.