Shooting Archon Firearms' New "Type B" Pistol
Russ Chastain 01.22.18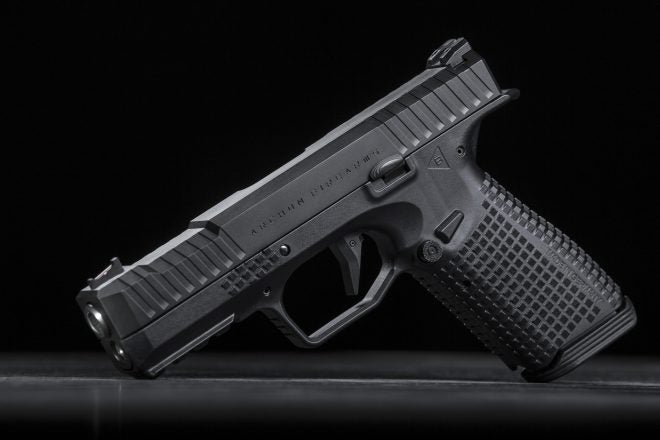 At the 2017 SHOT Show Range Day last year, the then-new Hudson H9 pistol was all the way at the far end of the range. This year, that place was occupied by Archon and their Type B pistol.
If the Archon Type B looks familiar, that's because it was formerly known as the Arsenal Firearms Stryk B.
Legal issues caused a change of name, but the Archon website isn't live yet; there's just a "coming soon" page. For now at least, you can get all the tech specs of this 9mm semi-auto at the older site here.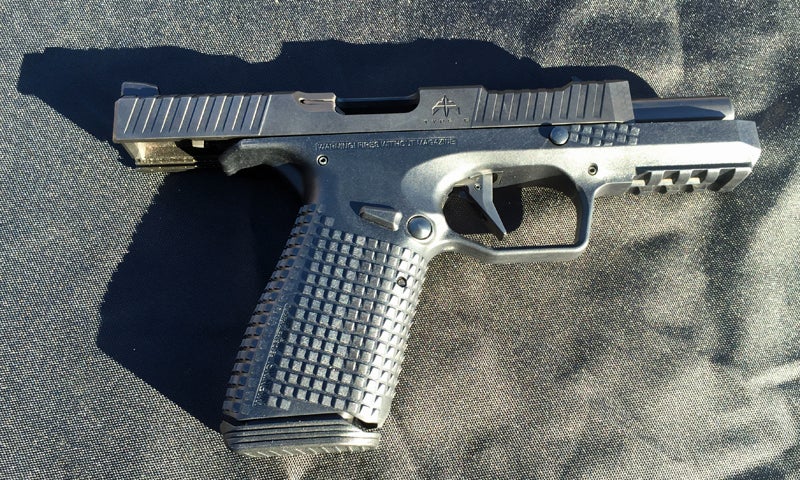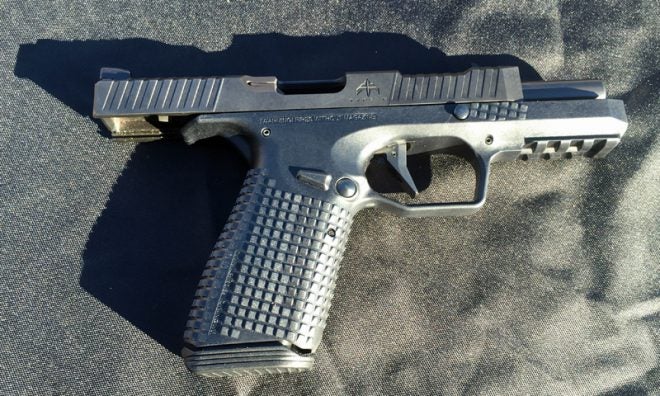 I want to like this pistol, and I don't hate it. The way the barrel sets in a U-shaped cradle to allow minimal barrel movement helps keep the bore axis low, which helps both with recoil and feeding (the round feeding from the magazine doesn't have to make a steep transition to climb the feed ramp). An extended ejector also helps guide each round from the mag to the chamber.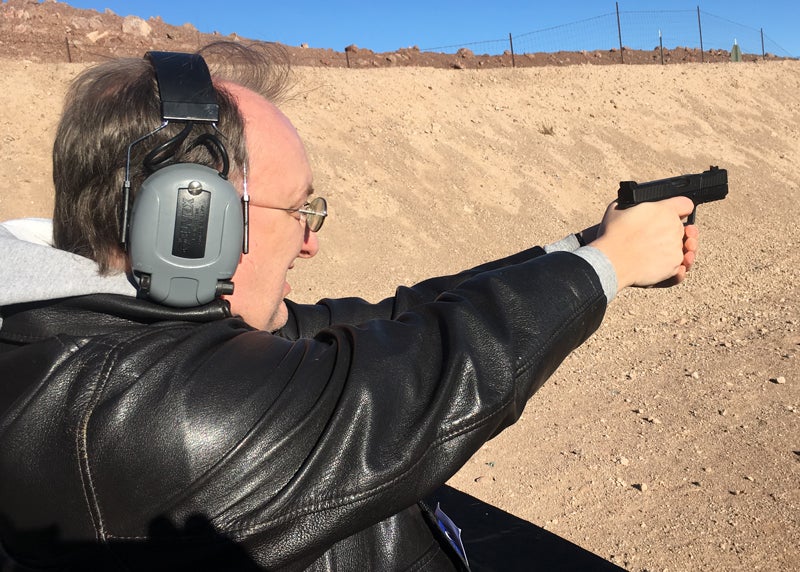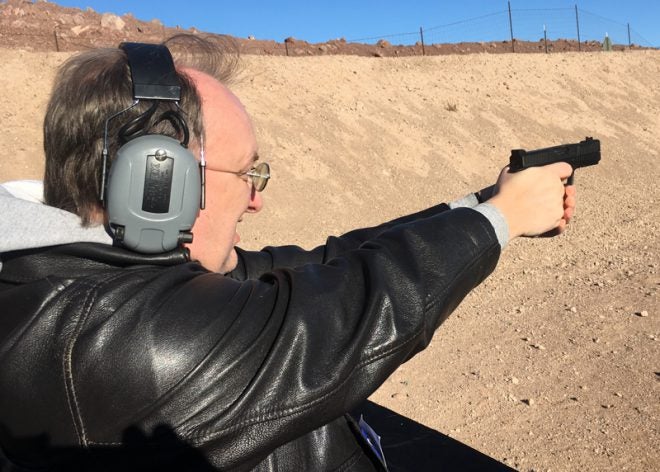 Dislikes include the Glock-like grip angle, which isn't a natural fit for me. And that they are calling it "compact" when it's actually a bit large.
Likes include low bore axis, a decent trigger, good sights, and good accuracy. It's easy to shoot, and I hit what I shot at. The grip itself feels good, even if the angle isn't ideal for me.
This handgun's in production now (somewhere in the EU), with shipping expected in April of 2018. Unfortunately, I neglected to ask about MSRP, and the specs simply say to contact a dealer.
I certainly wouldn't rule this popper out, especially if the street price ends up being reasonable.
UPDATE 1/30/18: Archon tells me MSRP is $849.95 and that includes 4 magazines.