Tandemkross Improves Ruger Mark IV, S&W Victory Pistols
Oleg Volk 01.25.18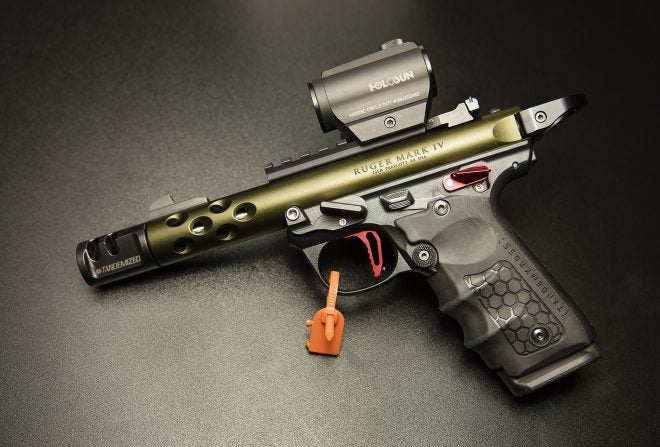 Tandemkross already has a well-deserved reputation for excellent and economical upgrades for target shooting and high-speed competition, primarily in the rimfire realm. At this show, they illustrate how that reputation came about.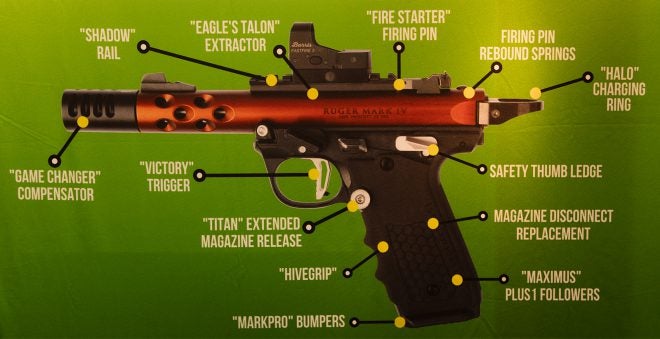 Competition-ready Mark IV with TK thumbrest paddle (for the left hand), extended safety lever acting as a right hand paddle, much-improved trigger, soft ergonomic grips and a Halo ring bolt extension for easier, more reliable charging. The difference in feel and degree of control compared to the original is stunning.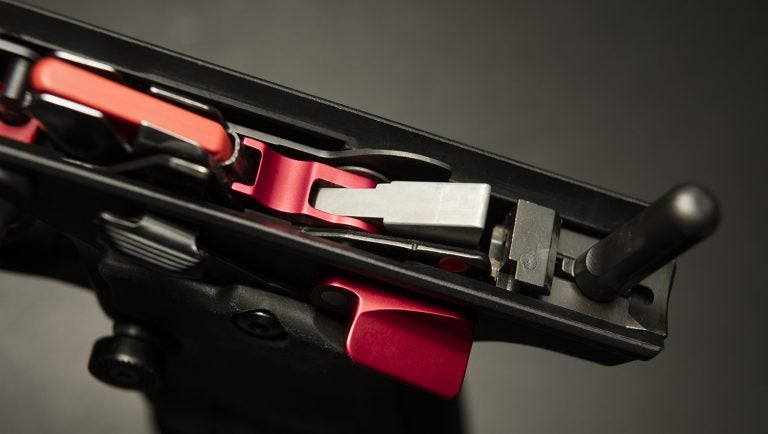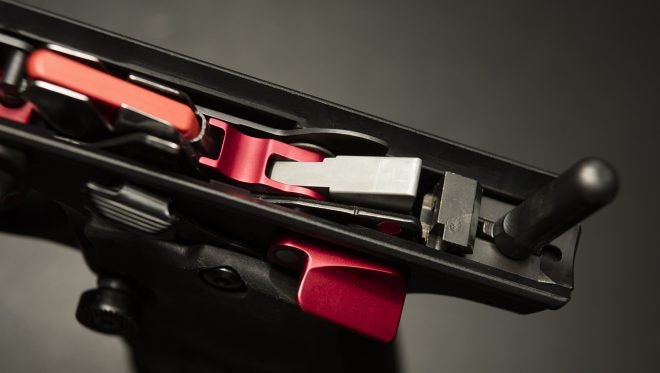 Internally, equally important improvements: a single part (red, in front of the hammer) that removes the unlamented magazine disconnector, and also stabilizes the magazine feed lips in a consistent position relative to the feed ramp. These improvements are substantive and make great difference when speed and accuracy count.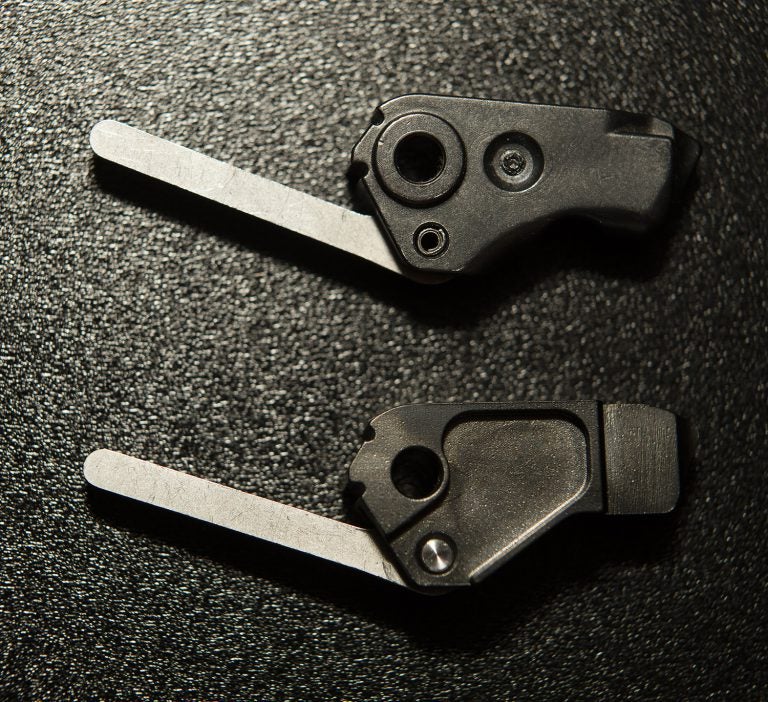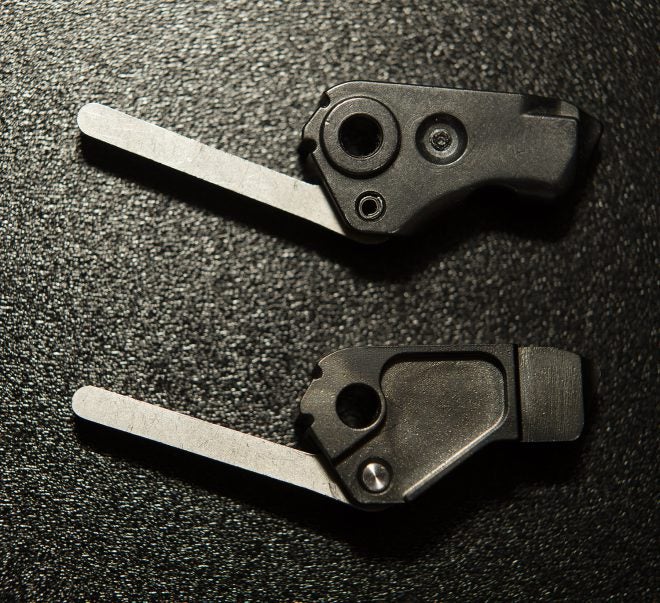 TK also takes S&W Victory model trigger feel from good to superb with the new hammer. It's also a more robust construction that better keeps debris off of the rotating surfaces.