Hands-On With the Foldable "Cell Phone Pistol"
Russ Chastain 01.26.18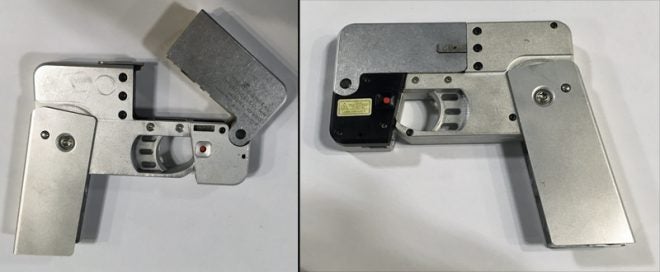 Way back in March of 2016, I reported on a new compact foldable pistol that looks like a smartphone. The Ideal Conceal pistol was received with mixed reactions, with some claiming that such a thing would allow police to treat any smartphone as a potential gun (ridiculous) and others welcoming a low-profile way to carry without advertising their piece.


Development has not been speedy, though. Although they announced in March of last year that the guns were due out in May or June of that year, they're just now getting into production. I found their booth at the 2018 SHOT Show and stopped in to speak with Kirk Kjellberg and to actually put my hands on the piece in question.
A working prototype was on hand for fondling, and it was getting plenty of attention. And although it looks smartphone-ish, I doubt anyone would mistake it for the real thing. That's not the point, though; it's meant to be a gun that doesn't look like a gun. The smartphone thing is just a handy guise.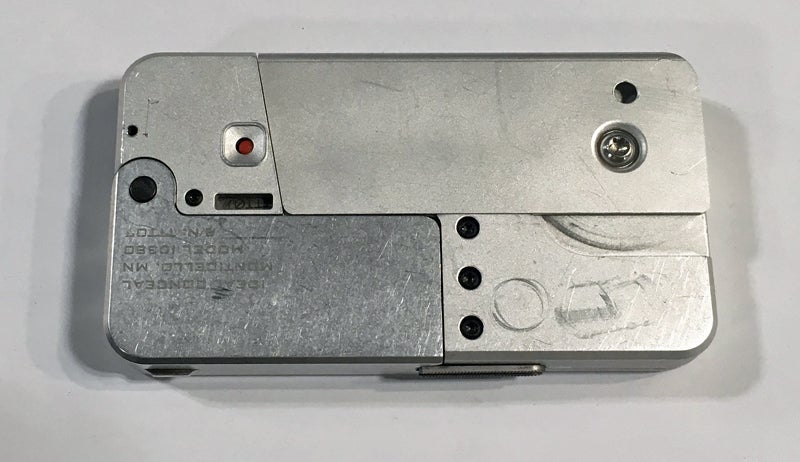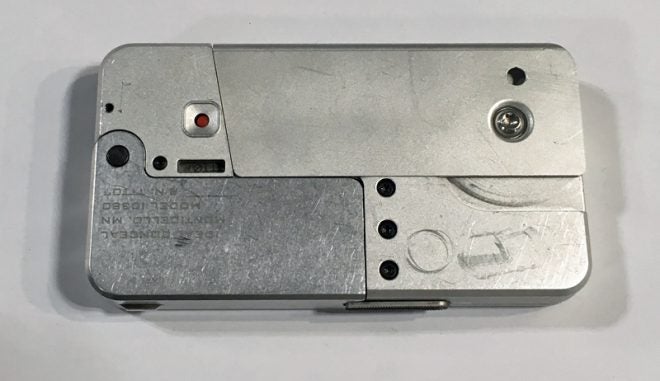 In other words, when you bend over in Walmart or sit down in a restaurant and your shirt rides up to reveal your pistol, folks nearby can see it and they'll know it's a gun. Stick the Ideal Conceal in your hip pocket, though, and they may wonder why you have two smartphones, but it's doubtful anyone will holler "GUN!"
Heck, you could probably set this on the table in a restaurant and nobody would ever suspect it's a gun. It will be nice to adjust my britches from time to time without worrying that someone will spot my popper and freak out.
The Gun
Handling the gun was oddly satisfying. I like machinery and guns, and this is both. The block with the two barrels (chambered for 380 ACP) opens easily when you slide the catch. The trigger cover/grip swings open without complaint, making it ready to rock.
It feels a bit heavy at 18 ounces, which is what my carry pistol weighs when fully loaded with 8 rounds of 9mm ammo. Kirk said he will try to trim the weight some, but he wants it to be made plenty strong.
A friend in the industry convinced me that I needed this thing to be rock-solid and overbuilt.
And friends, that is how the prototype felt in my hands.
ATF Classification
Some nay-sayers were concerned that Ideal Conceal would be classified as an AOW ("any other weapon") by the ATF, but Kirk assured me that ATF realizes it's a pistol and has classified it as such. After all, it's basically a derringer with a folding grip.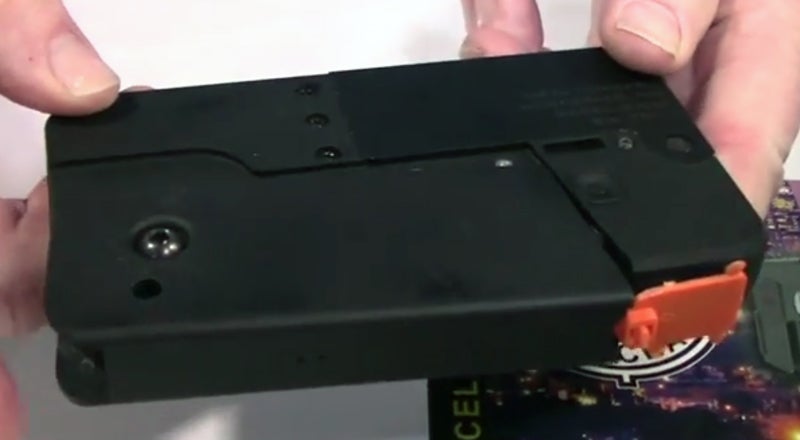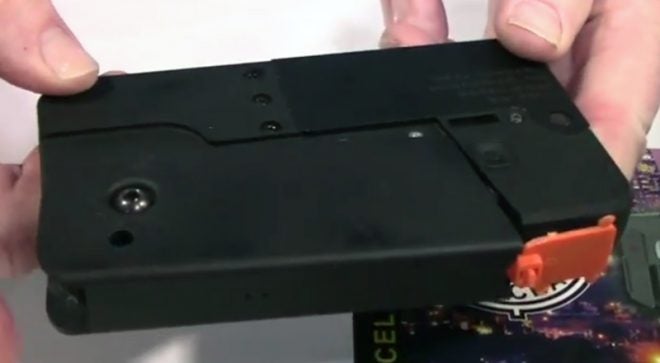 So When Will it Be Available?
Unfortunately, that is still up in the air although they are currently in production; there are many pre-orders to fill before they begin distribution. I'll be sure to let you know when I know, and I'm told I will be on the list to receive a review sample, and I'm definitely looking forward to that.
MSRP is $500, which I think isn't out of line.
What do you think?