RE Ranger's New for 2018 Professional Shooting Eyewear
Russ Chastain 01.27.18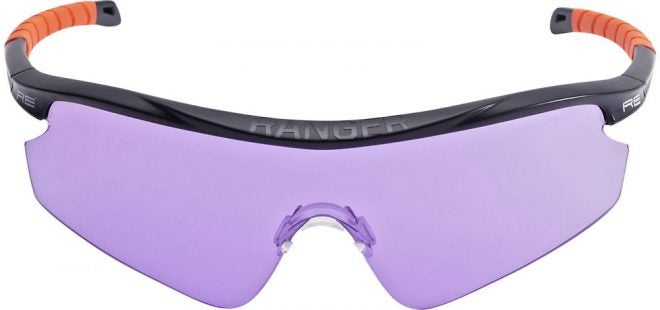 RE Ranger is a company that started out repairing machinery for making glasses. When that industry began making its way overseas, they made a change and began manufacturing high-quality eyewear themselves. They specialize in protective and vision-enhancing eyewear for professional shooters, and they do it well.
I first came to know RE Ranger way back in 2007, when Olympic Champion shooter Kim Rhode drew my name as the winner of some of their shooting glasses. Sweet!! I have never been disappointed in those glasses, except that they were unable to magically transform me into a great shotgunner. Ah well.
Although their higher-line glasses can get to be expensive, last year they came out with their Phantom line. For $149 you get a frame and three "shields" (lenses), plus a storage case & pouch.
Phantom lenses (all their lenses, in fact) are made by Carl Zeiss and have a hard coating, but Phantoms lack the HydroCoat water/dirt-repelling coating found on their higher lines. New Phantom lenses for 2018 are Medium Yellow and Modified Brown.
Other new-for-2018 stuff includes Light Purple & Vermillion lenses for Falcon Pro and Falcon Sport, Light Modified Brown & "Clear with AR Coating" lenses for all frames, and the following frame colors: Desert Sand, Forest Green, Frost White, Lavender, Sky Blue, and Grass Green.
RE Ranger is not a young company, but they are clearly agile and working to stay relevant to today's shooters.