New GatorZ 'Magnum Z' Glasses at SHOT Show Range Day
Russ Chastain 01.29.18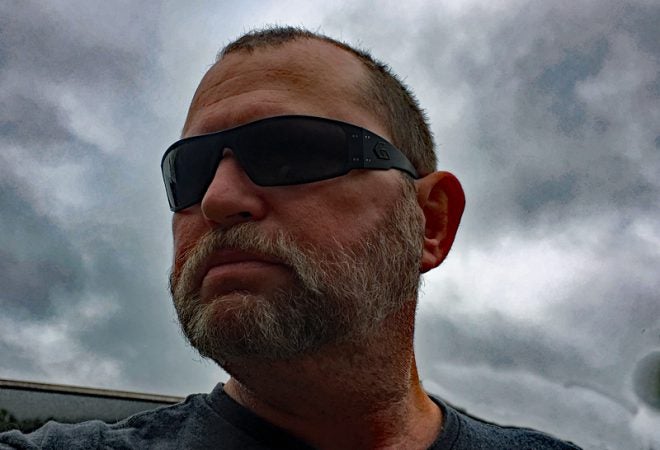 While at the 2018 SHOT Show Industry Day at the Range, I stopped by to visit with Rachel Anderson to learn more about them. GatorZ makes sunglasses of 7075 Billet Aircraft Aluminum right here in the good ol' USA. Their aluminum frames completely surround each polycarbonate lens. And their new Magnum Z model just made history by becoming the first-ever American-made aluminum sunglass to meet the ANSI Z87+ high-velocity impact rating.
'We are excited to have met the Z87+ standard for our Magnum Z sunglasses and providing consumers with the safety and security guaranteed to support an action-packed lifestyle,' said Andrew Fontes, Brand Manager at GATORZ Eyewear. 'It all started with the idea of developing the best sunglasses on the planet for military and law enforcement personnel, first-responders and action sports enthusiasts by using the highest-grade materials available. They've become a staple the elite seek out for their lightweight and durable frames, superior optics and we are confident in knowing they'll get the value they searched to find.'
About GATORZ Eyewear:
Headquartered in Carlsbad, California, GATORZ Eyewear is the preferred eyewear of U.S. Military Elite Special Force Groups, Law Enforcement personnel, Skydivers, functional fitness athletes, action sports fans and outdoor enthusiasts worldwide. This first of its kind, American made aluminum sunglass has become a staple of the communities it serves, with its lightweight, durable frames, superior optics, and high velocity impact.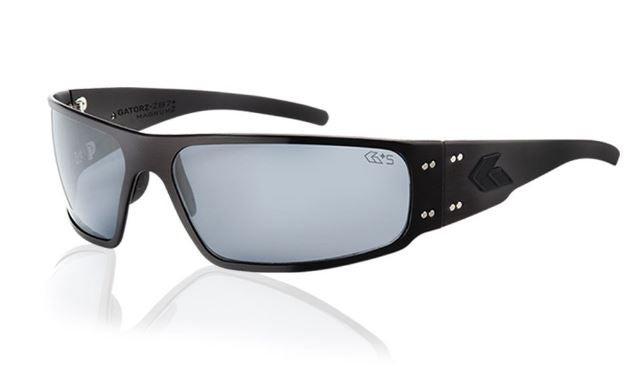 The nice thing about the aluminum frames is that you can bend them to fit. Mine were way too tight, and the ends of the temples pinched my skull like tremendous forceps. After a bit of stretching and straightening, they are much more comfortable, still with a secure fit.
Lens Specs
Truray Optics
100% UV Protection
Anti-scratch coating
Compression laser cut
Hyro/oleo coating on front
Anti-fog coating on back
ANSI Z87+ high-velocity impact rated
Frame Specs
Style: Magnum Z Tactical
7075 Billet Aircraft Aluminum
Stainless steel dual 5-barrel hinges (4 hinges total; 4 rivets per hinge)
Frame and nose piece can be bent to fit
Black metal G logo on temples
SHOP NOW