Nikon P-Tactical Spur Red Dot Scope at the 2018 SHOT Show
Rob Reed 01.30.18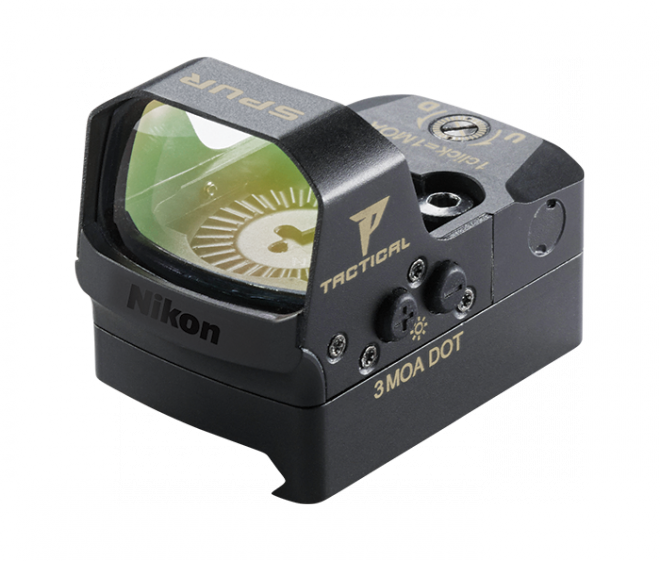 At the 2018 SHOT Show Nikon displayed their latest red dot reflex scope and gave a sneak peek to a tube style red dot that is still under development.
The Nikon P-Tactical Spur is a non-magnified reflex style red dot designed for use on both long guns and handguns.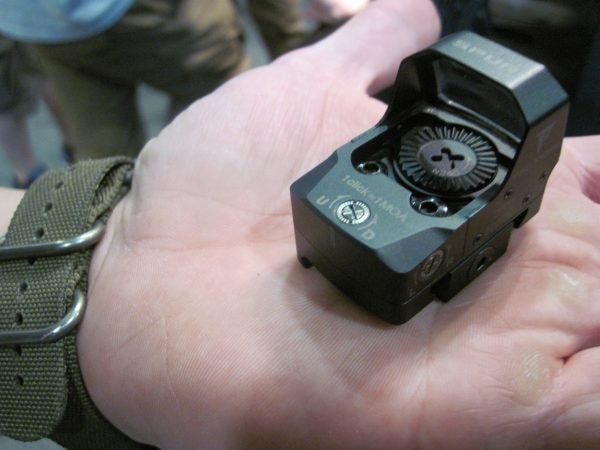 Nikon P-Tactical Spur specs
Magnification: 1x
Weight: 1.1 oz
Overall Length 1.1″
Finish: Matte
Dot: 3 MOA
Brightness: 10 settings (2 NV compatible)
Battery Life: 15,000 hours
The tube style red dot features a 2 MOA mount and comes with a Picatinny rail mount. This sight is not yet listed on the Nikon website so watch the video for more info on both sights.