Double Click Holsters Safe Carry Ranger Holster at the 2018 SHOT Show
Rob Reed 02.02.18

Texas based Double Click Holsters displayed their new SafeCarry Ranger Holster at the 2018 SHOT Show. This polymer (Kydex of Holstex) holster is designed to securely retain the pistol through both a tight fit and through the use of a variation of the old thumb break strap idea.
The Double Click SafeCarry Ranger Holster retails for $97.75 and is available for a variety of guns with options including open or closed ends, fixed or quick release belt loops and choice of color.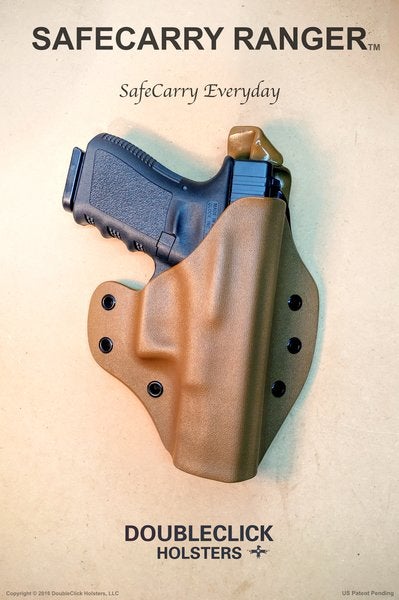 For more info on the Double Click Holsters SafeCarry Ranger watch this video from the 2018 SHOT Show.