Laser Shot Sim 17 at the 2018 SHOT Show
Rob Reed 02.02.18

The popularity of dry-fire trainers has increased as new technologies have been introduced to give shooters a more realistic dry-fire experience and improved feedback.
At the 2018 SHOT Show I got to handle the Laser Shot Simulations Sim 17 training pistol. The Sim 17 was designed from the ground up as a laser training pistol and offers features not found on similar competitor's products. These include a more "life like" trigger, working mag release and slide lock, a moveable slide, and the ability for the user to swap out from visible red or green lasers to an infrared laser. The MSRP of the Laser Shot Sim 17 is $399.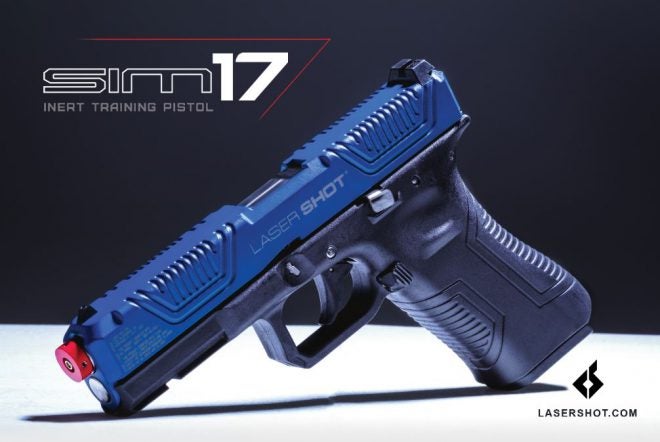 For more information on the Laser Shot Simulations Sim 17 watch the video from the 2018 SHOT Show.