Watch: Ideal Conceal "Cell Phone Derringer" Update 2-6-2018
Russ Chastain 02.07.18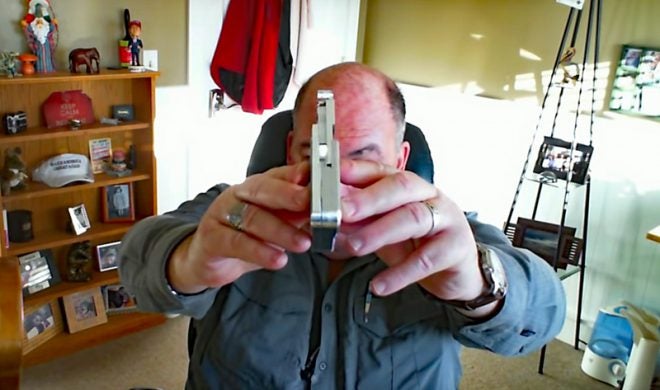 I recently had the pleasure of handling an example of an Ideal Conceal "cell phone pistol" at the 2018 SHOT Show, and reported about it here. And sadly, I had to report that delivery dates are still up in the air, after many delays.
A new video from company founder Kirk Kjellberg reveals that the cases provided by their chosen vendor turned out to be less-than-ideal. In fact, they don't even come close to meeting spec. So, they're still shopping around to CNC vendors in search of just the right fit.
Check out the video for more. And if you are an unsatisfied pre-orderer, Kirk makes it clear that he will not hesitate to refund your money if you're tired of waiting.
The delays are disappointing, but I have to say, I'm really looking forward to the day when I can fire one of these and call it my own.