Watch: Making Axes in 1965's Oakland, Maine
Russ Chastain 02.07.18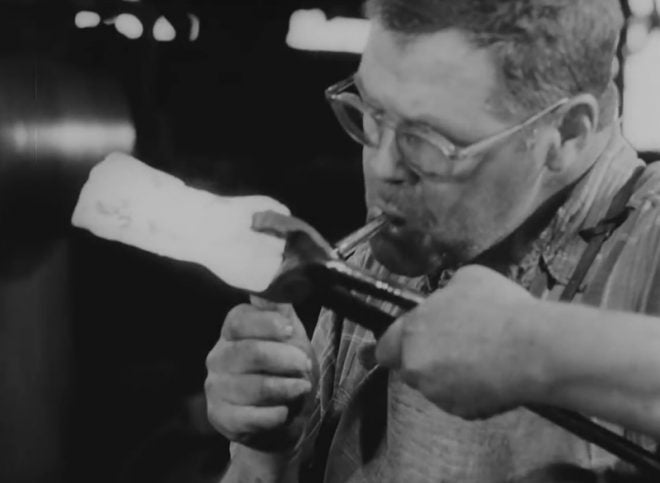 This short film is quite well done. It was made by a military man who had visited Oakland, Maine in 1960. He was interested in the local axe-making tradition, which was fading away even then. He revisited the site in 1964 to shoot a short documentary film about the two men of the Emerson Stevens axe shop. After final editing in 1965, it became the video below.
It's one of those great old black and white shorts which demonstrate the way things were done–and done well–by hand, back when it was economically feasible to do so.
One of the skilled hands in the shop was making $1.25 per hour doing this tough work; he planned to go to work at a large Connecticut mill, where he could make twice as much money "pushing a broom."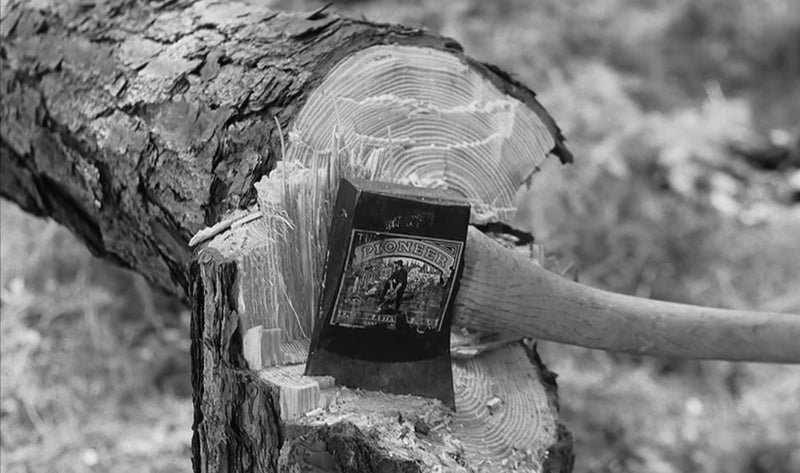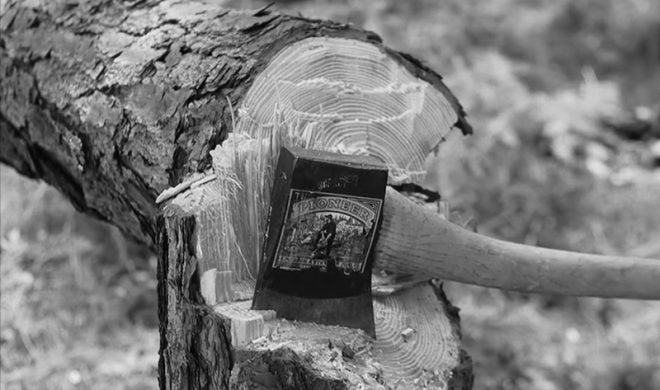 All hand-worked with no precision measurements; skilled eyes and hands determining the size and shape, as well as handle fitment.
Enjoy.