Gungenics New Cleaning Products at 2018 SHOT
Rob Reed 02.16.18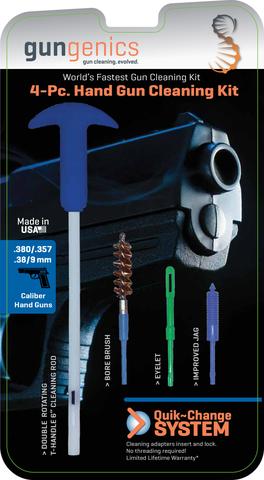 The Gungenics company sells a line of innovative gun cleaning products that offer several advantages over traditional cleaning rod systems.The Gungenics cleaning system features glass reinforced nylon rods, color coded adopters to quickly identify the appropriate calibers, and a recently patented quick release locking system.
At the 2018 SHOT Show the company demonstrated a prototype of their new Patch Master jag system that will be compatible both with the Gungenics products and traditional cleaning rods. The Patch Master was designed to offer true "two way" cleaning on both strokes of the cleaning rod.
The Gungenics Patch Master Four Piece Handgun System retails for $24.95 and the Patch Master will retail for $3.95.
For more info the Gungenics cleaning system and the new Patch Master jag watch the video from the 2018 SHOT Show.