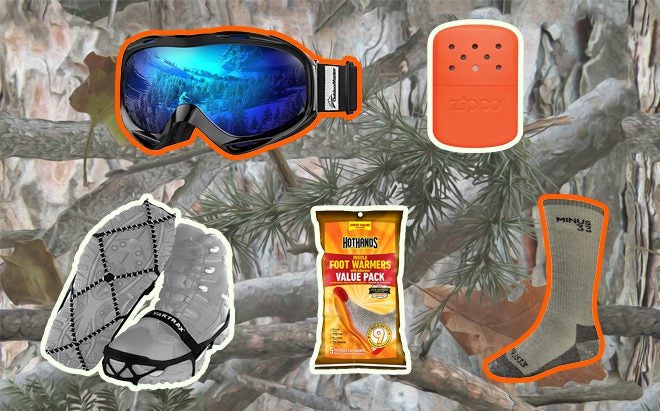 According to your Amazon purchases, January's brutally cold snap wasn't enough to keep you indoors. The most popular items among our readers included cold weather gear. In this post, we take a look at five of the bestselling outdoors items that helped you through the polar vortex. With another headed our way in February, it's a good time to stock up on these items if you somehow managed to survive the first round without them.
The bestselling outdoor item in January
This hand warmer uses a chemical reaction to produce up to 12 hours of radiant heat. As the Zippo name probably indicates, it runs on lighter fluid. Once activated, however, the burner does not stay lit. Durable and reusable, it produces a heat 10 times that of disposable models. Perhaps unsurprisingly, another item topping our list is a replacement burner for this catalytic warmer.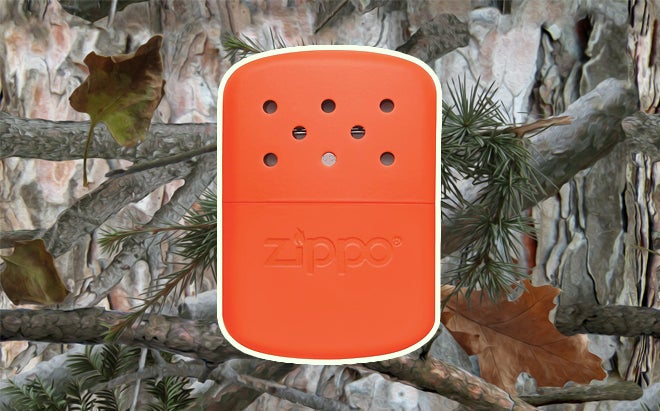 Zippo 12-hour hand warmer in blaze orange, $13, Amazon
SHOP NOW
Over-the-glasses goggles to help prevent frostbite
Leave no skin exposed should be everyone's motto when it's -18 or more out. This popular pair by OutdoorMaster is designed to fit over your glasses, making it ideal for outdoor work on cold winter days. The dual layer lens with 100 percent UV protection and an anti-fog coating on the inside make these better than other eyewear options. They come in a whole slew of colors that don't just suit individual style but also various light conditions (from sunny to overcast to night).
OutdoorMaster OTG Ski Goggles, $19.99, Amazon
SHOP NOW
To keep you on your feet in icy conditions
These spikeless traction cleats have a durable natural rubber frame and removable over-foot strap to ensure a snug fit on any size shoe. Made for safely walking, jogging or hiking on snowpack or icy terrain, they feature high-strength, abrasion-resistant 1.4 mm stainless steel coils that provide 360 degrees of traction.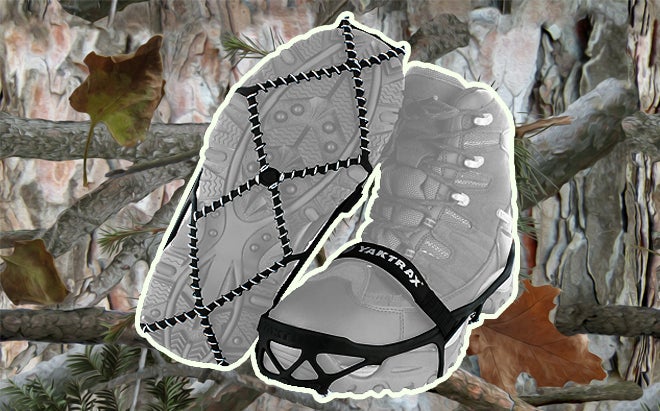 YakTrax Pro traction cleats, $30 $21.99 (price varies by size), Amazon
SHOP NOW
Readers' picks for most popular merino wool socks
Designed for maximum warmth in the harshest environments, these mountaineering socks have a cushioned bottom and are naturally antimicrobial and moisture-wicking. Part of Minus33's Expedition line, they're made of 82 percent merino wool, 10 percent polyester, 5 percent nylon and 3 percent spandex. And it's not just these socks that are selling: You've also been buying up Icebreaker Men's Hike Basic Medium Crew socks, which come with a lifetime guarantee and the same natural benefits of merino wool.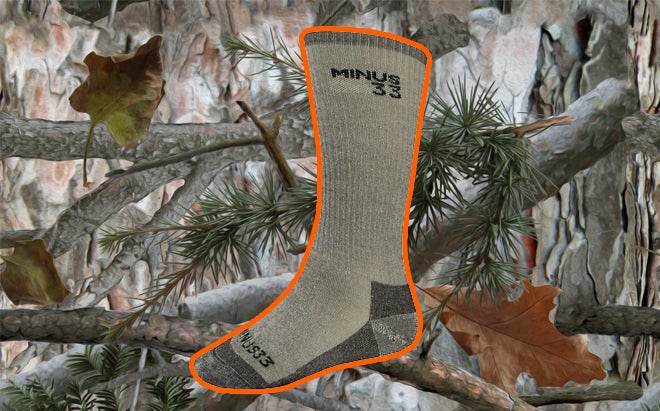 Minus33 Expedition Mountaineering merino wool socks, $18.99, Amazon
SHOP NOW
Because sometimes warm socks just don't cut it
Shake these single-use insoles to activate. These heat packs warm up in 15 to 30 minutes and last up to nine hours. While the adhesive bottom keeps them stuck in place while you're walking. If heat decreases, just expose them air and shake some more.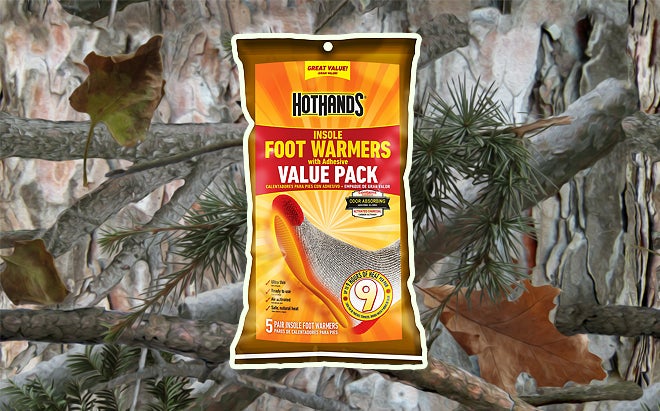 HotHands insole foot warmers with adhesive five-pair value pack, $12.99 $9.95, Amazon
---
SHOP NOW
Readers' Picks is a new series where we take a look at the most popular items being bought by you on Amazon. How do we do this? Some of our stories contain affiliate links, which means that if you click on them and then make purchases within the Amazon environment we may earn commission. We can also access reports through Amazon of the bestselling items by category. The products included in this list topped the outdoors group.
It's worth noting that affiliate partnerships do not influence editorial, which operates independently of our sales and marketing departments.
The WiseGuide team writes about things we think you'll like, introducing you to great products, services and special deals. Prices are accurate at the time of publishing. We'll update the links whenever possible, but please keep in mind that deals may expire and prices are subject to change. We may earn revenue from the products and services you buy. Follow WiseGuide on Twitter @WiseGuide_.