For Self-Defense Carry, First Figure Out What You Don't Know
Dr. John Woods 02.22.18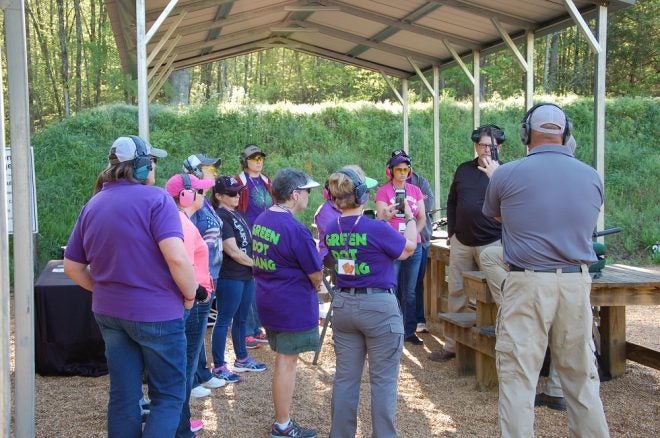 Sometimes we simply do not know what we do not know. This is termed Unconscious Incompetence. Perhaps we know, but we just simply choose to ignore it. Are there not times when you may elect to tackle a job, and then far into the failure of it, you finally shake your head in wonderment as to why you even ventured down that pathway? I count among these things electrical work, engine repair, and building things. What about you?
This terminology has also now crept its way into firearms training. There are actually range courses now taught trying to help shooters, wannabe shooters, preppers, survivalists, and those interested in personal protection, concealed carry, and defensive shooting. Help them do what? Well, realize that they may not be nearly as proficient a shooter or firearms handler as they probably think they are? Then comes the actual realization of the need for hands on training.
We all tend to fall into this classification at one level or another if we would only admit it. Some of you are pretty darn good shots with a handgun, perhaps a rifle and maybe even a shotgun, but I doubt seriously that all of you are all that good with all three. That's a pretty tall order especially for just the average person interested in prepping or survival or even just personal self-defense. How good a shot are you? Want to take an easy test to find out?
Take out your favorite self-defense handgun whatever it is. Now, find an isolated place out in the country, a trash dump, or deep in the woods where you won't be bothered. Plus, nobody will see the results but you. Staple up a 10-inch white paper picnic plate on a tree or post. Step back ten yards. Draw, then fire a complete cylinder or magazine into this plate as fast as you can. Count the hits. How did you do?
If half or more of the rounds from your handgun hit the pie plate, then you just might survive a personal attack or assault. But, and that is a huge "but," there will be no noise in the woods, no distractions, no family members or innocent bystanders, or a hundred other factors to take your focus off the intended target.
This is no official test, just a practical one. If you fail it or are not satisfied with your results, then you need more training, more shooting time, more experience. Only in that way can you dispel any unconscious incompetence that you may be insensitive to or you just ignore.