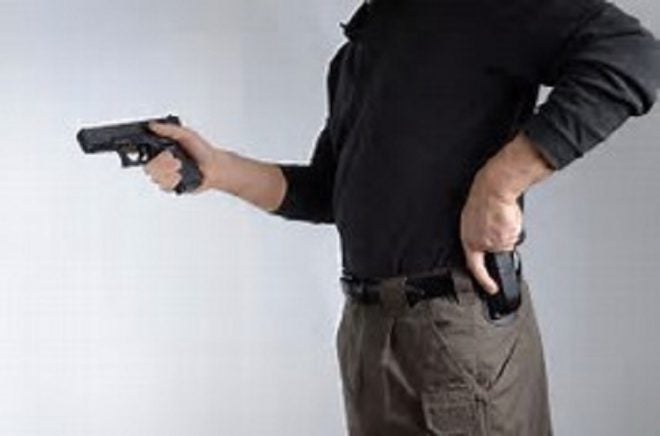 A lot of things in life seem pretty simple on paper, in discussion, or even on a demo YouTube video. I mean things like origami may seem easy that is until you actually cut out a piece of paper to try it. A whole lot of DIY's appear to be quite intuitive just before it try to accomplish it. Making quick pistol or AR magazine changes is one of those things.
With a sort of tongue in cheek approach I think, I recently read a good review on the tactics and strategies for learning and training to change out weapon magazines as quickly and efficiently as possible. I read into that as feasibly as possible. If you find yourself sort of mentally and physically crippled when it comes to smooth mag changes, then you may have SRD, or Slowing Reload Disorder.
Before you laugh outload and especially if you are a newcomer to shooting firearms that use drop out magazines (not clips), then run a few drills. Do this at home in the comfort and security of your home and do it with the mags and gun(s) unloaded to protect the innocent. Doing this in private at home will also save you some of the embarrassment of SRD symptoms.
There are likely several different ways to learn to change out magazines. To my way of thinking about it and consciously watching myself, initially the eyes are focused on the magazine well in the butt of the pistol grip, or the magazine housing in an AR's lower receiver as examples. It is just an autonomic action to look at what you are doing until you learn to do the task well enough that it becomes second nature.
As you manually drop an empty magazine, pull a fresh one, and begin the insertion into the firearm, you are looking at the process. Even then, under pressure, stress, or a time frame (such as being shot at) the process can go awry. You naturally try to "jam" the new magazine into the mag channel. Lots of things can happen. You miss the hole, you poke around until the insertion is made, then you slap it home or perhaps you forget to. Try and see. Try to make a fast mag change and learn what happens.
To avoid SRD then, train yourself to learn to find the magazine insertion point by a quick glance or with lots of practice the move becomes natural. This takes time and trials. Again, practice at home, then at the range under safe firing conditions. That's the cure for SRD.