Watch: Quick & Easy Fix for Stripped Gun Stock Screws
Russ Chastain 02.22.18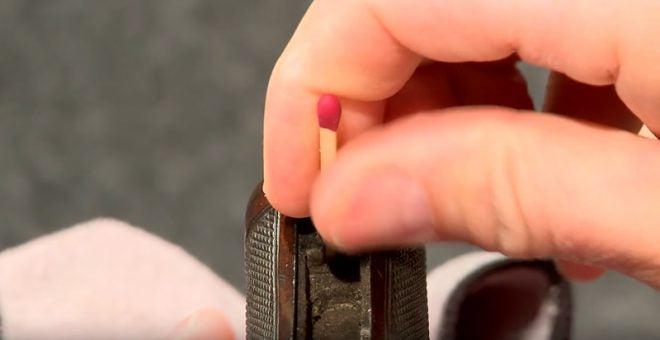 Stripped wood screws are a common problem when you're working on guns, especially older ones. The wood around the threads simply deteriorates over time, especially if the gun hasn't been well cared for.
This short video tells you in less than three minutes (not counting the short intro and info on the gun) how to easily fix that problem.
I confess that I've never gone to these lengths; my repair usually involves toothpicks and wood glue. As usual, Potterfield's method is clearly superior.
Keeping all screws original helps preserve a gun's value, so don't just look for a screw with larger threads; take the time to fix it properly.
As Larry likes to say in these videos, "That looks pretty good."