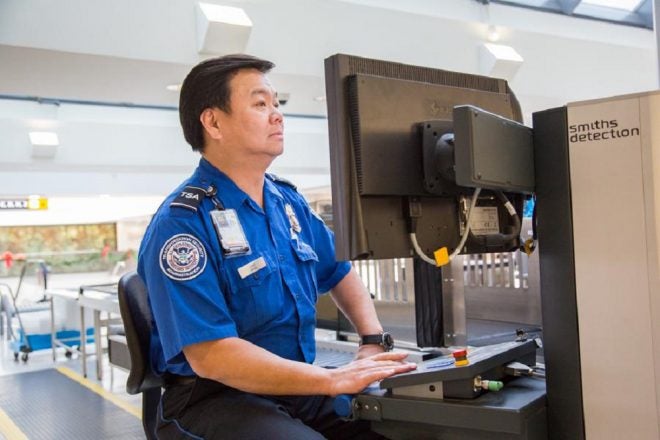 The ex-governor of Mississippi, Haley Barbour was busted by a Jackson-based TSA agent back in January for trying to board a commercial airline flight with a loaded handgun. Apparently a .38 Special, 5-shot revolver was screened by normal baggage processing at the airport when the handgun was discovered inside Barbour's briefcase.
Barbour, despite being an ex-governor and an attorney, did the right thing. He simply confessed to having forgotten the loaded gun was in his case. He commented that the TSA agents were friendly but professional in the incident. Barbour is willingly paying the $4000 fine and his gun was confiscated. I suspect he might be able to retrieve it later, but I am not certain about that process.
Barbour was not really "arrested" or detained at the airport. He signed some paperwork and was allowed to continue on his flight. Barbour was once the head of the Republican National Committee and is now a member of the swamp laden mire of lobbyists in Washington D.C. It could be that status helped process his quick release, but I gather from reports that he was treated just like any other citizen trying to board a flight with a firearm, however accidentally.
But apparently Barbour was not alone in this act. According to recent reports last year the TSA (Transportation Safety Administration) found a record 3,957 firearms at airport check-in stations. That was a 17 percent increase over the previous year.
Make those numbers real by the fact that of those nearly 4000 guns that tried to be brought aboard an airliner, 84 percent or 3,324 were loaded. That is amazing. There is no way to know of course the motivations of passengers trying to board with a firearm. Likely most were by sheer accident, but some may have been intentional. That is scary.
Without a doubt the TSA has a tough job trying to screen every passenger trying to board an airliner in America. In fact, last year alone, TSA agents screened some 771.5 million passengers at 440 airports. Now, let those stats soak in for a minute. Fines levied for this infraction can be upwards of $13,066 for each prohibited item. Ouch.
So, shooters, hunters, and others carrying guns on a trip. Make sure you follow all the TSA rules and those of the individual airlines. Don't take anything for granted, and don't be stupid. There are legal procedures for checking guns on airline flights, so just do it.