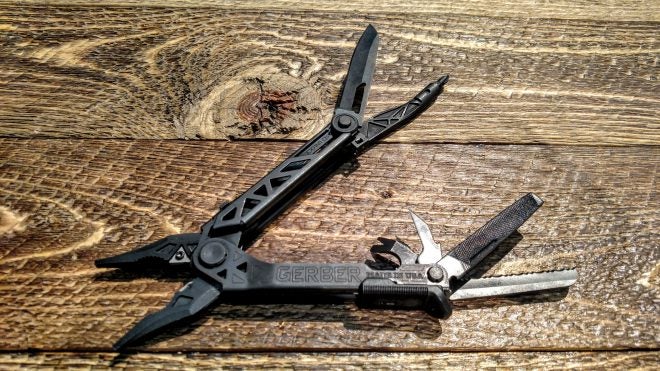 Gerber has always been known for producing affordable and quality-laced knives and tools for an array of consumers. From hunters to campers to tinkerers to outdoor enthusiasts, they offer a considerable amount of product for all types of people. Even with that being said, they still rolled into SHOT Show 2018 with lots of new product to tempt consumer's wallets with.
One of those new offerings is the Empower Series of automatic knives which is inspired by their field-proven Propel. This knife features a false edge spear point blade and the same rapid deployment and safety mechanisms present in the Propel. Some additional upside to this knife is the Armored Grip handle in 4 different patterns that is constructed from steel. This rigid strength ensures longevity and confident dexterity when carrying or using it. Your choice of photo-chemically etched, steel plate handles are as follows: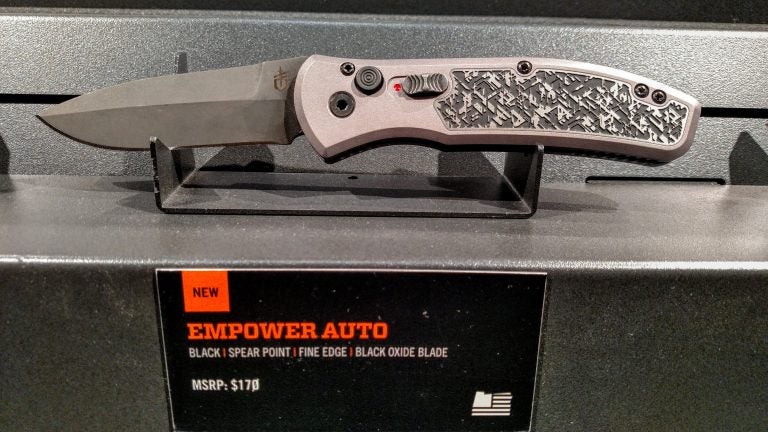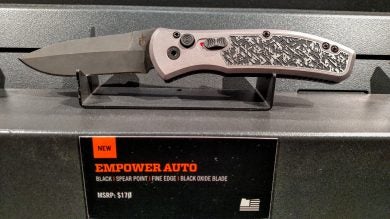 Black
Grey
Urban Blue
Black Stone
All of the different blade and handle color schemes retail out at the same price of $170 MSRP.
---
Some new multi-pliers that Gerber brought to SHOT Show came in the form of the new Truss and Suspension-NXT.
The Suspension-NXT boasts 15 unique tools in a thinner and lighter design than previous multi-pliers that easily clips onto the user's belt, pocket, pack or a multitude of other places. A few of the new functions built into the Suspension-NXT are a wire stripper, medium flathead driver, awl, file and a ruler. As always, the Suspension-NXT has spring-loaded jaws to make one handed manipulation much easier.
The MSRP of the Gerber Suspension-NXT is a very affordable $40.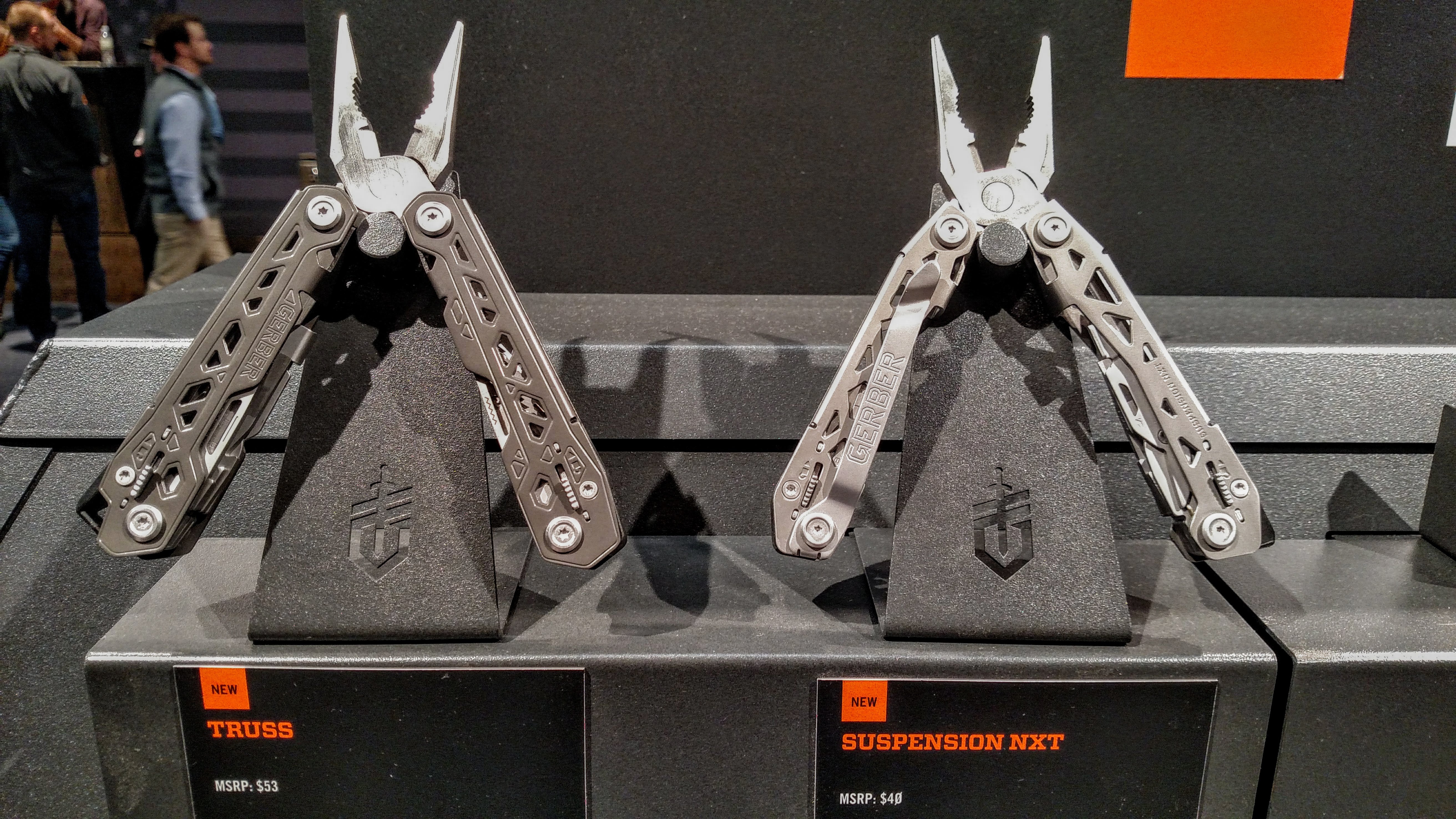 SHOP NOW

The Gerber Truss is another multi-plier released at SHOT Show with a host of valuable features at a very attainable price point. This heftier multi-plier has 17 tools built in and comes with a very slim sheath for carry and storage. Although it is slim, it still maintains strength through having a one-piece handle; not multiple metal pieces fashioned together.

Similar to the Suspension-NXT, this multi-plier is spring-loaded and has a wire stripper, medium flathead driver, awl, file and ruler for newer tools. This multi-plier is available at an MSRP of $53.
---
The final new multi-plier introduced this year by Gerber is their Center-Drive placing optimal leverage in the user's hand, but now in a black finish.
This extremely popular multi-plier has an MSRP of $146, and simply offers consumers the more discreet or flat color of black. With 16 different tools integrated into this model and the ability to flick open pieces with one hand, it is understandable why it has such a strong following.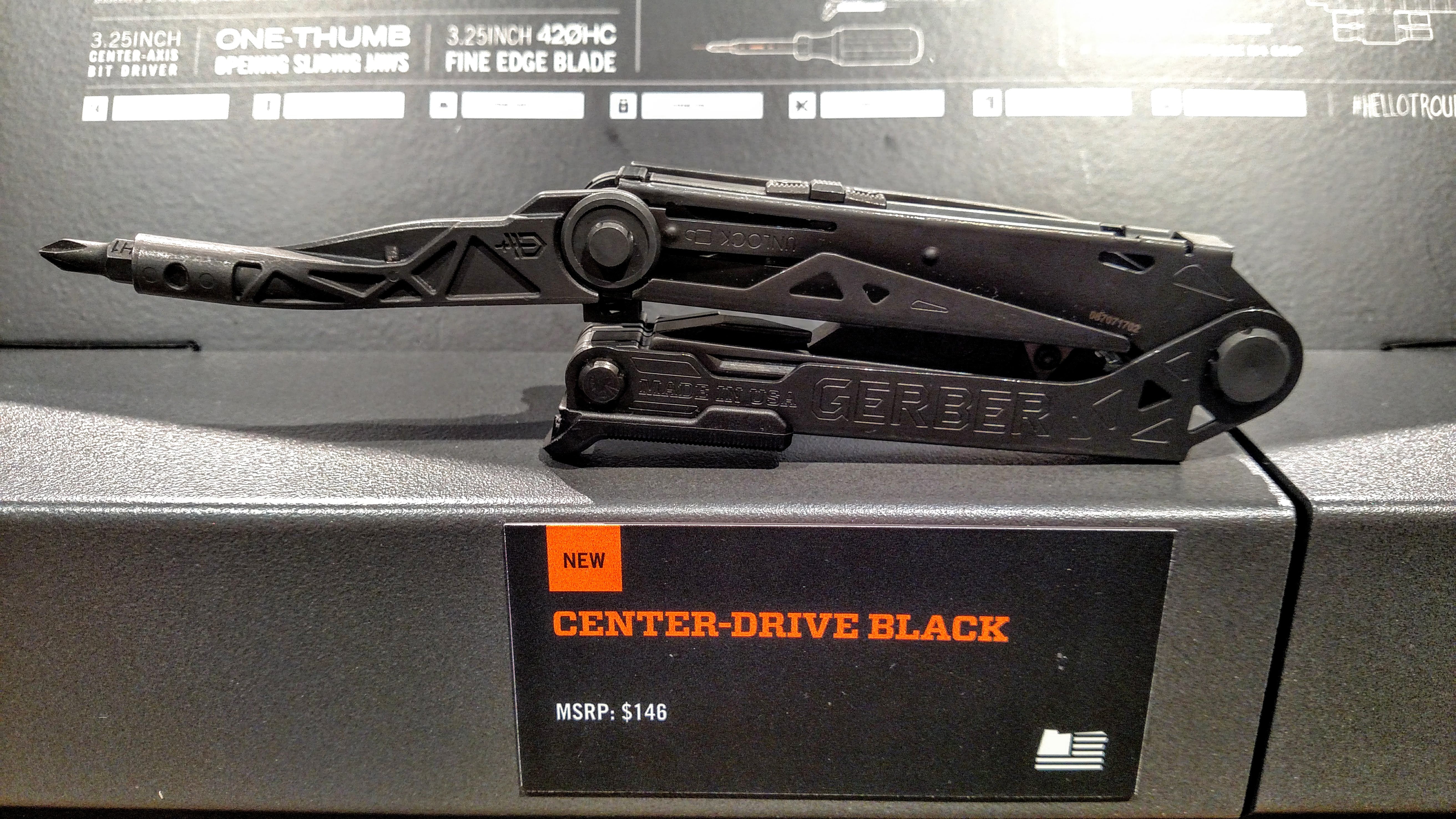 SHOP NOW