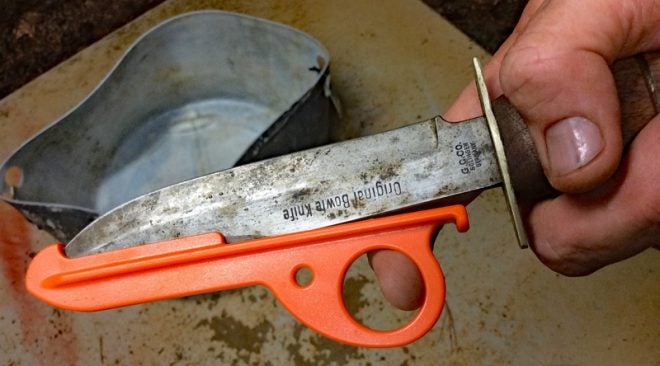 Any longtime reader of my reviews will know that I value simple products that work. Well, the Ultrec Gutting Guide is just that — a simple plastic tool to cover your knife's blade tip to prevent it from puncturing internal organs when you cut open an animal's abdominal cavity.
I first reported on this here, and when I finally got the chance to try it, I found the Gutting Guide to work quite well.
As you can see above, I tried the Gutting Guide with a large hunting blade; the old Bowie knife my late father re-handled years ago. Slip the blade into the Gutting Guide and use the finger loop to hold it in place on the knife.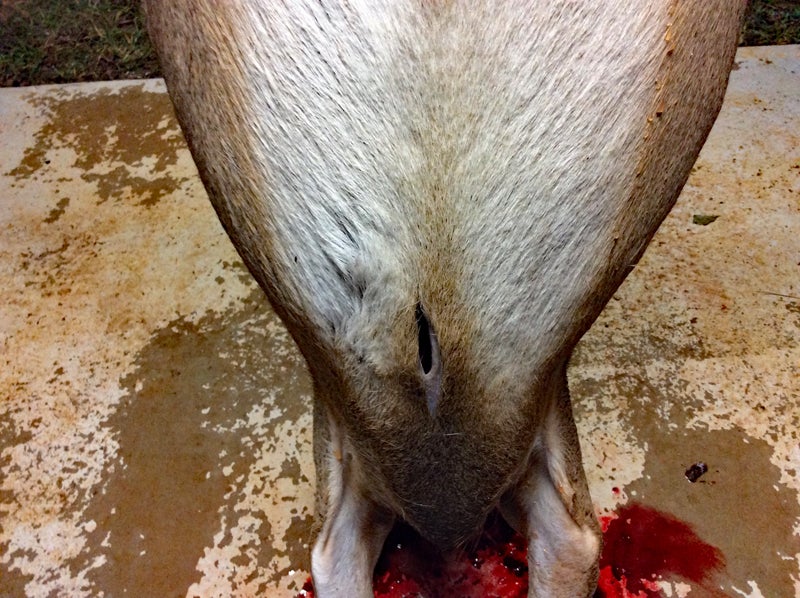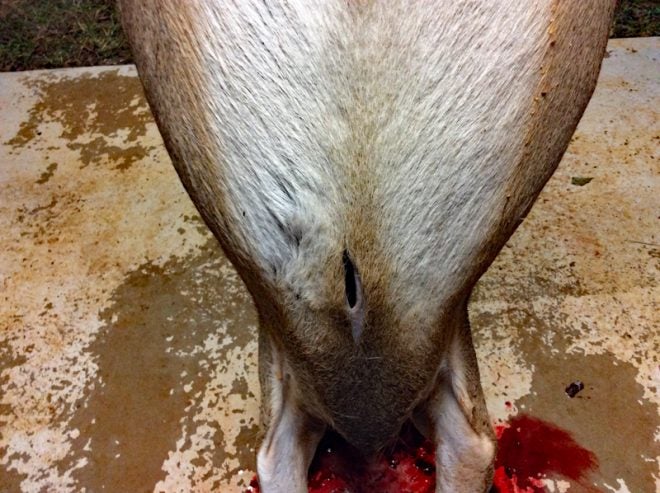 Before you use the Guide, though, you should make a small incision with your knife's tip. I gutted my deer while it was hanging in the skinning shed.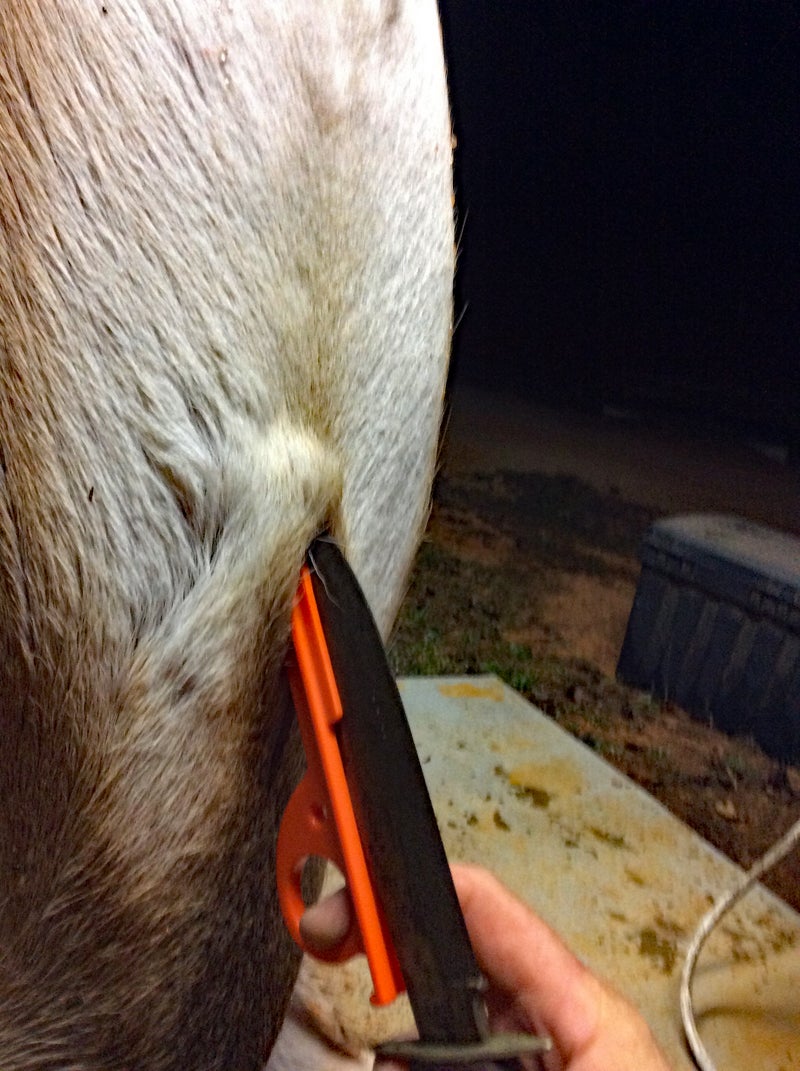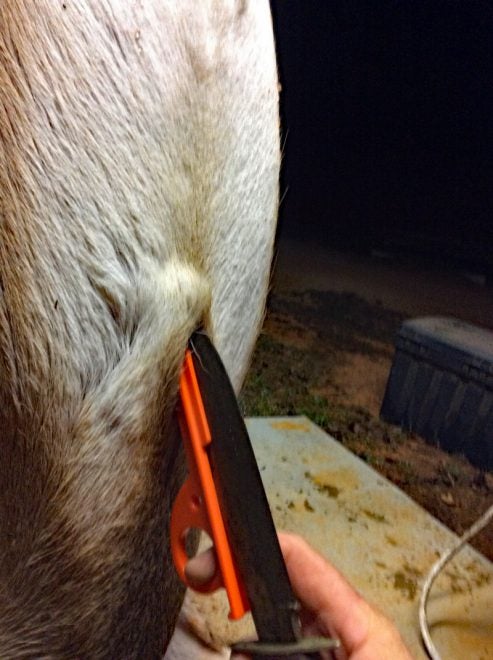 Then you insert the Gutting Guide into the incision, and "unzip" the critter's belly. The tip is protected, which prevents it from cutting open the stomach, intestines, bladder, etc.
Gut hooks often work well, but they can get clogged up and some of them will still tear open innards — and none of my favorite hunting knives have gut hooks. Besides that, they're ugly and difficult to sharpen.
The Gutting Guide really worked well for me, and I think I'll be keeping this handy little item in my hunt pack from now on. You can get your very own Gutting Guide here for $5.99. I've gutted dozens of deer and hogs in my time, and in my opinion it's well worth the cost.