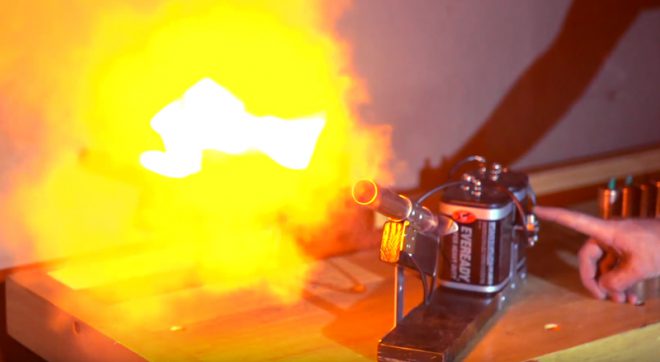 I suspect that most of us would like to have a cannon. I know I sure wouldn't mind it! Well, here's a how-to for whipping up your very own tiny maker of bangs.
It's quite a simple concept, but he takes it a bit farther by creating an assembly which accepts "cartridges," i.e. pre-loaded chambers, and fires them by electrically heating up a section of thin wire inside the cartridge head.
Some copper plumbing pipe and fittings, some lumber, some brackets, a switch, and a sacrificial hair dryer all play a part in this interesting little project for a homemade cannon.
Enjoy!