Watch: A Mysterious Pair of Experimental Pistols
Russ Chastain 02.27.18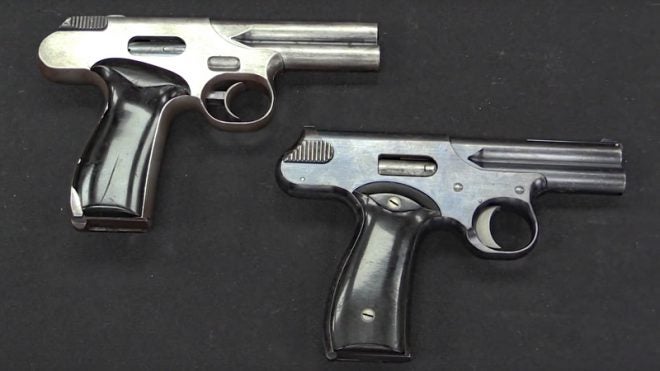 Here are a couple of odd and interesting old experimental handguns. Both were made by Iver Johnson and are covered by a 1909 patent.
Ian tells us both of the guns are chambered for 32 ACP, but the auction listings say otherwise. The info at Rock Island's website indicates that the blued one is 32 ACP, but the unfinished one is 380 ACP.
One has a weird sort of safety button, located on the left side of the frame just behind the trigger guard. This only works if you are firing it right-handed, and is really not a good idea if you ask me.
The unfinished pistol–most likely the earlier one–doesn't use screws to hold the grips in place. Instead, there was an unusual dovetail system.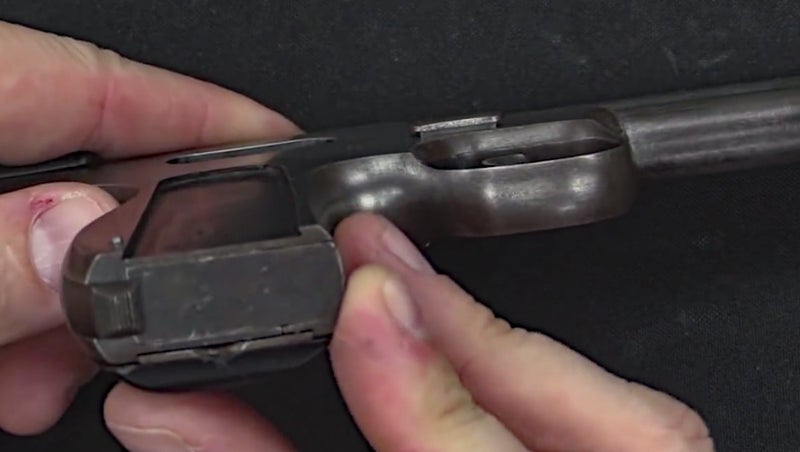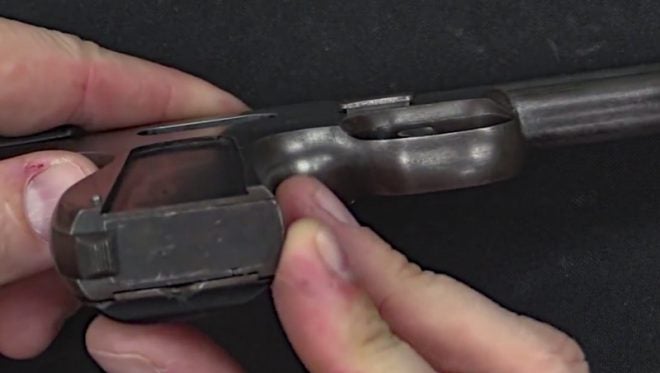 Odd-looking poppers, but they do look comfortable–and Ian says they fit his hands well. They sold for $2070 (non-blued) and $2300 (blued).
Enjoy.