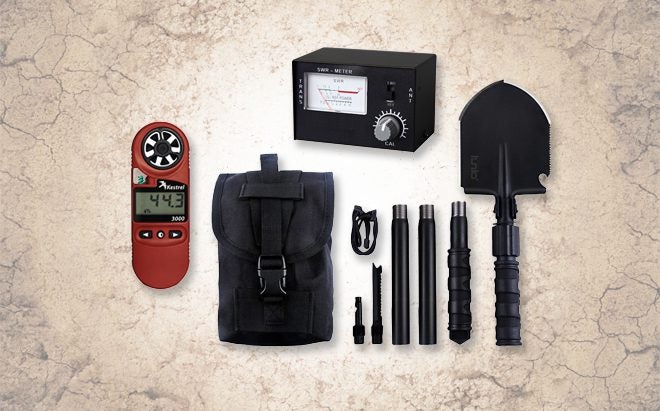 In this installment of Readers' Picks, we take a look at a few interesting items our readers have bought on Amazon recently. We want to know, what are you preparing for? Leave us a comment below to tell us about the ways you're using these outdoor goods.
Rugged handheld weather and heat index meter
This pocket wind meter by Kestrel features a large impeller with a responsive temperature sensor and temperature-corrected humidity chamber to measure heat stress index, relative humidity, dew point temperature, wind chill, wind speeds and temperature. Waterproof and drop-tested to military standards, it comes with a protective cover and neck lanyard and is on sale for 25 percent off right now. For use in agriculture, storm chasing, athletic training and more. What are you using it for?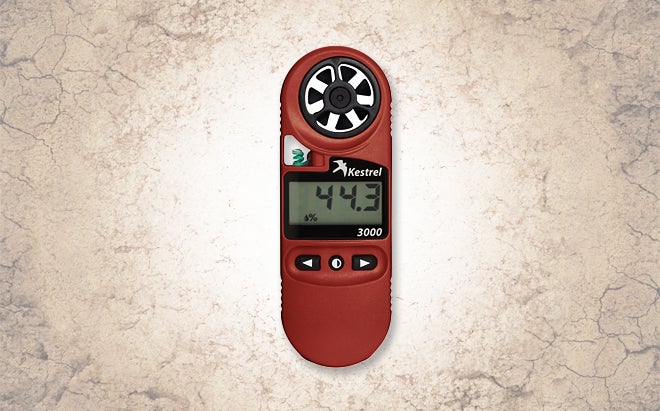 Kestrel 3000 pocket wind meter, $199 $149, Amazon
SHOP NOW
Military portable folding shovel and pickax with 11-in-1 army surplus multi-tool
Throw it in your bug out bag or keep this tool in your car, use it for hiking and camping. Made of high-carbon steel this 31-inch long shovel is the ultimate multi-tool; among its many uses, the shovel functions as a bottle opener, nail extractor, hex wrench, saw, and also converts into a pickaxe. Inside the rod is a whistle, flint/magnesium rod, fish knife and ice-ax. It has a sure-grip handle and hang rope. Use it to chisel, hoe, dig, chop or even as a shield. The entire tool weighs just 2.5 pounds and breaks down to fit in a tactical waist back with belt loop for hands-free carrying.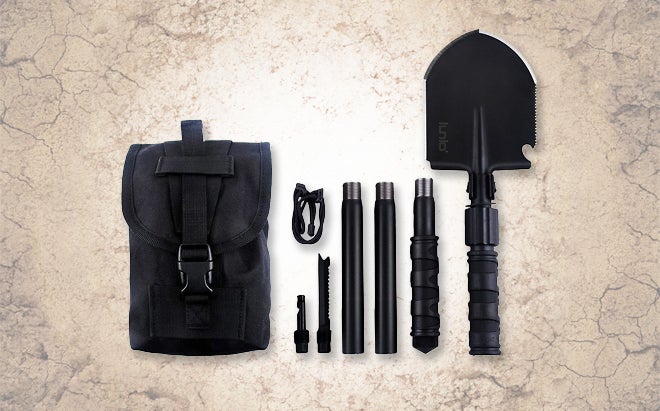 Iunio military portable folding shovel multi-tool, $33.99, Amazon
SHOP NOW
SWR test meter for CB radio antennas with coax jumper cable
This standing wave ratio 1:1 to 1:3, 52-ohm impedance test meter for CB radio frequency in 27 megahertz range features SO-239 input and output connectors in a heavy duty metal case. It comes with a three-foot CX-3-PL-PL black coax jumper cable.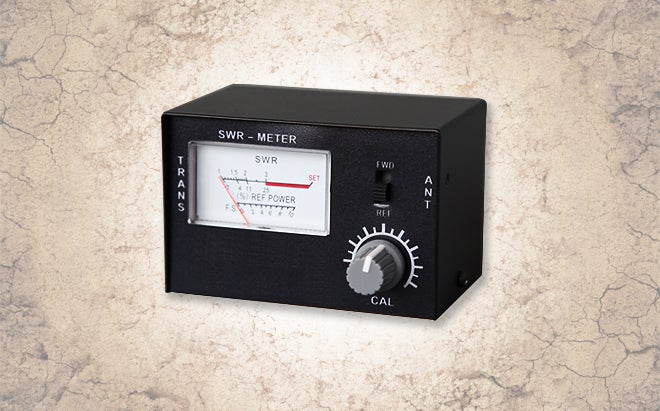 Workman SWR2T SWR meter with three-foot jumper cable, $20.17, Amazon
---
SHOP NOW
Readers' Picks
is a new series where we take a look at the most popular items being bought by you on Amazon. How do we do this? Some of our stories contain affiliate links, which means that if you click on them and then make purchases within the Amazon environment we may earn a commission. We can also access reports through Amazon of the bestselling items by category. The products included in this list were among those in the outdoors group. Please note: no identifying information is recorded or available to us through these Amazon reports.
The WiseGuide team writes about things we think you'll like, introducing you to great products, services and special deals. Prices are accurate at the time of publishing. We'll update the links whenever possible, but please keep in mind that deals may expire and prices are subject to change. We may earn revenue from the products and services you buy. Follow WiseGuide on Twitter @WiseGuide_.