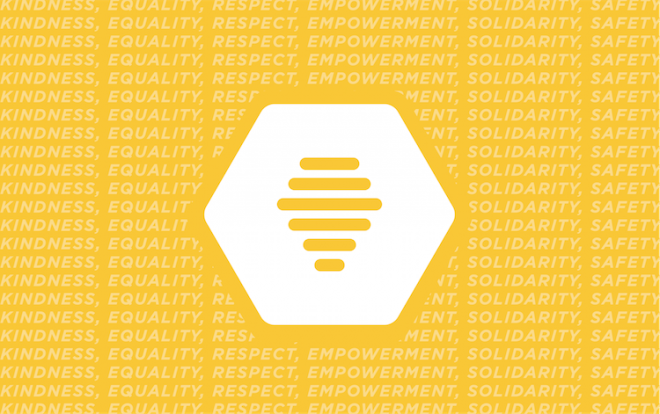 The social media site Bumble, or as it is more affectionately referred to as "The BeeHive," has taken a public stance against firearms. On March 5th, the BeeHive's HQ released this statement to the public in response to the recent events in the United States:
Bumble was founded with safety in mind. From the start, our mission has been to build a social network rooted in respect and kindness.

Online behavior can both mirror and predict how people treat each other in the real world. Bumble has a responsibility to our users and a larger goal to encourage accountability offline.

In the past, when we've had an opportunity to make our platform safer, we've taken action, banning hate speech and inappropriate sexual content from the Bumble app.

As mass shootings continue to devastate communities across the country, it's time to state unequivocally that gun violence is not in line with our values, nor do these weapons belong on Bumble.

From today on, we will begin the process of moderating all new and previously uploaded photos for the presence of guns.* Our terms and conditions will be updated to reflect this decision.

Bumble is also making a $100,000 donation to March For Our Lives, the organization founded by the brave young survivors of the Parkland tragedy. We stand with them, and join them in working towards a non-violent future.
If you are not familiar with Bumble, it is a conglomeration of blog articles, pop culture, memes and a common place to discuss relevant issues like the horrific incident in Parkland a few weeks ago.
While the statement and decision by Bumble HQ seems like they are painting the issue with a very broad brush (because they are), they did add an asterisk to their statement seen in the 2nd to last paragraph. The asterisk states this:
*This excludes users in military or law enforcement in uniform.
It is good to see they are at least understanding of the men and women who protect this country in varying capacities, but they still are making a staunch statement by filtering out all other presences of firearms.
I am a 31 year old, outdoor-enthusiast, gun-loving, right-leaning millennial and tend to believe I am pretty active on today's different social media outlets, but I do not use Bumble or have heard much about it.
So for all of our readers out there:
Do you use Bumble? Have friends that do? What do you make of this position they have taken?
We would love to hear your opinions on the topic in the comments below!