Springfield Armory Announces Professional 9mm with Behind-the-Scenes look at Custom Shop
AllOutdoor Staff 03.08.18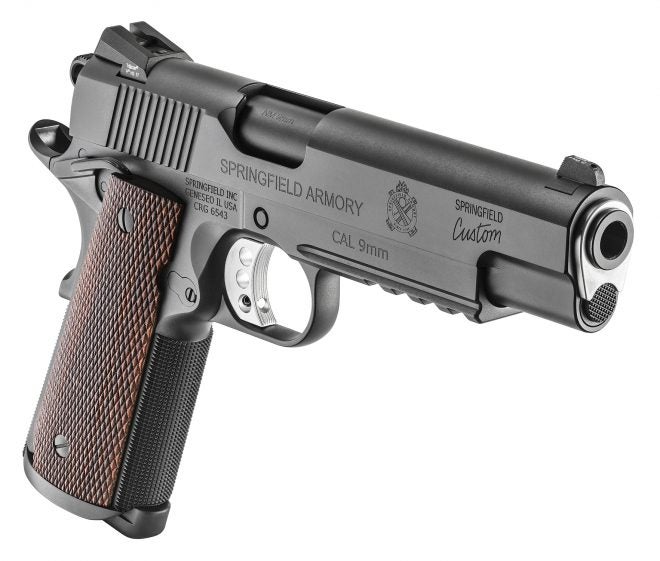 Springfield's new Custom Shop 9mm 1911 is out, and it's a beauty. Details, below, and check out the vid:
GENESEO, IL, March 8, 2018 – Springfield Armory announces the release of the Professional Model 1911 in 9mm with a new documentary-style video on its legendary Custom Shop.

The Springfield Armory line of custom 1911s are methodically built with a level of patience and precision that honors the tradition of the venerable pistol platform. The Custom Shop pistols are carefully hand-built by master Springfield Armory Pistolsmiths in the pursuit of creating the finest custom 1911s on the market.

Such fine attention to detail has earned Springfield Armory's Custom Shop the FBI's coveted Hostage Rescue Team (HRT) pistol contract with the Professional Model in .45ACP, and now available in 9mm.

Oftentimes these craftsmen rely on "feel," something that can't be duplicated by a machining process, and earned through many years of dedication to the platform.

"The Springfield Armory Custom Shop is a collection of over 200 years of experience trying to reach the absolute pinnacle of what custom 1911 gunsmithing is," says Springfield Armory Custom Shop Pistolsmith, Troy Schulz. "What we're ultimately aiming for is absolute perfection."

"I like it to look like a work of art, but I also want it to function like a work of art," explains Don Stogsdill, Team Leader of the Custom Shop with 25 years of experience at Springfield Armory.

Enjoy a detailed look behind-the-scenes of Springfield Armory's Custom Shop and its dedication to precision and excellence of craftsmanship: https://youtu.be/7HBwZahv4M4

To view Springfield Armory's lineup of full-house custom 1911s visit www.springfield-armory.com/custom/.