(IWA 2018) Walther PPQ Q4 & Q5 Match Combo
Dickson 03.13.18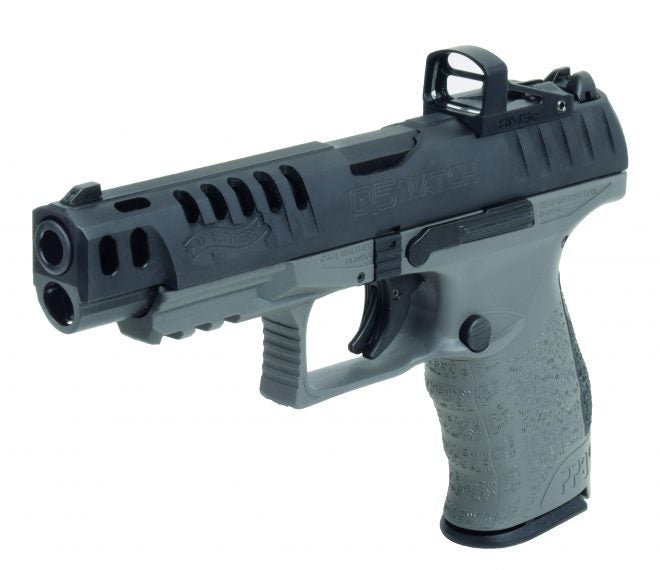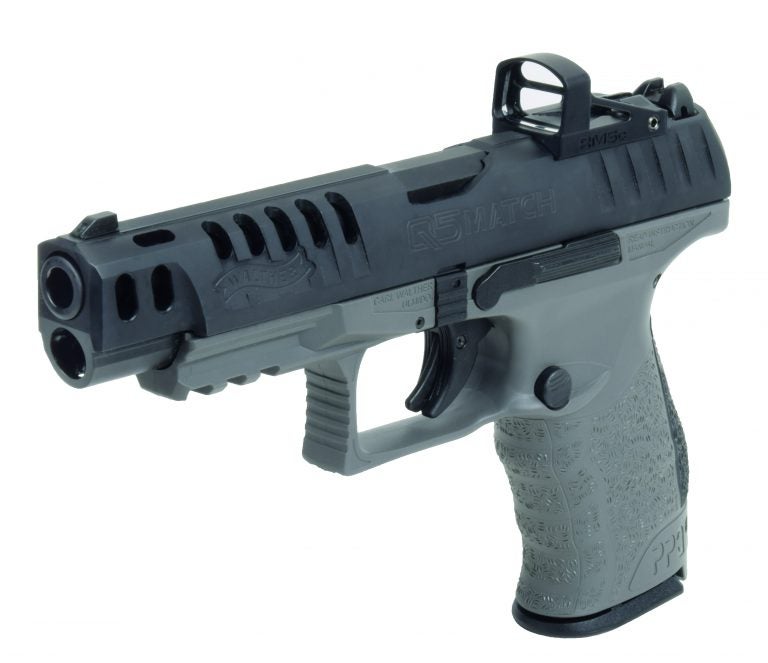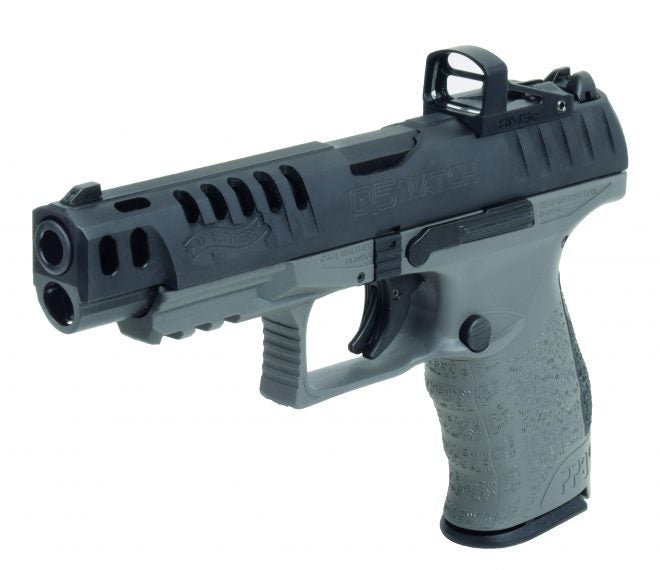 Walther have announced at IWA Outdoor Classic 2018 trade show in Nuremburg, Germany that they are introducing the PPQ M2 Q4 & Q5 Match 9mm that include a Shield Reflex Mini Sight (RMSc) red dot as a combo package. The red dot sight with a 4 MOA dot offers absolute co-witness as the sight mounts directly onto the slide, instead of a optic plate in-between, causing the sight to sit much lower. This means the shooter do not have to change his/her hand position compare to shooting with irons only. These models will have a grey color frames and black triggers.
These competition oriented pistols is an answer to the new handgun division – IPSC Production Optics that's becoming popular around the world.
These pistols will be available to order from dealers in June this year. Pricing was not disclosed but will be available in the near future.
You can see with the video below of the sight picture with the Shield RMS red dot sight.