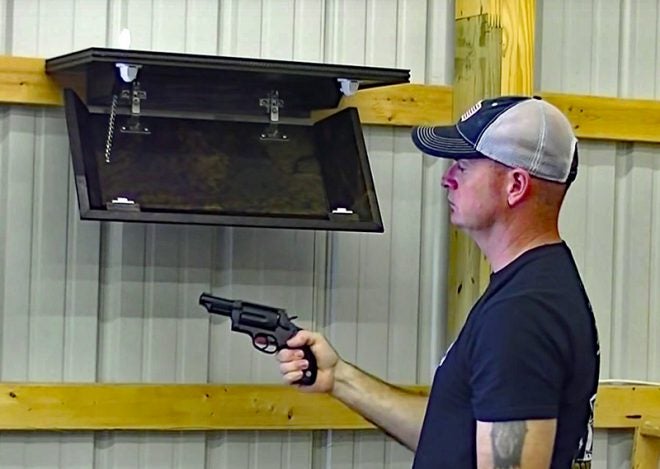 This video shows how to make a nice floating wall shelf with a hidden compartment inside. It makes a nice place to hide your bump stock–er, I mean important papers or extra keys! Yeah, that's it.
I enjoyed it more after I muted the music; your mileage may vary.
The latches are magnetic; he notes in the comments that he later determined that one latch was better than two.
Pretty good way to keep stuff hidden in plain sight.