.50cal Belt-Fed… From The Hip
Dickson 03.15.18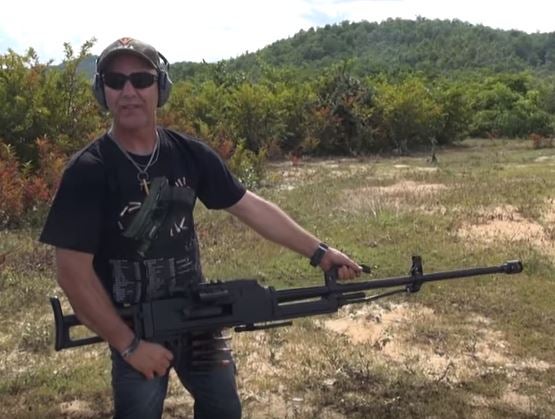 Steve Lee from Australia is famous for his country song "I Like Guns" music video on YouTube.
Due to the government restrictions in Australia of owning guns, he has traveled extensively to countries such as United States, Canada, Cambodia and Thailand to shoot guns, but more particularly machine guns and RPGs and he has documented his experience on his Youtube channel.
His most recent video is of him and his buddy shooting a Norinco W89 12.7x108mm belt-fed machine gun – from the hip.
Would you want to try that given the opportunity?