Traditions: Chasing Alabama's Eastern Tom
Ben Cole 03.27.18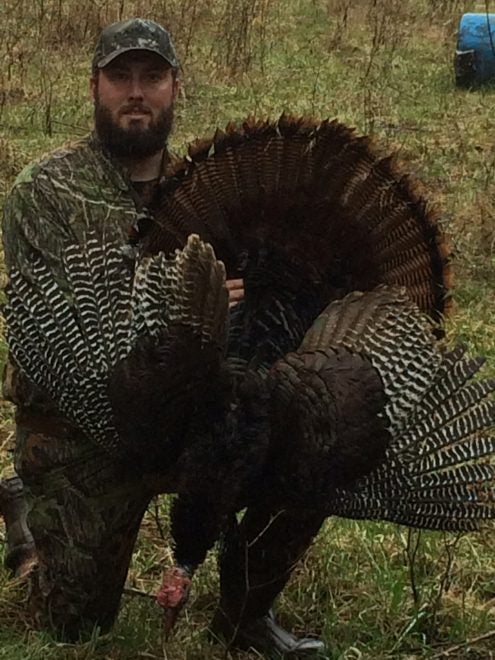 As spring approaches and Waterfowl season comes to a close, I can be found scaling the Alabama mountainsides chasing the elusive eastern tom. My passion for turkey hunting began several years ago when my dear friend Chase Handley invited me out for my first hunt. Over the years he and I have been very successful and unsuccessful while hunting together. Despite the outcome of the hunt, the fellowship is incomparable to anything else.
It all began on a warm spring morning in Jackson county AL, the morning air was brisk and very enjoyable. With sunrise approaching the woods light up with gobbles ringing out across the mountain side. Being new to turkey hunting I had no clue what to expect, but none the less I was excited. These birds hammered throughout the early hours of the morning, which is a sound that gives me chills to this day. As the morning progressed we couldn't manage to get a mature Tom to present itssef for a clean shot. We had walked about seven miles by lunch. With an empty truck bed we headed back for a quick lunch, to replinish our depleted energy supply. At one o'clock we headed back with high hopes of harvesting my first bird.
Sitting under and old elevated shooting house, Chase would periodically Yelp. I couldn't help but think that we were going to be skunked. However it wasn't long before a flock of jakes made their way into the food plot. As they fed closer and closer, my heart began beating so hard I had to take some deep breathes to steady my gun. I can remember Chase saying "just wait,they will get closer." What seemed like an eternity, was only a few minutes in reality. Once they were in range he whispered "take the shot when you're ready." Without hesitation I removed the safety and delivered a perfect head shot to a beautiful bird!! All the excited was released and I pranced all the way to the truck as if I had won the super bowl!
I am forever greatful for the time Chase has spent teaching me how to hunt the ole elusive tom. Turkey hunting, in my book, is simply one of the most rewarding adventures I've ever been involved in. It takes patiences and perseverance to fool these birds. Over the years I have gained a lot of knowledge from watching Chase work birds in many different situations, but the best knowledge while turkey hunting is when to quit calling.