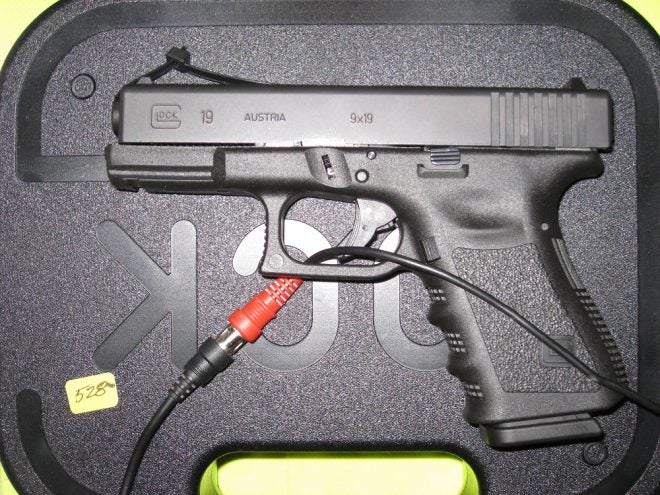 Glock, Glock, Glock. Yeah, I know, they are everywhere. Look, it's a bird, no it's a plane, nope, hey, it's not Superman, it's a… Glock. Tongue in cheek aside, what is up with these Glock pistols? Well, pure and simple, they are just downright popular and for a number of darn good reasons. Originated in Austria by founder Gaston Glock, they are now made in America in Georgia.
Glock celebrated its 30th Anniversary of coming to America in 2016. They started in America with the Model 17 in 1986. Today, over 65 percent of law enforcement agencies in the United States are using Glock pistols in LE service. Over 50 elite military units all over the world are using Glock pistols.
Additionally millions of private gun owners have chosen Glock pistols for personal protection, home defense, informal and target shooting. Glock handguns are also a top choice by female pistol shooters as well and for personal self-defense protection plus concealed carry.
If I counted right, Glock manufactures 27 different models of semi-auto pistols in standard, compact, subcompact, subcompact slimline, competition, and long slide models. Calibers include the 9mm, .40 S&W, 10mm, .45 ACP, .45 GAP, .380 ACP, and the .357. Today, Glocks are into Generation 5 models, but some shooters still prefer Gen 3 features. When you buy a Glock, be sure you know the features of both and buy what suits your needs best.
With so many models to choose from in so many different configurations, features and calibers it is hard to pick one. However, if you ask around, the ubiquitous Model 19 seems to be a top choice. All other considerations in mind, the 19 fits a lot of shooters in both overall size of the pistol, grip, handling and shooting comfort. Also the Model 19 is chambered for the very popular 9mm cartridge. For reference, the Model 19 is the compact version of the Model 17.
Some 40,000 NYPD officers use the Model 19, which is quite an endorsement. The 19 has a 4.01 inch barrel with an overall length of 7.28 inches. The pistol weighs 23.65 ounces. With a fully loaded magazine of 15 rounds the gun weighs 30.18 ounces. The Gen 5 version has been ungraded or enhanced depending on what you like or want in a pistol. It retails for $559.99. The 19 Gen 4 retails for $649. The G19 Gen 3 goes for $599. Prices fluctuate a lot.
Glock pistols are just extremely popular. They are because they are easy to shoot, comfortable to handle, and powerful enough for self-defense, police, or military action.