Colt Canada SA15.7 & SA20 Collector Series Photo Gallery
Dickson 04.16.18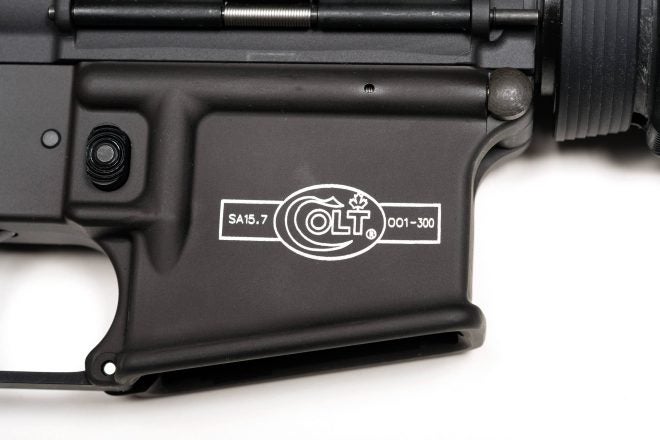 Last month we reported that Colt Canada showcased their SA15.7 & SA20 Collectors Edition rifles at a trade show in Canada. Now we have high resolution photos of these beauties.
Notice the barrel profile on the SA15.7. It's actually a sleeve called Simon Sleeve, is slipped over the end of the barrel and is retained by the compensator and its crush washer. It is there for mounting bayonet and M203A1 40mm grenade launcher.
They also come with unique plastic furniture that are tested at -60 degrees Celsius (-76 degrees Farenheit). It's somewhat necessary as Canadian troops may have to fight and survive in frigid winter in the North. The actual Canadian military C7 and C8 come with green furniture but the civilian versions seen here are in black instead.
Various Canadian dealers are already taking pre-orders on rifles with a retail price of $1999 CAD (approx. $1599 USD) each. Deliveries to dealers are expected to begin in May.
Given if there's an opportunity to buy these outside of Canada, will you buy these over a Colt USA LE6920? Let us know in the comments below.