Watch: The Original Modular Weapon System? (Stoner 63A)
Russ Chastain 04.17.18

Designed by Eugene Stoner after he left Armalite, the 63 took an interesting approach to military firearms design. It offered a lightweight modular system that could be belt-fed (or not). The one in this video is one of the rarer versions, dubbed the Automatic Rifle, and was built by Knight's Armament Company.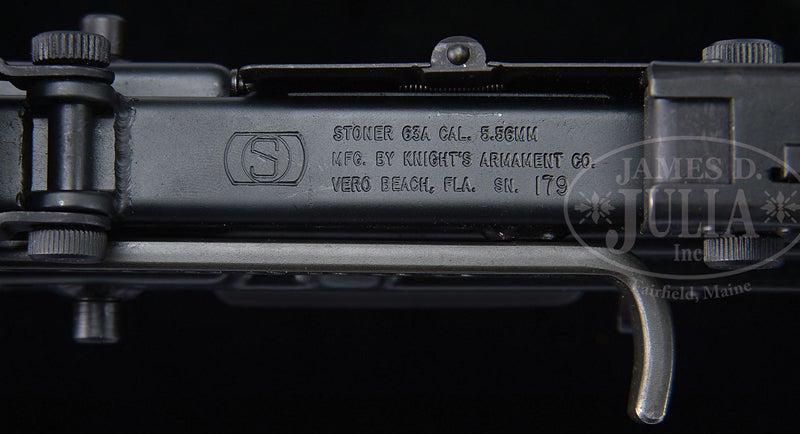 About the biggest flaw in this design seems to be its lack of durability in the face of abuse and/or mishandling. Per Ian McCollum:
Ultimately, the Stoner system was able to achieve its remarkably light weight be sacrificing durability. The weapon was engineered extremely well and was not a danger to itself (like, for example, the FG-42), but it was prone to damage when mishandled by the average grunt. This would limit its application to elite units like the SEALs, who were willing to devote the necessary care to the maintenance and operation of the guns in exchange for the excellent handling characteristics it offered.
Ian teaches us a new term in this video: "Non-disassemblable."  He also says this gun is full-auto-only, which is odd since the side control clearly says "AUTO" and "SEMI."
The one in this video sold for a whopping $69,000.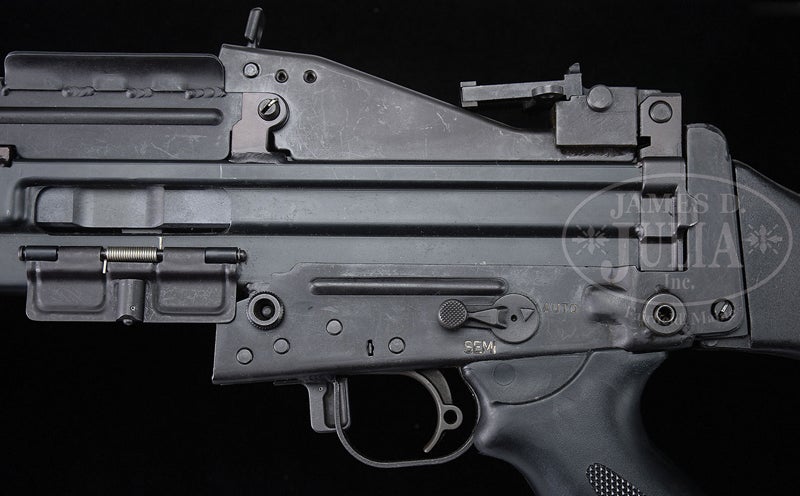 The Stoner 63A was used in Vietnam and was well-respected by the folks who did.