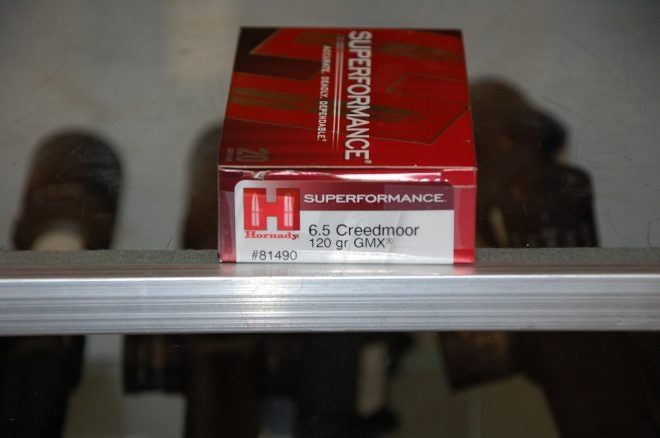 Usually when a new cartridge development hits the mainstream of consumer use there is a huge dust up, then it all settles down after a while. In the case of the yet still somewhat unknown 6.5 Creedmoor, it is just about set to launch its second round of momentum. This is mainly due to its discovery by hunters of its true effectiveness in the game fields.
The 6.5 Creedmoor has well proven itself on the target range bench tables as a precision round. It has over taken the long range rifle match scene by storm. Despite the long line of failures of the 6.5 nomenclature rounds in America, the Creedmoor version has not only survived it seems, but is being touted as one of the best new slices of white bread to come along in a long time.
As good as it is off the bench, it is really carving out its reputation for hunting. That simply is a matter of numbers. There are a lot more hunters than benchrest shooters. Every hunting season more hunters are afield with their new rifles in 6.5 Creedmoor, and the enthusiasm is being fed by more and more rifle makers adding the 6.5 to their lineups. That and a whole host of new ammunition offerings as well specifically engineered for hunting success.
How did all this come about? It's an interesting history worth studying. The short story is a conversation between a high power rifle champion shooter named DeMille and an ammunition expert named Emary at Hornady Ammunition. That was back in 2005 reportedly at the Camp Perry National Matches in Ohio. Out of those discussions came the 6.5 Creedmoor. The Creedmoor name was chosen from the location in New York of the first national rifle matches. So, then, the rest is history, but which is still in the making.
Hornady introduced its first 6.5 Creedmoor loadings at the 2007 SHOT Show. From that with a story akin to the "little engine that could", the 6.5 has made it up over the first hill climb to the summit and beyond. Now it seems all the ammo companies are on the 6.5 brand wagon, as are the rifle makers as mentioned.
Popular hunting loads for the 6.5 sport 120 or 140 grain A-Max bullets or others that are proving themselves way beyond expectations on wild game from America to Africa. Few would believe or accept that a mere 120 grain bullet would be so devastating on suitable game, but it has already proven itself. Now hunters are rapidly writing the rest of the chapters in the 6.5 Creedmoor book.