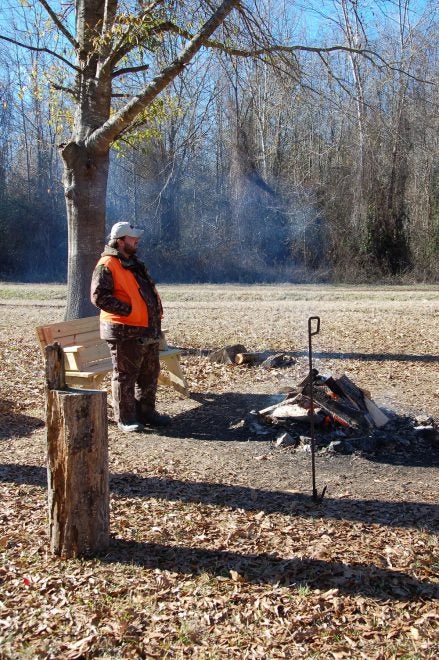 As a prepper or survivalist, if you are forced or choose to bug out to an isolated location, fire will be an important component of SHTF life. Fire is not only essential for cooking, warmth, and even protection from outside approaches, but there is also a psychological comfort factor that cannot be diminished in value.
The question is should a campfire be stoked and maintained 100 percent of the time or should it be laid by or banked overnight? Should a fire being allowed to lay in coals during the day when its immediate use might not be needed? If you decide to bank it, what are the best ways to keep the fire alive, but not flaming up?
Undoubtedly, there are some downsides to considering maintaining a live fire. If it smokes, which is nearly inevitable, then it could be spotted by roving or prying eyes. That is a real risk. While a fire could keep unwanted wildlife away from the camp, it could serve to invite unwanted threats. Only you can assess your own situation in these terms.
Having experienced this firsthand, keeping a fire burning even all night is quite a chore. Somebody has to be assigned to adding burn fodder to the fire regularly to keep it aflame. Know that this burns up a lot of valuable resources as well as time. If your available firewood stocks are limited, then banking a fire for periods of time may be a good strategy.
Banking a fire simply means it is allowed to burn down from a blaze, but the hot coals are left to keep the fire base active. If there is a need to reignite the fire, then raking the coals over to add kindling or other materials should easily restart the fire.
First, a good campfire is made by having the burning center down in a dug pit however shallow, or a tall stack of bricks or rocks is used around the perimeter of the fire to block wind. To bank the fire, let it burn down, then pull aside the last of the active burning logs or tinder. Consider putting these partially burned materials aside, saving it for helping to restart the fire later.
Cover the glowing coals with ash completely. Use as much of this material as available around the fire to blanket the coals. With a good cover, the coals should remain heated for a considerable time. Trial and error is often the process to keep the fire banked. When needed, lightly stir the coals and add new tinder.