TacStar's Carbon Fiber Mag Extensions for Mossberg, Benelli
Rachel 05.24.18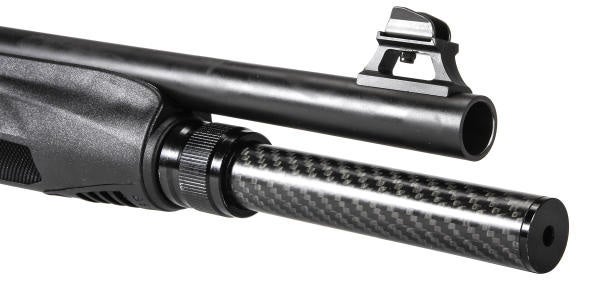 Tacstar recently unveiled it's new carbon fiber mag extentions for Mossberg and Benelli shotguns. According to Tacstar, the carbon fiber mag extensions are 4x lighter than steel extension tubes.
These extensions are about four times lighter than traditional steel tubes; however, they are much stronger," TacStar said in a news release. "The carbon fiber offers durability and toughness to go along with lightweight, making it the perfect material for extension tubes.
Carbon fiber is traditionally known for it's strength, durability, and lightweight enhancements, specifically in the firearms industry during recent years. Many manufacturers in the firearms industry have introduced handguards, pistol grips, and other accessories for the AR-15 platform. Carbon fiber-wrapped barrels have been very popular for both AR-15, AR-10 markets as well as bolt actions.
The lighter weight tubes will assist in hunting, home defense, and even at the range. Lightweight firearms are typically easier to hold for longer periods of time as well as making the function of the gun easier for some to handle.
Adding an additional two to five rounds for overall capacity, the extensions have a high visibility follower and are machines from solid aluminum. The carbon fiber mag extensions are currently available through Lyman with an MSRP of $79.