Federal Premium's Sierra MatchKing 224 Valkyrie
Rachel 05.25.18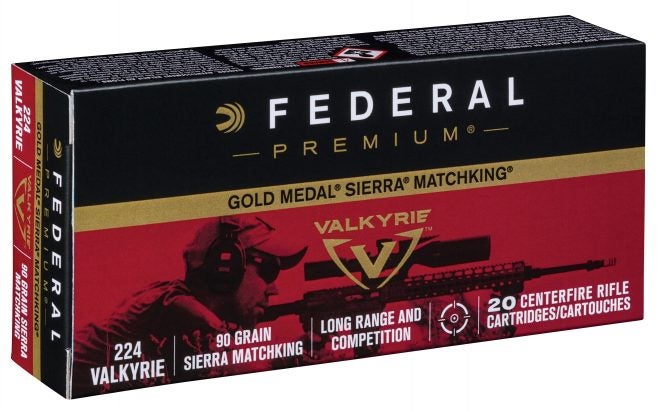 Federal Premium gives long-distance shooters yet another reason to love their Sierra Matchking line. Enter the new 90 grain Gold Medal 224 Valkyrie. The boat tail design (boat-shaped in the front, tapered at the back) means it'll shoot farther with more stability, leading to a more accurate shot. Bench rest shooters will truly benefit from the cartridge design when coupled with the Gold Medal primers.
About the .224 Valkyrie
The Valkyrie was already a popular caliber after it's introduction by Federal recently, mainly for it's ability to remain supersonic velocity at over 1,300 yards using 24″ barrels with a 1:7 twist on the AR-15 platform. Only the 6.5 Grendel round came close to the same numbers with supersonic velocities to 1,100 yards and subsonic out to 800 yards.
However, add in reduced recoil compared to other ammunition with the same abilities and the fact that any existing AR-15 lower with multi-caliber capabilities can be modified to accept a Valkyrie upper and Federal Premium has a winner on their hands.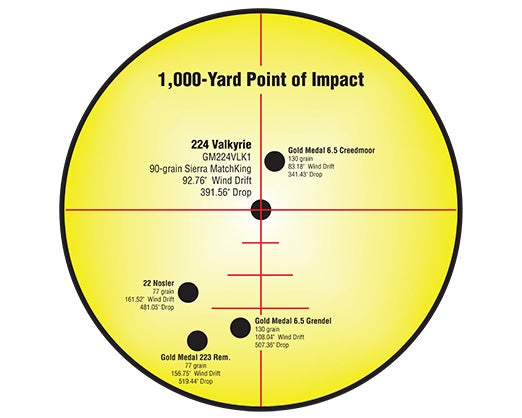 Here's Federal's comparison video between the .224 Valkyrie, .22 Nosler, and .223 Remington: https://youtu.be/EeMpd2qAY94
Features & Benefits According to Federal Premium:
• All-new cartridge produces the least wind drift and drop in its class
• Supersonic past 1,300 yards
• Significantly less recoil than other cartridges with comparable ballistics
• Better ballistic performance than any other MSR 15 cartridge
• Superb accuracy and extreme long-range performance in bolt-action rifles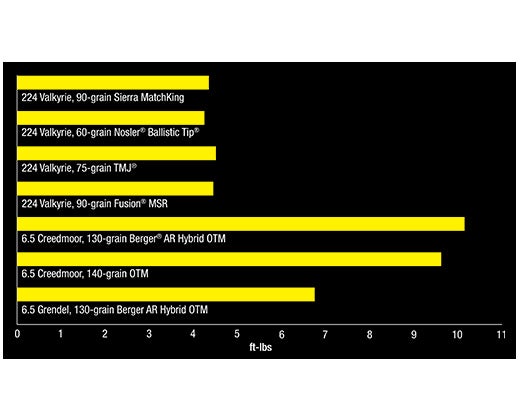 Part No. / Description / MSRP
GM224VLK1 / 224 Valkyrie 90-grain Gold Medal Sierra MatchKing / $31.95
Federal Premium is a brand of Vista Outdoor Inc., an outdoor sports and recreation company. For more information on Federal Premium, go to www.federalpremium.com. Press release content provided by Federal Premium.