Gear Review: Olight i1R EOS Keychain Flashlight
Kevin Felts 05.30.18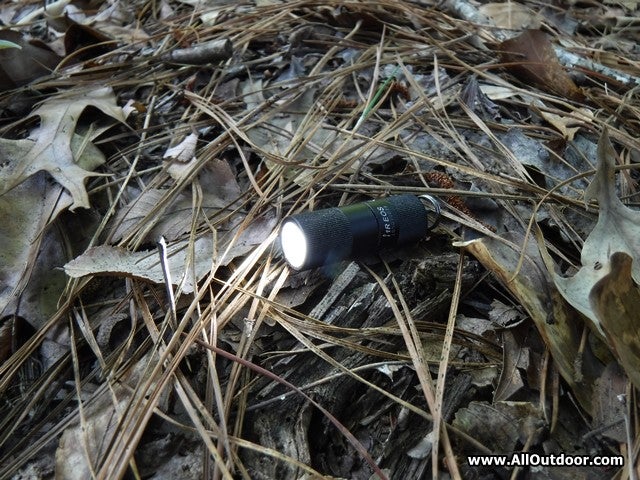 The Olight i1R EOS is a keychain flashlight small enough for everyday carry (EDC), bright enough to light up a room, and it is rechargeable.
Before we begin the review, I want the reader to know I have carried a keychain flashlight since the late 1980s. You read that right, since the 1980s. Not since the 1990s, or the early 2000s. As of the time this article was written, I have carried a keychain flashlight for around 29 -30 years.
My first keychain flashlight was a gift from a co-worker. He did not like the bulk of the light, so he asked if I wanted it, and of course I said yes. That flashlight was stolen several years later when my keys were accidentally left in a store. Someone was nice enough to bring the keys to the service desk, but they took the light.
Since the late 1980s I have tried numerous keychain lights. So, with close to 30 years of experience, I am going to offer my honest opinion on the Olight i1R EOS.
Olight i1R EOS Specifications
Specifications were taken from my personal light.
Weight: 0.40 ounces
Length: 1 11/16 inches
Diameter: 9/16 inches
Lumens: High – 130, Low – 5

Philips LUXEON TX LED

Waterproof: IPX8
Attached Key ring
Rechargeable via micro-USB port
USB cable included
Battery: Li-ion (Authors note, not sure of the battery size or capacity)
Let's put it this way, the light fits perfectly in the pocket with little to no added bulk.
Olight i1R EOS Tests
The Olight i1R EOS was submerged in around three inches of water for 30 minutes.  After which the light was removed from the water, wiped clean, and opened for inspection.  Upon which there was no water visible in the housing.
Next test was dropping the light several times from the height of around 4 feet.  The i1R was turned on, then watched to see if the light flickered when dropped.
Olight i1R EOS Applications
Typically, applications are not listed in reviews, but the Olight i1R EOS could be used for many various applications I felt it was important to talk about them.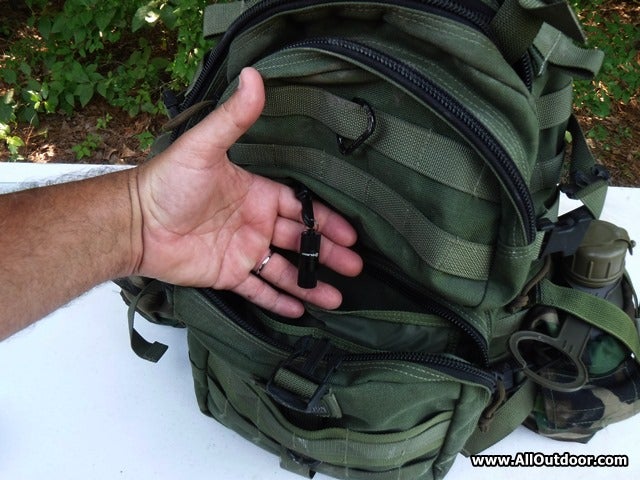 Besides a keychain light, the Olight i1R EOS would make an excellent backpack light.  It adds just 0.40 ounces to the pack, and in return, the backpack would always have a flashlight.
Then there are other uses, such as:
Stored in the grip of an AR-15
Backpack
Boat survival kit
Car / truck glove box
Gun cleaning kit
Anywhere someone may want a ultra-compact backup flashlight.
The beauty of the Olight i1R EOS, the battery can always be topped off.  Rather than waiting for a battery to go dead before it is replaced, just take the Olight i1R EOS, put it on a USB cable and top off its charge.
Olight i1R EOS Flashlight Beam
The reader may be wondering what kind of beam the flashlight produces, and that is a great question.  How good could the beam from a keychain light really be?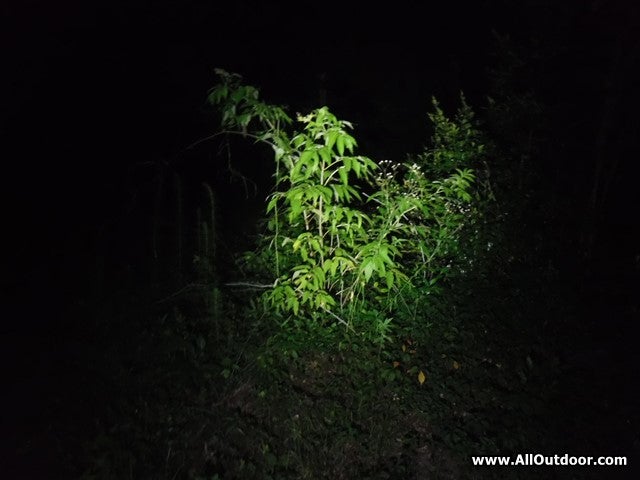 130 lumens produces a nice clear beam.  During the testing of the Olight i1R EOS was used to close the chicken house, and then walk around part of the chicken yard.
5 lumens is more than bright enough to read by, look through a backpack, maneuver around a tent… etc.
SHOP NOW
Final Thoughts
Since there is no such thing as a perfect flashlight, I will say the Olight i1R EOS is an ideal EDC flashlight.
Some people may want an EDC flashlight that has a replaceable battery, while others may want rechargeable.  Personally, I favor rechargeable so less batteries are going in the trash.
In short, the Olight i1R EOS is small enough to be barely noticeable, yet bright enough to change a tire.
As of when this article was written, the light cost $23.99 on Amazon and is available for Prime shipping.  My honest opinion, it is well worth the money.
Full disclosure: The Olight i1R EOS was provided for testing and evaluation at no cost to myself.
SHOP NOW