The Essentials: Setting Up a Camp Kitchen
Diana Faria 06.01.18

Just like in your home, the kitchen is also the heart of every campsite. It doesn't need to be glamorous or have all the amenities, but it does need to be functional so you don't end up wasting time on meal prep. Whether you're planning your first excursion of the season or looking to update the essentials, here's our list of camp kitchen must-haves.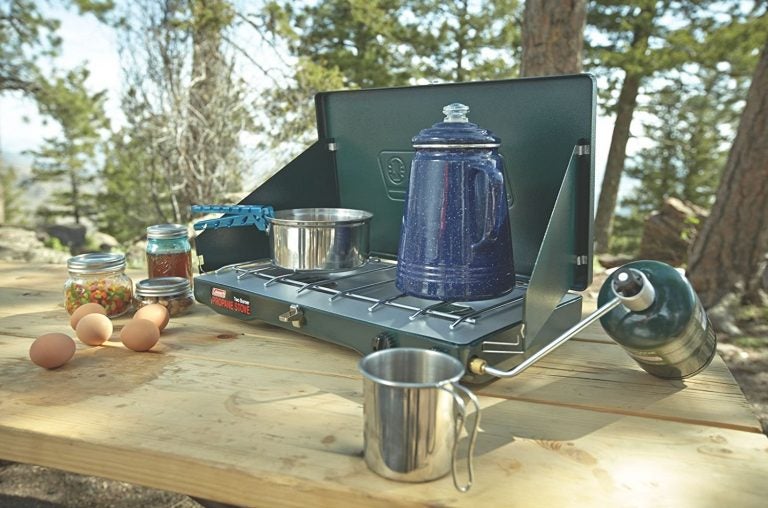 From boiling water for a breakfast brew to making soup for a warm midday meal, you'll need a stove ready to tackle the day's cooking challenges. Coleman's Classic stove uses small propane tanks to power its twin burners which, together, have an output of 20,000 BTUs. The stove can accommodate a 12- and 10-inch pan at the same time and is also equipped with side panels to block out the wind and conserve fuel.
Coleman Classic Propane Stove, Amazon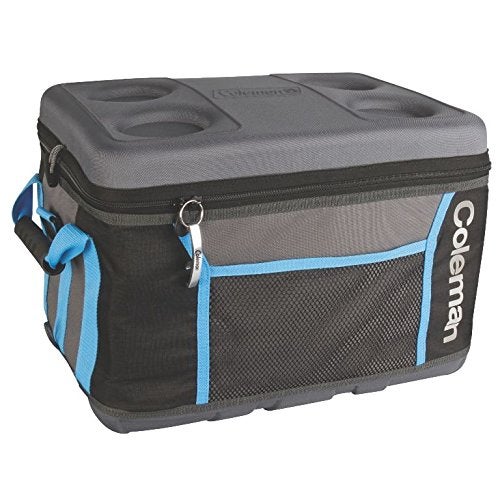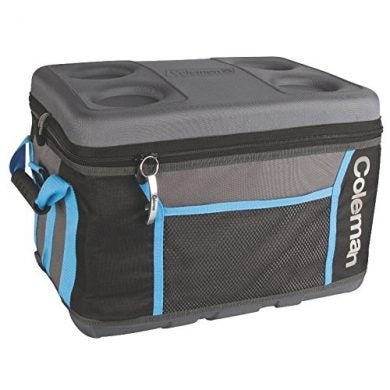 If your shed is full of camping gear taking up all that precious storage space, this collapsible cooler is for you. In the campsite kitchen, this Coleman can easily keep up to 45 drinks fresh. Heat-welded seams mean it'll do the job without leaking water all over the ground. It boasts an anti-microbial liner to resist mold, mildew and odors, exterior pockets to store dry goods or gear and four cupholders on the hard molded top to steady your drink in the campsite. There's even a bottle opener integrated right into the zipper pull. When it's time to pack up, it folds down to the size of a phone book and is easily stored away.
Coleman 45 Can Collapsible Sport Cooler, Amazon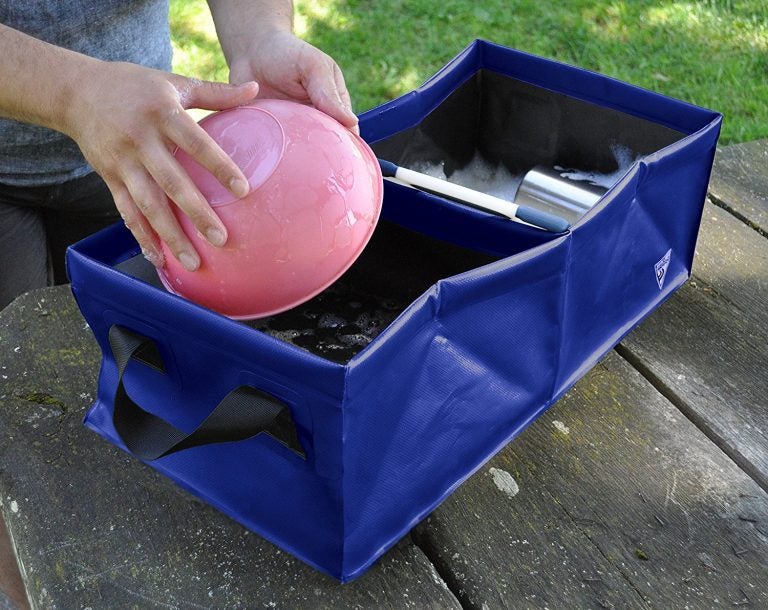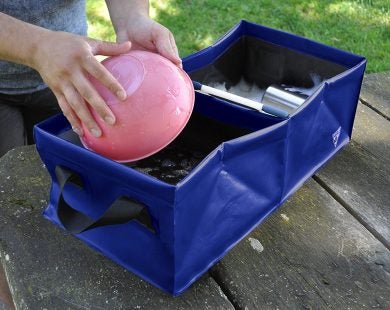 Your home kitchen wouldn't be complete without a sink so why should your campsite deserve anything less? Seattle Sports' collapsible double sink also functions as a hanging storage solution. On a flat surface, this vinyl container can be used to wash dishes or laundry by placing soapy water in one section and clean water in the other for rinsing. Then use the quick release buckle on the handle to hang it from a tree branch, creating a storage solution to keep everything from water bottles to bowls neatly organized.
Seattle Sports Outfitter Class Double Pack Sink, Amazon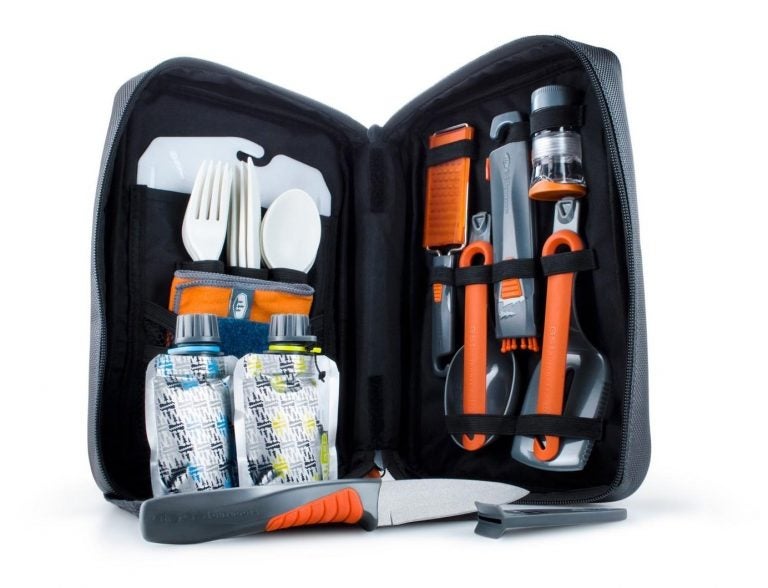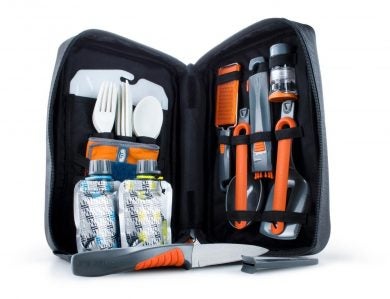 Packing your everyday utensils for a camping trip seems practical at first, but would be quite cumbersome due to their size and weight. This 24-piece kitchen set has enough cutlery for four place settings. Prep tools also come with this kit, including a cutting board, mini cheese grater, utility knife, spice shaker, condiment containers, scrubber and a camp towel. Best of all, the pivoting spatula and spoon, as well as a collapsible whisk, make cooking a breeze. All of this in a lightweight ballistic nylon case that weighs under two pounds all together.
GSI Outdoors Destination Kitchen Set 24, Amazon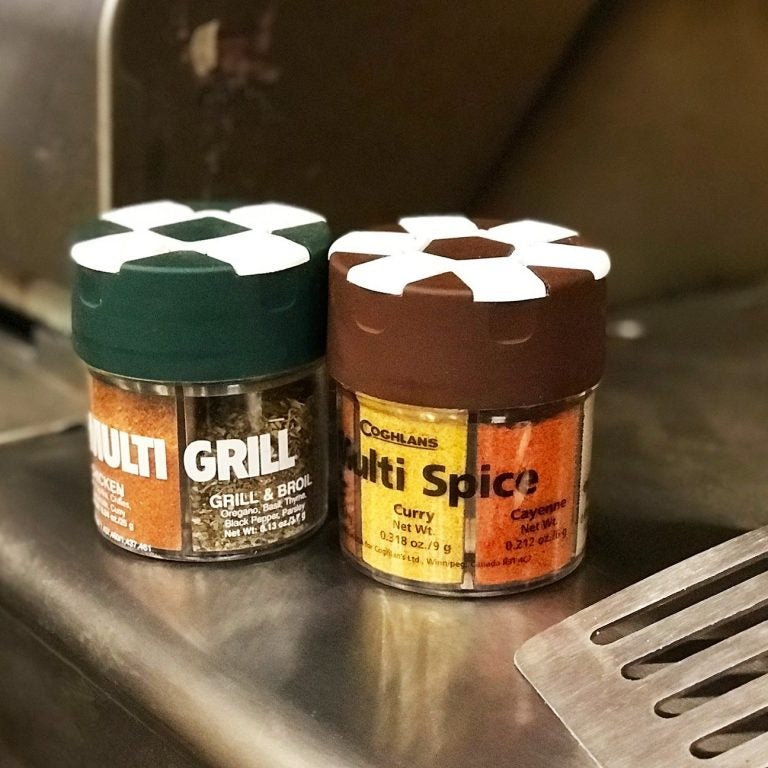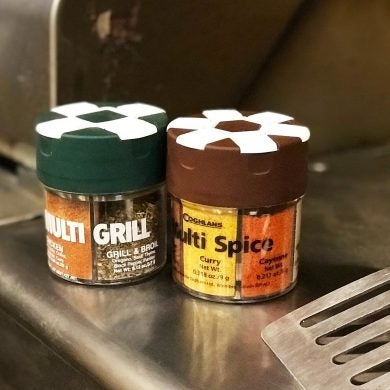 With this multi-spice shaker, you won't have to sacrifice flavor for space. The shaker has six individual compartments for spices and comes filled with salt, pepper, paprika, curry, cayenne and garlic salt. The all-in-one design gives you flexibility while cooking. Seasoning is hassle-free and the flip-top lids can be held open for easy re-filling when your favorite spice is running low.
Coghlan's Multi-Spice Shaker, Amazon
---
This post is sponsored by Amazon and brought to you by WiseGuide. WiseGuide exists to help readers navigate the vast e-commerce marketplace. We write about things we think you'll like, introducing you to great products, services, and special deals. We'll update the links whenever possible, but please keep in mind that deals may expire and prices are subject to change. We may earn affiliate commission if you make purchases through our links. For more follow WiseGuide on Twitter @WiseGuide_.