NJ's Magazine Ban Closer to Becoming Reality
Russ Chastain 06.04.18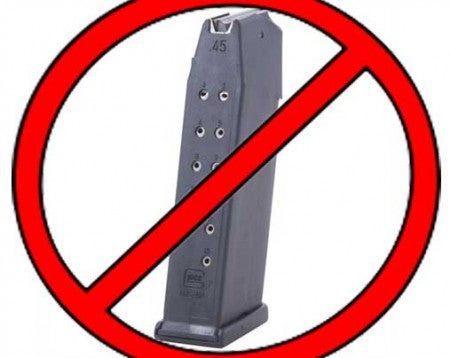 My friends in New Jersey are once again being hammered by the antis, according to a recent post at Ammoland entitled "NJ Democrats are Moving Forward to BAN all Standard Capacity Gun Magazines."
The post asserts that a pending 10+ round magazine ban is likely to be voted on in just three days — that's Thursday, June 7!
The legislation in question is NJ A2761 in the Assembly and NJ S102 in the Senate.
Ammoland's post is essentially a copy-and-paste of a release by the Association of New Jersey Rifle and Pistol Clubs (ANJRPC), which is hoping to generate public outcry against the ban — but rather than holding firm in opposing the ban, ANJRPC adds another, much wimpier, option:
Demand That Mag Ban Be Defeated or That Real Grandfathering Be Added
"Real grandfathering?" How is that truly helpful? Any ban basically steals the rights of you and all future generations, but you'll be okay if you can legally keep the mags you already have? Hmmmm.
Even so, this org claims to be the best option available in NJ:
The Association of New Jersey Rifle & Pistol Clubs is the official New Jersey affiliate of the NRA, and is New Jersey's oldest, largest, and most effective Second Amendment advocacy organization.
If that's truly the case, I would like to suggest that NJ gun owners need better, stronger advocates.
In the meantime, I join ANJRPC in urging you to oppose this ban by contacting lawmakers every day.
Please also continue to take action on the other anti-gun bills moving through the legislature. Click here to access the NRA-ILA "take action" link, where you can easily contact legislators with a few mouse clicks.
Best of luck, NJ folks.