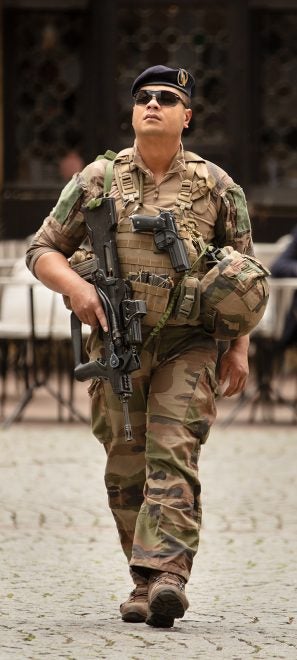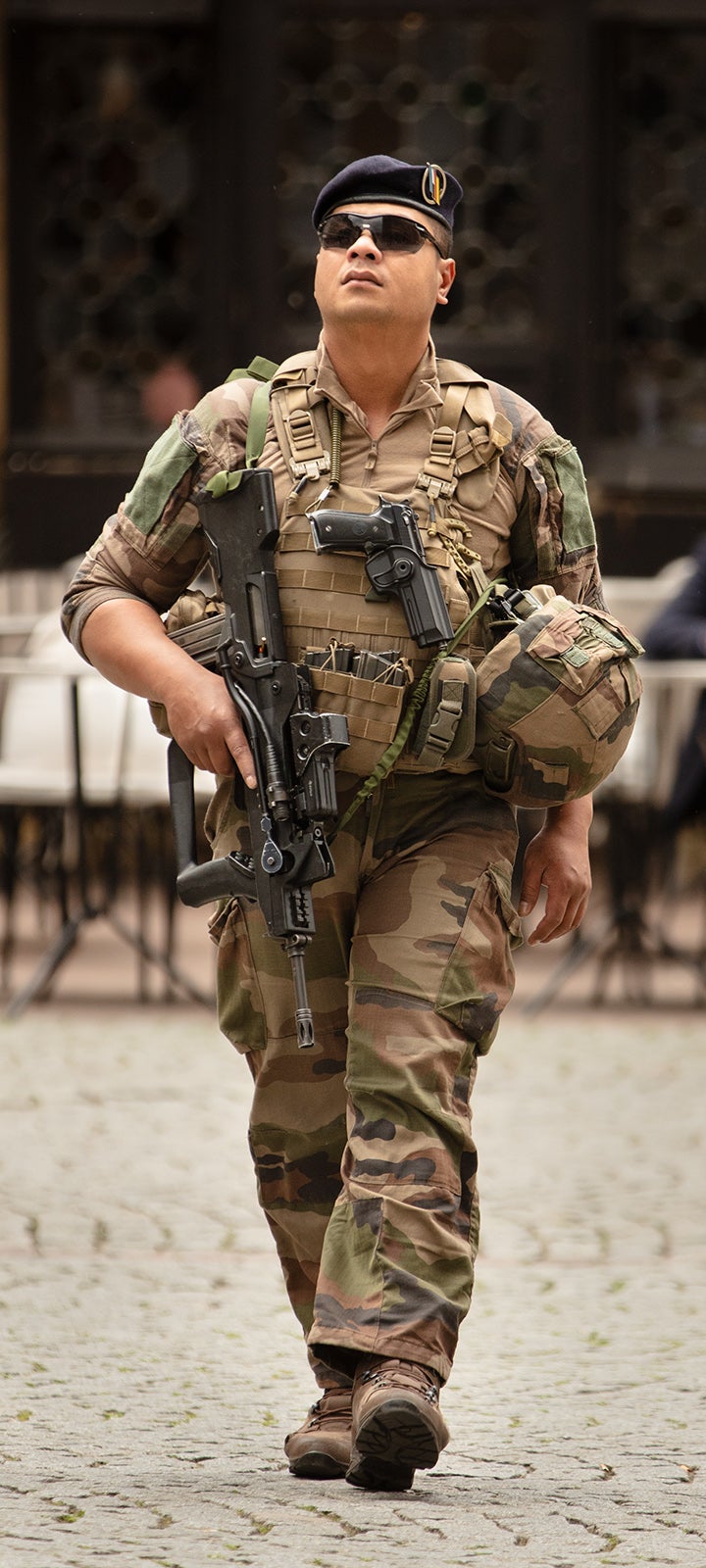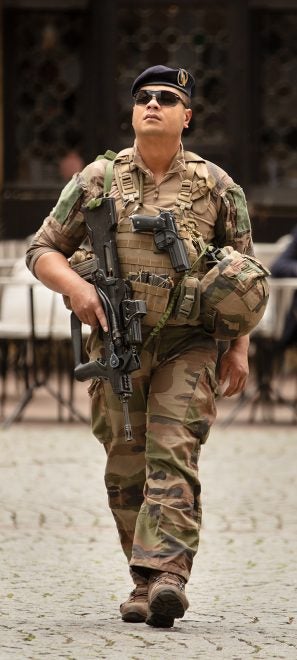 Seen in the middle of Strasbourg, France, this soldier carries a modernized FAMAS G1 rifle. Called "the bugle" for its prominent carry handle/sight channel, FAMAS was adopted in 1979 and remains, with some revisions, in front-line use by the French Army. The carry handle sights made for an awkwardly high line of sight with optics, so the retirement of the rifle was considered. However, it seems that the updates since 2009 resulted in a more modern-looking device. While G2 version uses NATO compatible M16 mags, G1 uses a proprietary straight 25-rd box.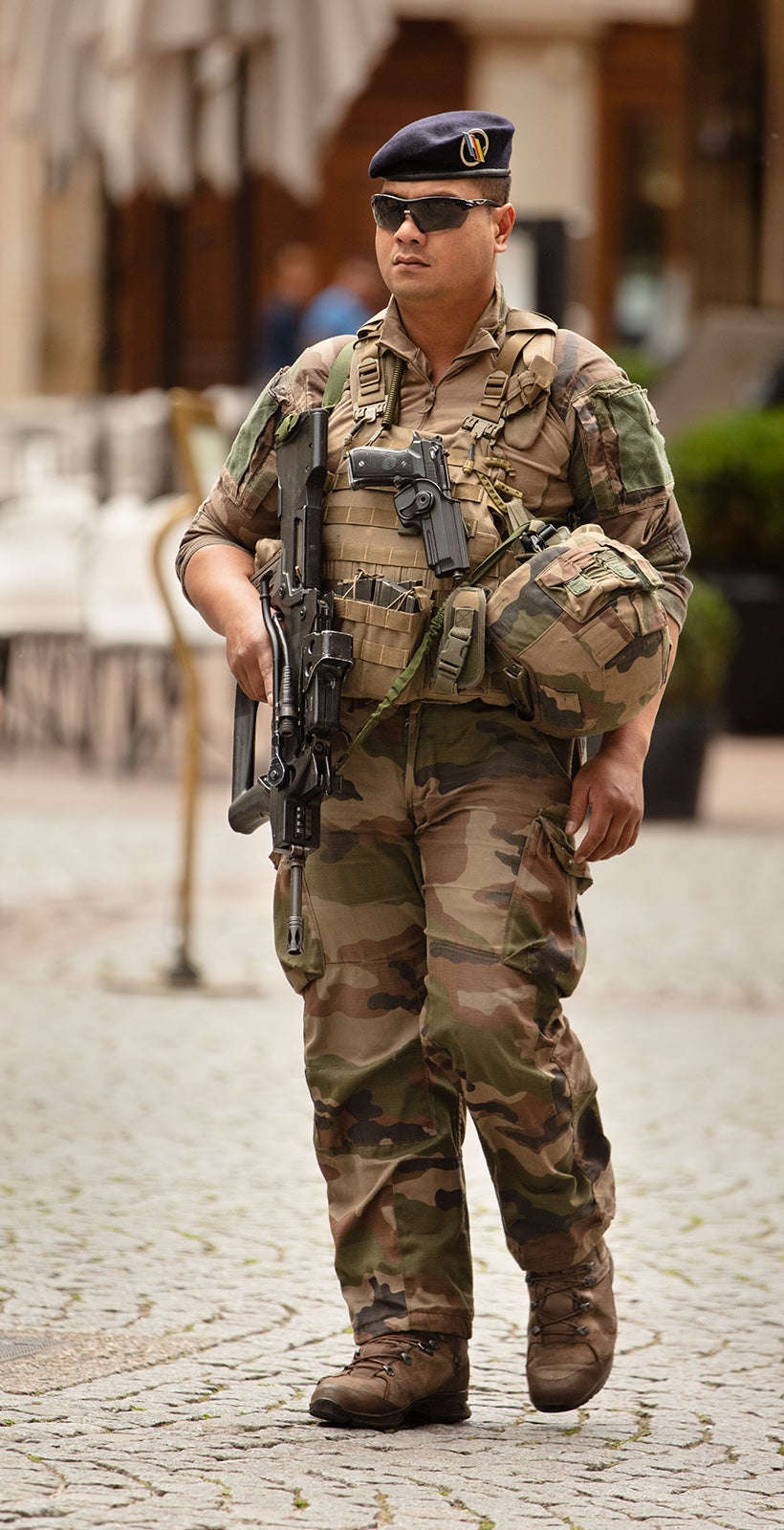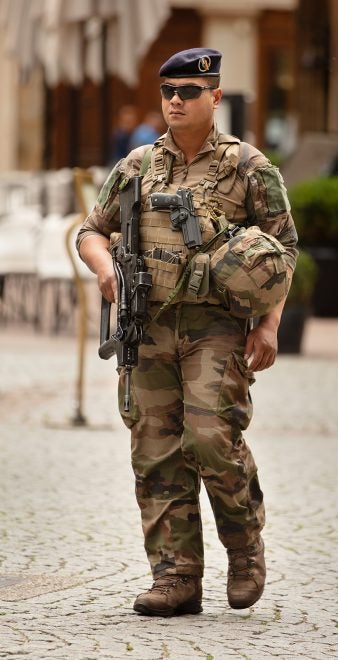 During the 1980s, the rifle was augmented with an integral bipod featuring rather unconventional S shaped legs. In the 1990s, a foregrip frame with light/laser pressure switch was added, extending to the back pistol grip.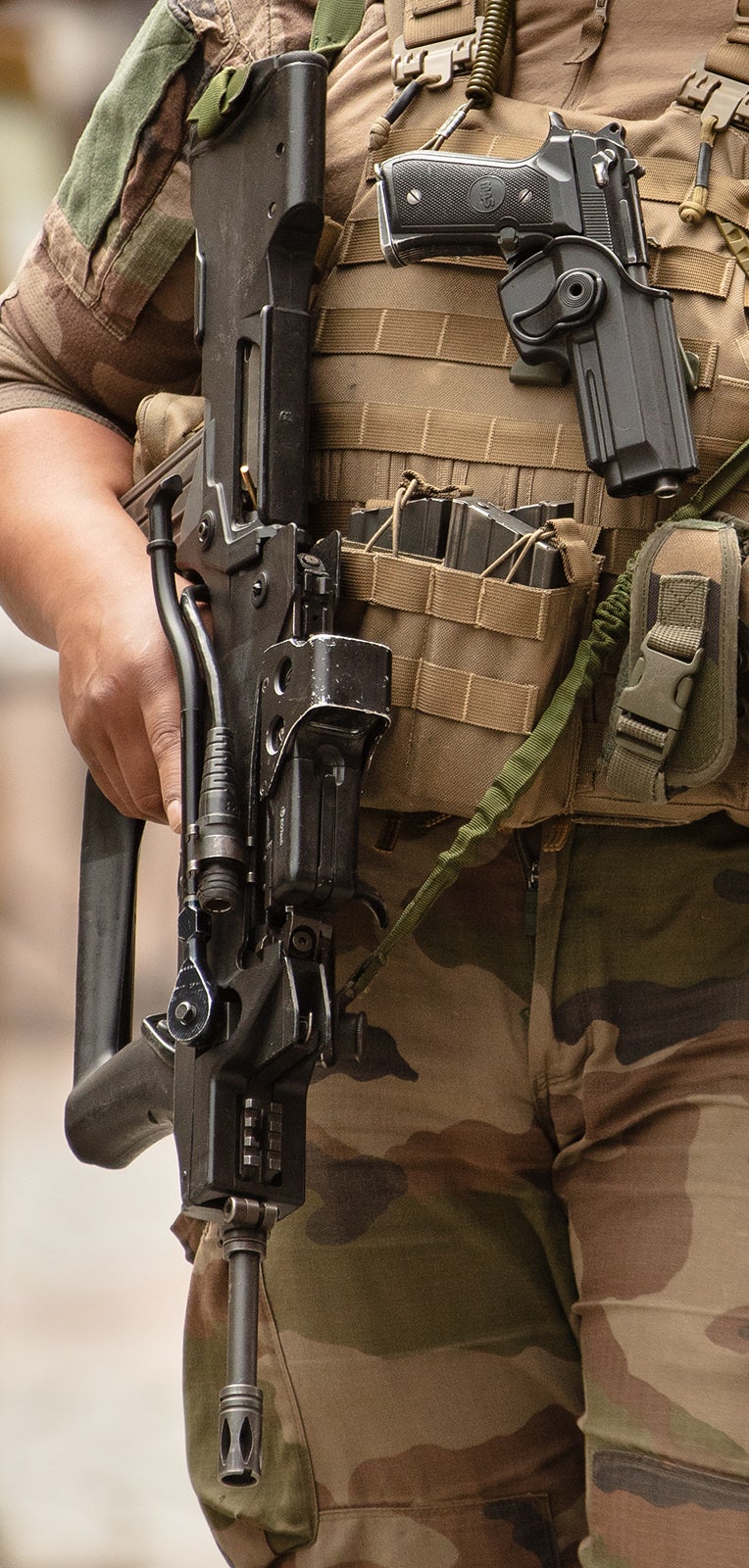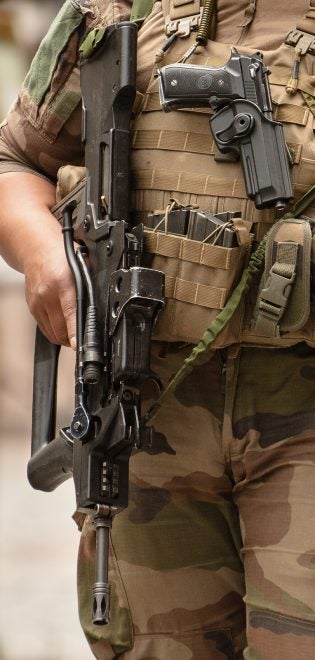 The carry handle is gone, replaced with a length of Picatiny rail housing the ubiquitous — for France — older model EOTech sight. Just forward of the sight is a front backup sight blade, with a crude V-notch behind the holographic optic. The charging handle, originally running vertically inside the carry handle, has been replaced by a horizontal one on the left side. On the right side is a laser, with the pressure switch cable running back and then turning forward for the activation with the support hand. It appears that the upgrades resulted in a fairly functional configuration. I only have to wonder about the additional hearing damage from the ejection port noise typical of delayed blowback rifles.
The gentleman in the photos above showed exemplary trigger discipline and kept his muzzle pointed down. Not so much with his colleagues below, whose muzzles swept the crows they were supposed to be protecting. On the plus side, their fingers were off triggers as well.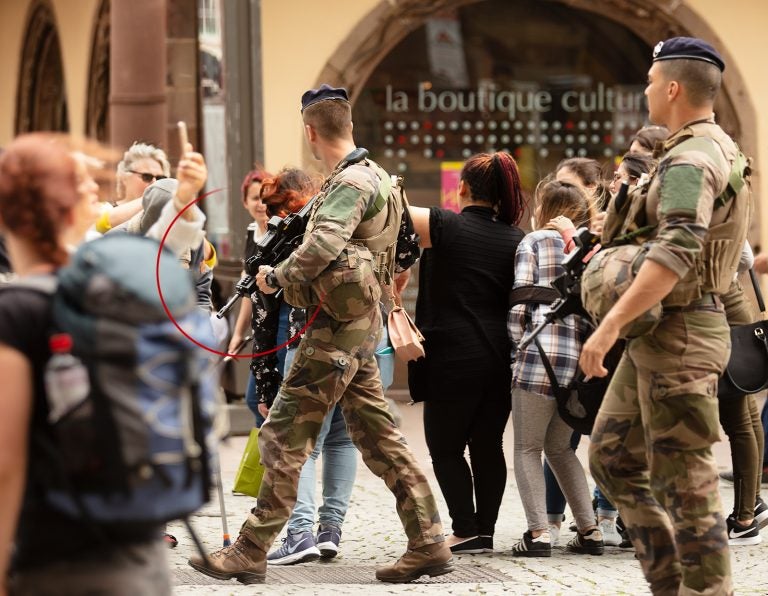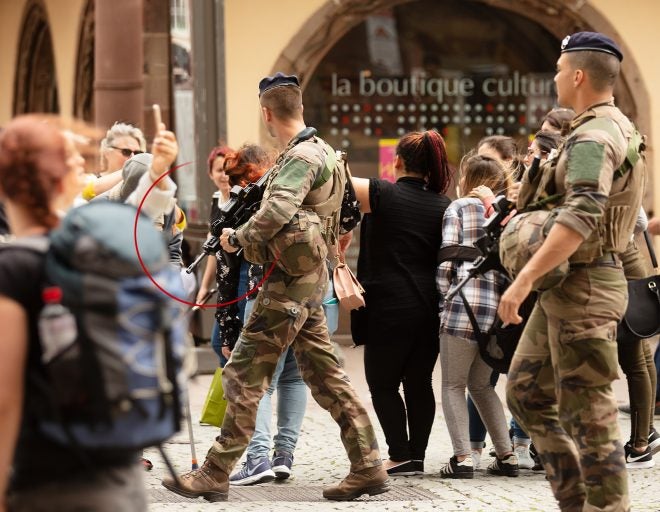 Fortunately for everyone involved, all rifles had some sort of chamber flags keeping the action slightly open. The same muzzle direction issue plagued the airport patrols with their HK416 (Army) and mixed bag of UMP, MP5, SCAR-L, HK416 and FAMAS (all in one Police unit).
Despite the presence of both army and police, the actual number of visible troops was much lower than at similar US locations.